Find trusted rapid tooling solutions for your prototypes and low-volume manufacturing here. AN-Prototype combines engineering capabilities with advanced technology and equipment to provide manufacturing rapid tooling services at competitive prices.
AN-Prototype Factory
Our Powerful Facilities
One of the Best Molding: Rapid Tooling
Rapid tooling is often called prototype tooling, bridge tooling or soft tooling. Rapid tooling is a specialized service used to manufacture certain types of plastic injection mold tools and finished parts. It takes significantly less time than making a full production tool. It relies on optimized design, manufacturing and materials to achieve maximum productivity and minimum downtime. The role of rapid tooling is that trial production of hundreds or even thousands of parts before mass production is a very useful process for design optimization, functional testing or pre-production verification.
If you want to bring new products to market as quickly as possible, rapid prototyping is a great option to get your parts ready for market testing. Manufacturing involves many innovations, and many rapid prototyping methods can help design teams during the development phase. Rapid tooling uses standard plastic resins and fillers to create fully functional finished parts. The role of rapid tooling is to simplify the mold structure at low cost, and to conduct trial production of hundreds or even thousands of parts before mass production, which is a very useful process for design optimization, functional testing or pre-production verification.
According to the structure of rapid mold, the life of general rapid mold is about 100,000 injections. Compared with other traditional mold production methods, rapid tooling service helps us save about 40% – 50% cost and about 40% – 60% time. To obtain high-quality rapid tooling services, you must find professional rapid tooling to test product structure, mold building capabilities, and potential quality risks to meet your needs.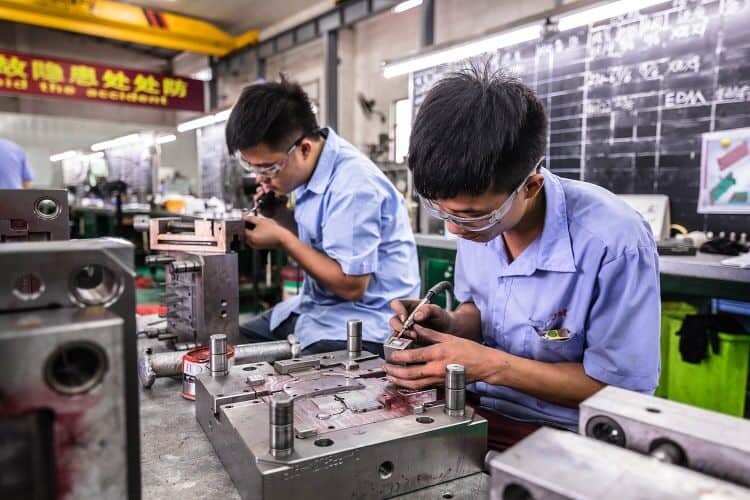 AN-Prototype Rapid Tooling Process
AN-Prototype provides you with a unique rapid tooling system. A professional mechanic takes care of your tools from start to finish. Using modular formwork and P20 tool steel or aluminum, machinists can produce finished molds in as little as ten days after design drawing approval.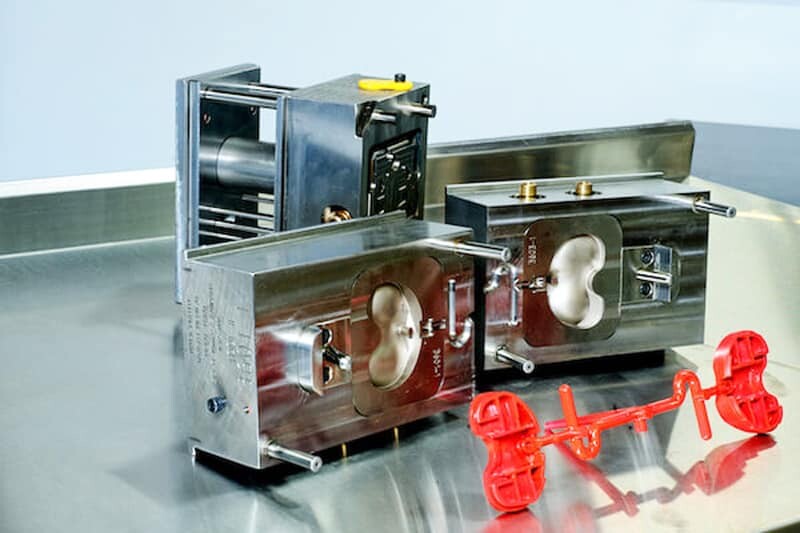 Rapid Mold Tooling Making
Using mild steel or aluminum, simplified tooling designs make rapid tooling, and of course take advantage of stock tooling components and mold bases for further speed improvements.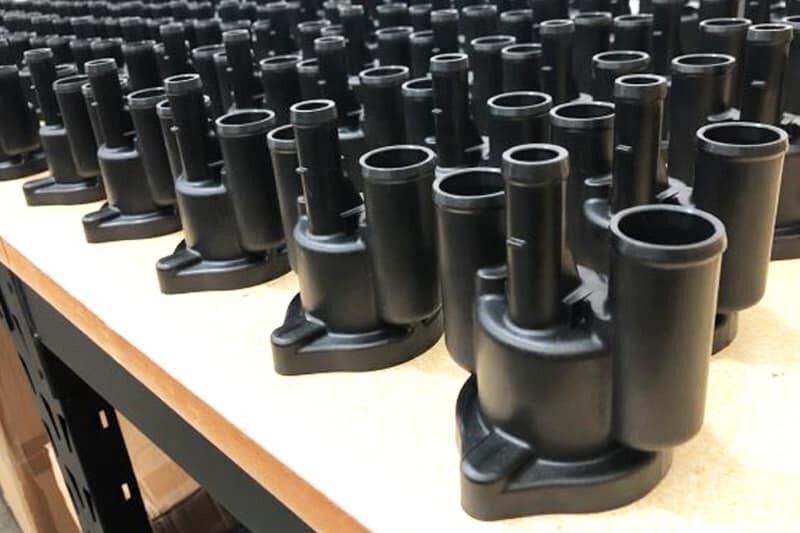 AN-Prototype combines injection molding with rapid tooling capabilities to quickly and cost-effectively produce small batches of plastic parts with advanced injection molding machines.
More and more customers use rapid tooling as the process of choice for small batch manufacturing
Rapid Tooling Material: Aluminum or Steel?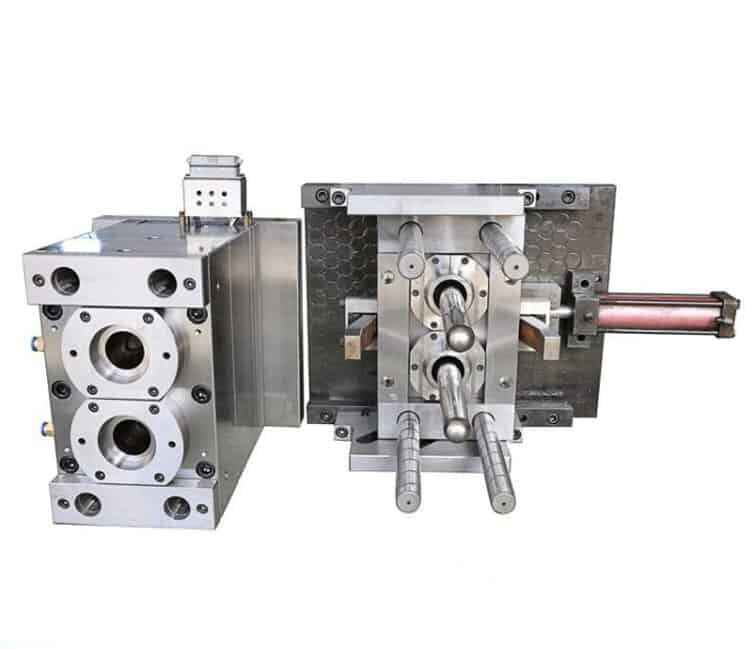 Steel For Rapid Tooling
Steel is a high quality, strong and robust material with a longer life cycle. It is more suitable for high-volume production and production of molds with engineering grade plastics. Among them, P20 steel is suitable for rapid production of molds. Because P20 steel is similar to aluminum, it is easy to CNC machine quickly, standard cutting tools can be used and no reheat treatment is required. P20 steel has an excellent surface finish and is priced similarly to aluminum. But most importantly, P20 steel is more durable and a better tool for molds that can produce more finished parts.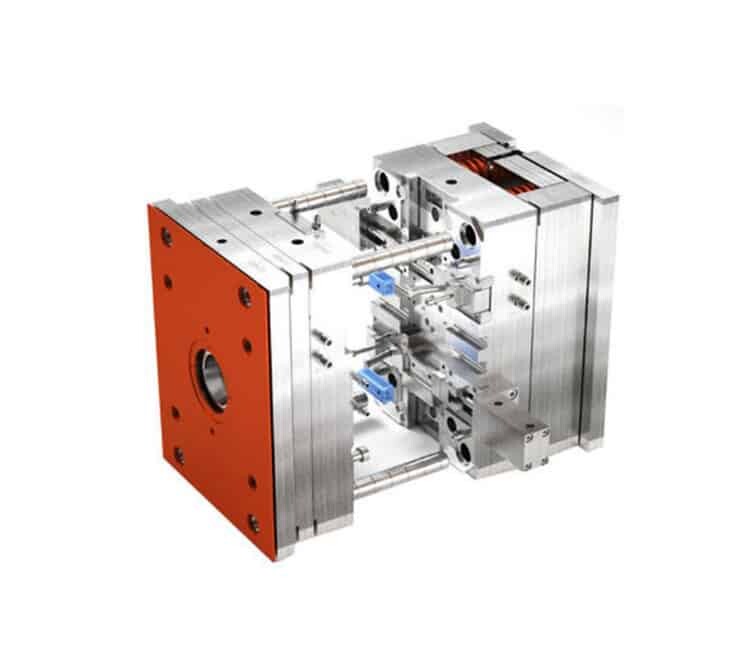 Aluminum For Rapid Tooling
Aluminum molds are ideal for prototype injection molding because it is a cost-effective method of producing injection molded parts. The use of aluminum ensures the dimensional stability of the tooling, which significantly reduces waste generation and part deformation during production. Aluminum molds are also easier to cut, reducing tooling costs by up to 25%. Using aluminum molds also reduces cycle time by 30-40%. All of this combines to ensure faster turnaround.
Materials For Prototype Injection Molding
Rapid tooling allows you to use actual production-grade plastic materials, giving you a clearer picture of how your part will perform in real-world applications, and enabling you to test and confirm that you have made the correct material selection. Parts are also injection molded as they are produced, so you can also use them for stress and impact testing, for example, to explore any areas of weakness due to weld lines or other imperfections such as shrinkage and warpage during injection molding. Armed with this information, you can better determine if any changes need to be made before costly production tooling. Generally speaking, any plastic that can be used for injection molding can also be molded by prototype molds. Below are the most common types of plastic. If a material is not listed, please contact our team for more information.
Trusted Rapid Manufacturing Company
Why Choose AN-Prototype For Rapid Tooling Service
AN-Prototype is a leading rapid tooling service provider in China, providing high-quality, cost-effective rapid tooling services for customers in various industries. Whether you need prototypes, low-volume manufacturing or high-volume production, we can help you achieve your goals with rapid tooling services. We combine various advanced technologies and equipment to manufacture rapid molds and parts with short turnaround time and high precision. We can also provide a variety of finish and assembly options for your parts. We have a team of experienced engineers and designers who can provide complete rapid prototyping and tooling solutions for your product development needs. Our respectability depends on meeting the requirements and expectations of our customers.
"My experience working with AN-Prototype has been nothing but great. Their communication is exceptional, and Michin was always available to answer any questions I had. The finished products we receive are of the highest quality, and meet expectations. What really stands is the great service I always receive from Michin. He's always committed to ensuring we were satisfied. Overall, I would highly recommend AN-Prototype and Michin for anyone looking for a reliable and supplier.."
"Even for a complex 5 axis CNC machined part we got very good results from AN-Prototype. We did a lot of projects with AN-Prototype during the last 2 years and they always did an outstanding job – high quality (I can also recommend their rapid tooling service and anodizing), reliable, extremely fast and perfect communication. I highly appreciate working with Davide and Vivian and already recommended them to many of our partners.."
"Happy with communication that give me confidence to choose AN-Prototype. Project manager understood what I needed and offered solutions to solve my problem. The project manager is very positive for me to help overcome some frustrations I had. Delivered the prototype products as promised. Very grateful for the personalized service, and, I am already a returning customer. "