AN-Prototype offers extensive manufacturing capabilities, including EDM Machining and other value-added services, for all your prototyping and production needs.
AN-Prototype Factory
Our Powerful Facilities
Excellent Quality EDM Machining Services
AN-Prototype is a leading electrical discharge machining (EDM) service provider in China. We specialize in EDM technology, investing in precision Sinker EDM machines and wire-cut EDM equipment, and have the ability to cost-effectively manufacture custom precision, small, complex parts.
AN-Prototype offers sink EDM services, wire EDM services, and small hole EDM services to manufacture extremely hard materials with tight tolerances, small internal radii, and complex shapes that cannot be machined by CNC. The EDM services provided by AN-Prototype are used in mold, medical, aerospace, defense, automotive, robotics, electronics and other fields. Combined with other manufacturing technologies, such as turning, milling, grinding, finishing, heat treatment, surface coating and assembly, etc., it completes the closed loop of the industrial chain of manufacturing customized parts.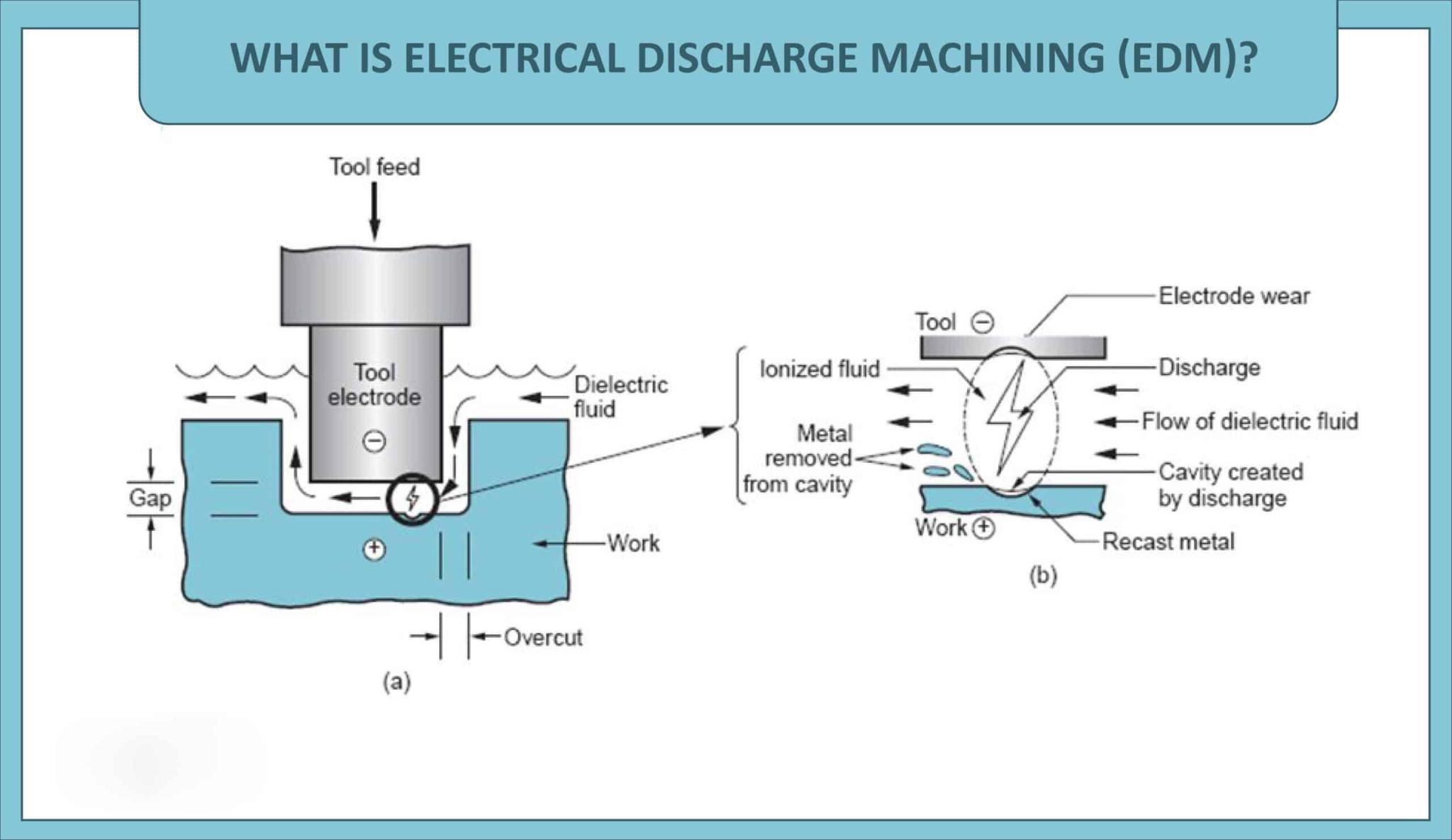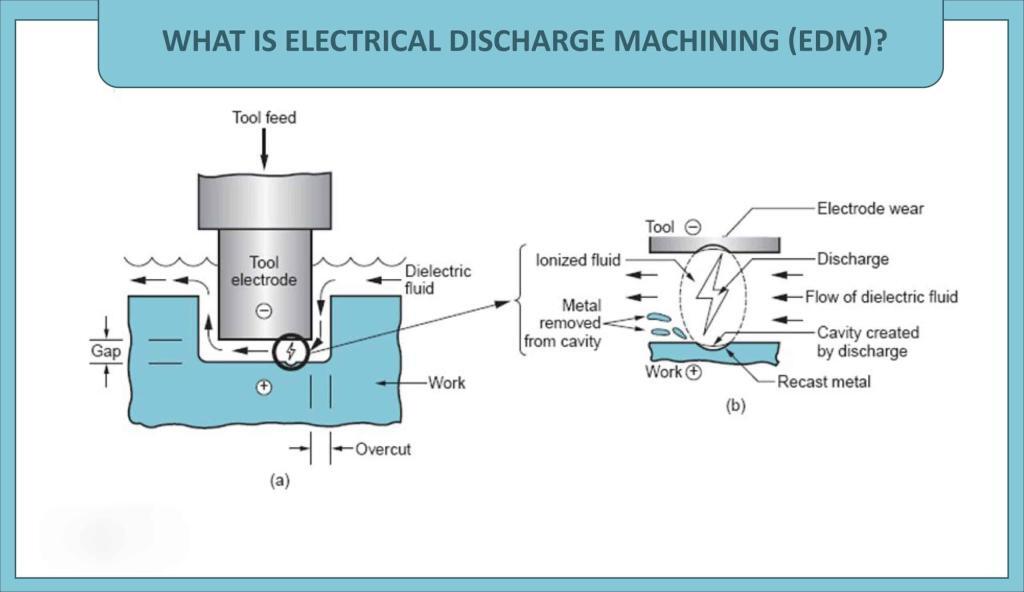 What is Electrical Discharge Machining?
EDM (Electrical Discharge Machining) is a non-contact machining method that does not apply stress to the workpiece. It is used to cut unmachinable complex shapes and cavities using electrodes on very hard and difficult-to-machine metal materials. The process involves electrodes and workpieces, both submerged in a dielectric fluid (usually paraffin or kerosene). Electric current flows between the workpiece and the electrode, repeatedly creating tiny plasma zones that instantly melt and remove material.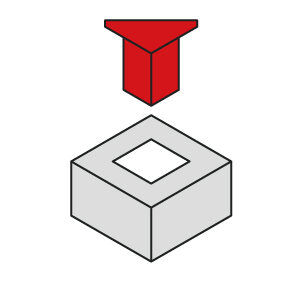 The sinker discharge EDM process allows complex electrode shapes to be used to create equally complex cavities. Graphite or copper electrodes are pre-machined to the desired shape and then sunk into the workpiece by etching to form holes that are the opposite shape of the electrode.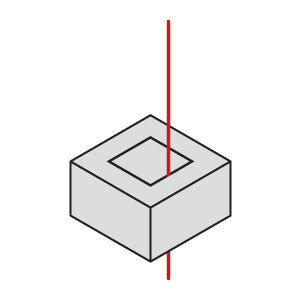 The wire-cut EDM process is an alternative to sinker machining and works similarly to how a chainsaw cuts wood. Using a piece of metal wire (made of copper or brass), the wire cuts away excess material from the workpiece through a high voltage discharge.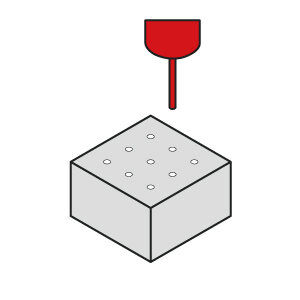 Small Hole EDM
Drilling EDM can provide smaller and deeper holes than conventional drilling. This enables high precision diameter and roundness with excellent surface finish and burr-free.
What is the purpose of EDM?
Traditional processing technology cannot process some hard materials that are difficult to melt or cut, and if you want to obtain parts with complex structures, EDM is a solution.Sinker EDM is the best type of EDM for manufacturing parts with complex cavities. Wire-cut EDM can achieve tolerances that are impossible in precision cutting, and drilling EDM can also achieve diameter and roundness tolerances. In general, EDM maintains high precision and a high-quality surface finish on parts. EDM is an effective way to reduce the cost of components that are very difficult to manufacture.
Typical EDM Machining Materials
The materials most commonly machined using the EDM process are those that are difficult to machine by other means, such as: tungsten, molybdenum and hardened tool steels, titanium and austenitic stainless steels, etc. These materials become increasingly difficult to cut during CNC machining because they harden as they are machined. This hardening often reduces the accuracy of part features.Some common materials for EDM processing are listed below:
Trusted Rapid Manufacturing Company
Why Choose AN-Prototype For EDM Machining Service
At AN-Prototype, our EDM process is the perfect solution for your manufacturing needs. This process allows us to cut with high precision and is suitable for any conductive material. This way we can better serve you no matter your part requirements and application. Upload your design file now and you will receive an instant quote. All of our services are competitively priced.
AN-Prototype EDM Facility
AN-Prototype invested hundreds of thousands of dollars to purchase 13 EDM facilities, including advanced EDM brand equipment from Switzerland and Japan, GF+ and Mitsubishi, Sodick.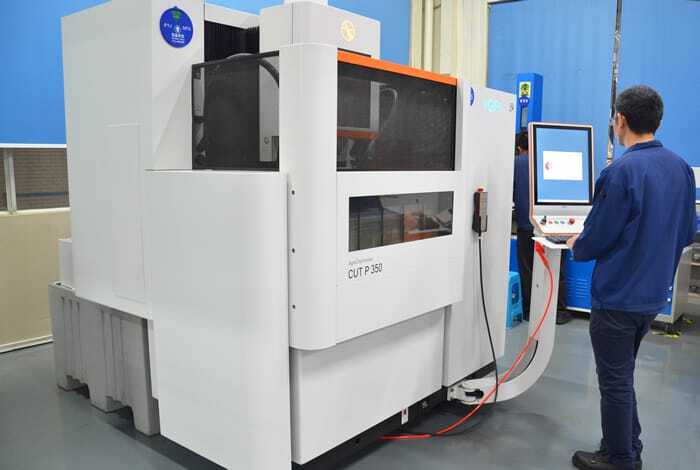 EDM Machining Workshop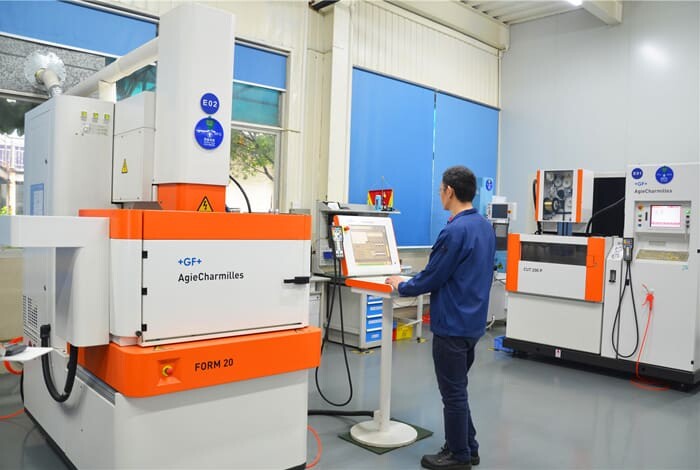 EDM Machining Showing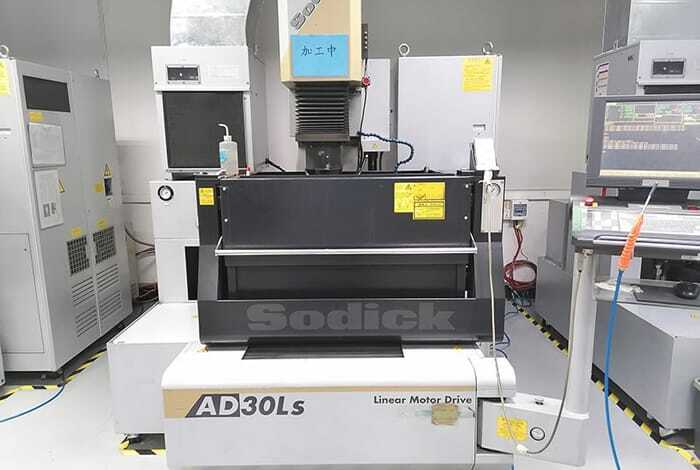 Sodick EDM Machine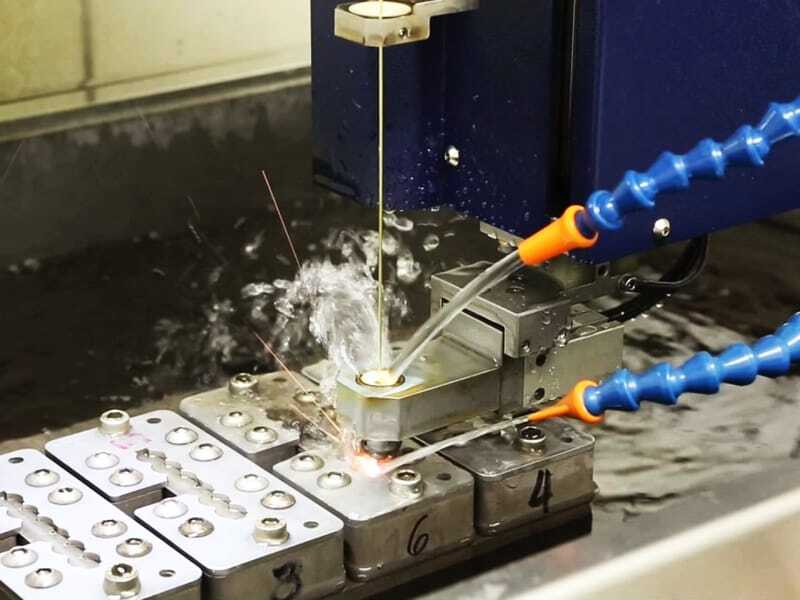 Eire EDM Machining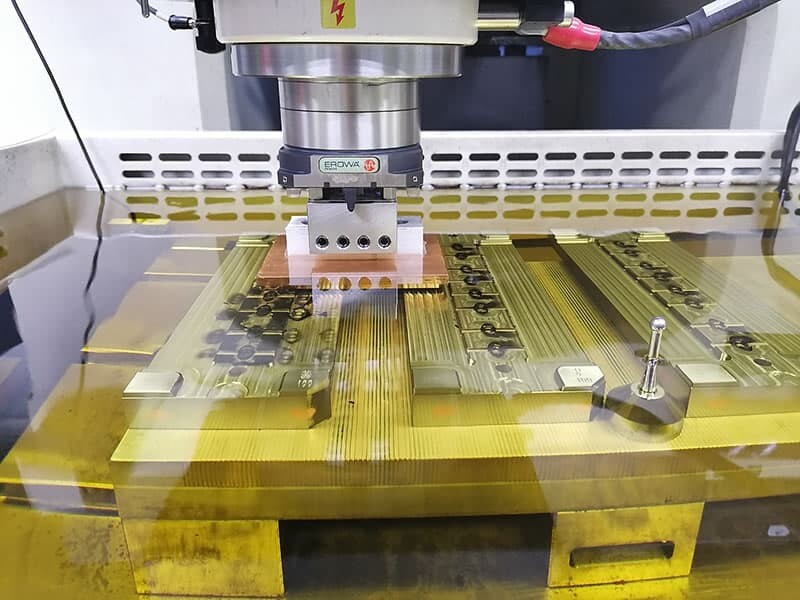 EDM Machining Process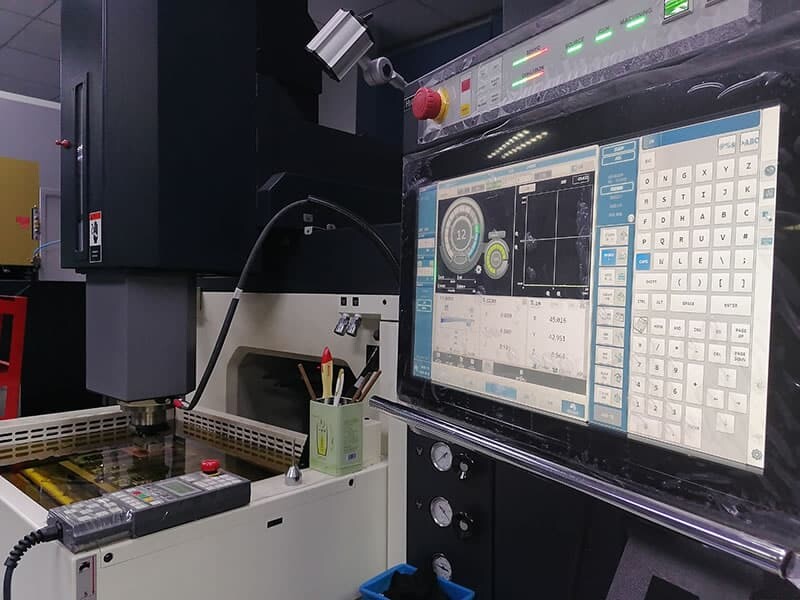 EDM Machine Control Panel