Medical Injection Molding Services
AN-Prototype has obtained full certification of the ISO 13485 Quality Management System for Medical Devices, investing in an ISO Class 8 cleanroom environment. When you're ready to start producing your next medical component, contact us for a free design for manufacturing review and quote.


Start Your Medical Injection Molding Quotation
STEP | STP | SLDPRT | IGS | X_T | PDF files
Plastic Injection Molding for Medical Device
Medical injection molding is a process for manufacturing plastic medical devices and components. It involves melting pellets of plastic resin and injecting the molten material into a mold to form a specific shape. This process allows precise control over the size and shape of the product and adheres to strict quality and regulatory standards. Medical injection molding enables the manufacture of durable and reliable FDA-approved medical devices. This type of molding can also be used to make prototypes to send and get much-needed FDA approval.
Federal Food and Drug Administration (FDA) has three different requirements for plastic materials, depending on the degree of contact a medical device or component has with the human body.
FDA Class I.
FDA Class II.
FDA Class III.
FDA Class I.
The most strictly regulated medical devices are those plastics that will be implanted in the human body. These medical devices have many requirements and must be made from materials that are certified non-toxic and proven not to decompose over the life of the implant. These parts must also be manufactured in a certified clean room.
FDA Class II.
FDA Class III.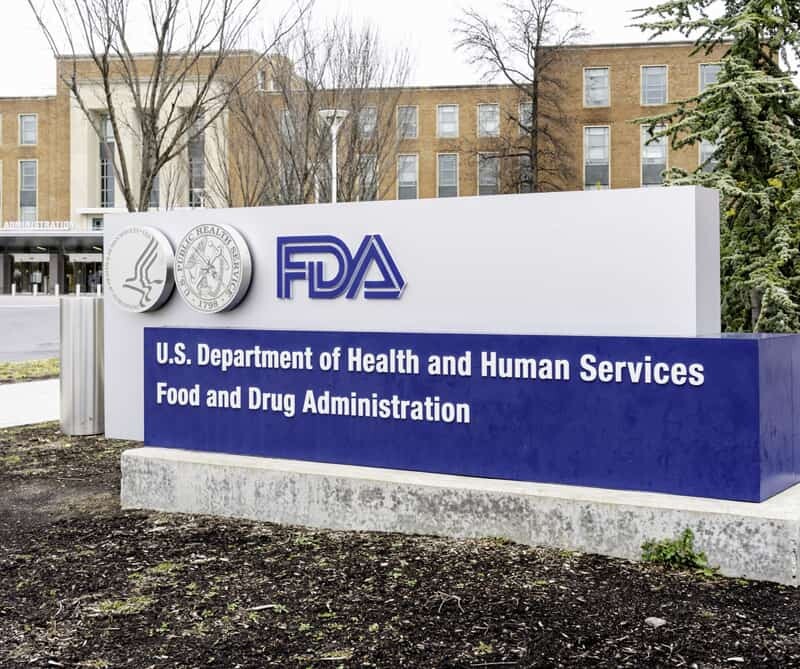 What is Medical Injection Molding?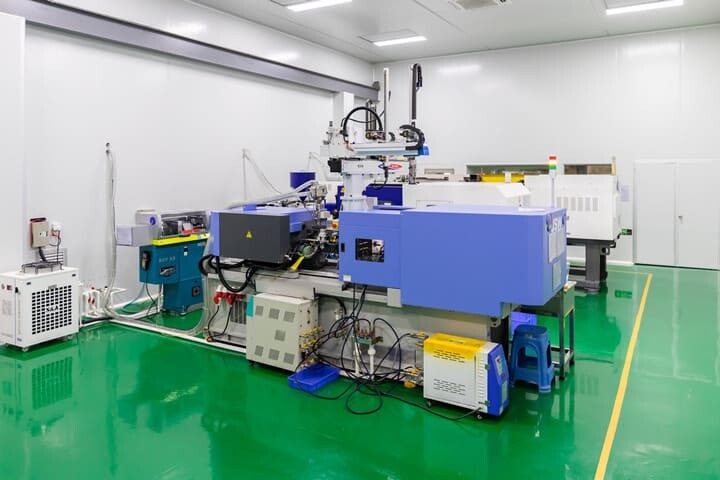 Hospitals, clinics, research labs and universities around the world use vast quantities of plastic products every day to manufacture medical components, devices, appliances and support equipment. Plastic injection molding is ideal for manufacturing high volumes of identical, precision medical products. These injection molded medical devices include solid components as well as hollow and semi-hollow housings.
Injection molding is a fast and cost-effective manufacturing process for high-volume production of plastic parts. Medical injection molding is the process of making these plastic parts used in the medical industry. Injection molding starts with a steel mold. The negative cavity of the finished part is machined into two pieces of high-strength steel. The two mold pieces are then placed in an injection molding machine and held together under pressure. Molten plastic is then injected into the mold. Once the plastic has set, the mold is opened and the part is ejected before the process starts all over again.
AN-Prototype Cleanroom For Medical Injection Molding
AN-Prototype is an ISO 901:2015 & ISO13485 certified injection molding company with experience in manufacturing products for a variety of industries. In recent years, as the novel coronavirus has ravaged the world, AN-Prototype has invested heavily in the purchase of advanced injection molding machines of well-known domestic brands, and has further invested in ISO 8 (100K) certified clean rooms. AN-Prototype is committed to providing excellent medical injection molding solutions for the medical and dental industries. We have experience manufacturing Class II and III components and devices using a variety of medical grade resin materials.
Gallery of AN-Prototype Medical Injection Molding Parts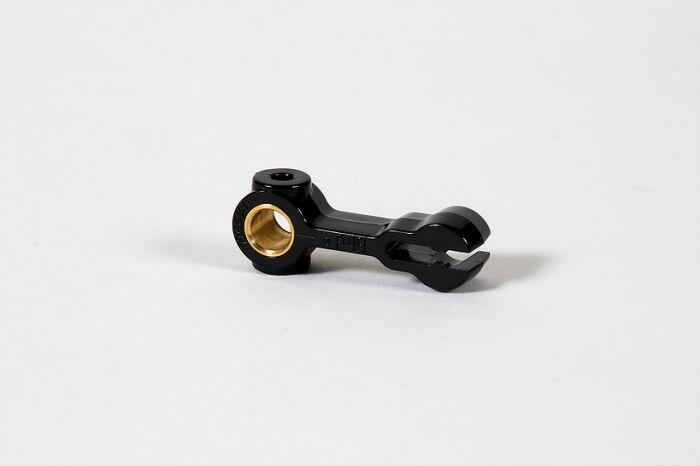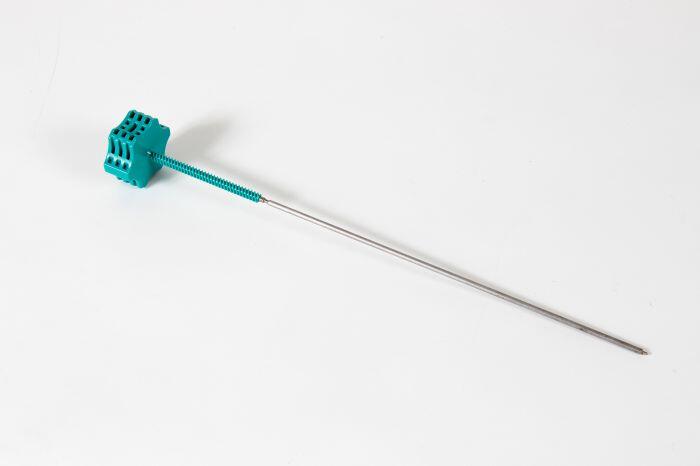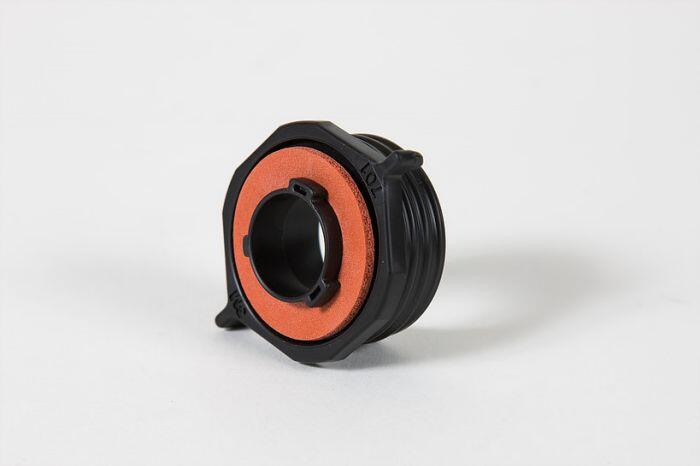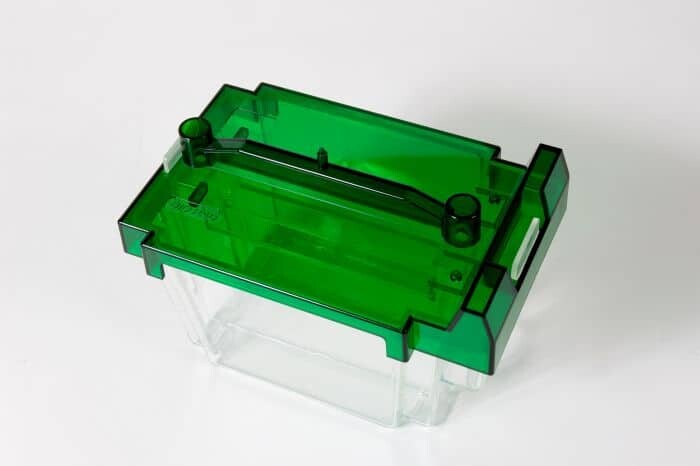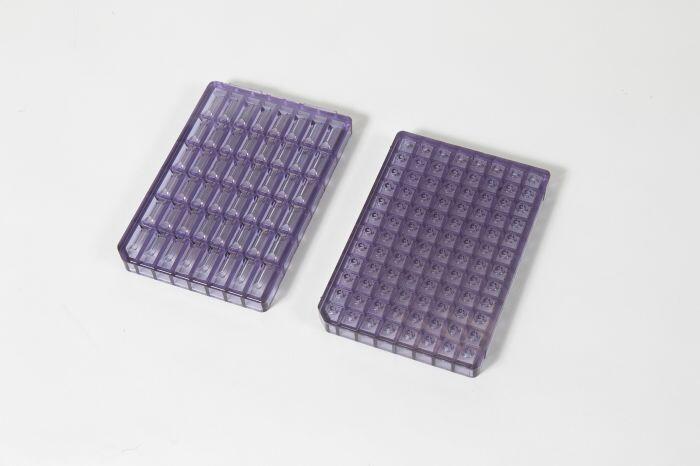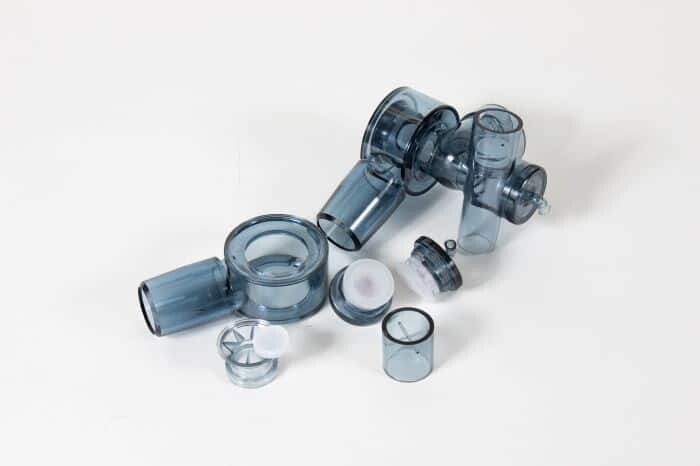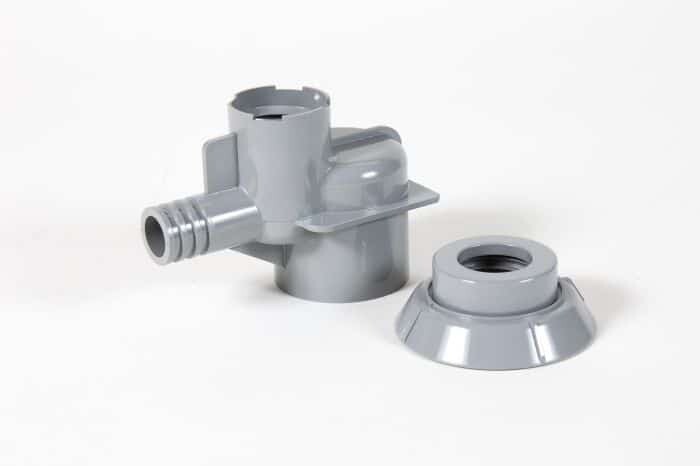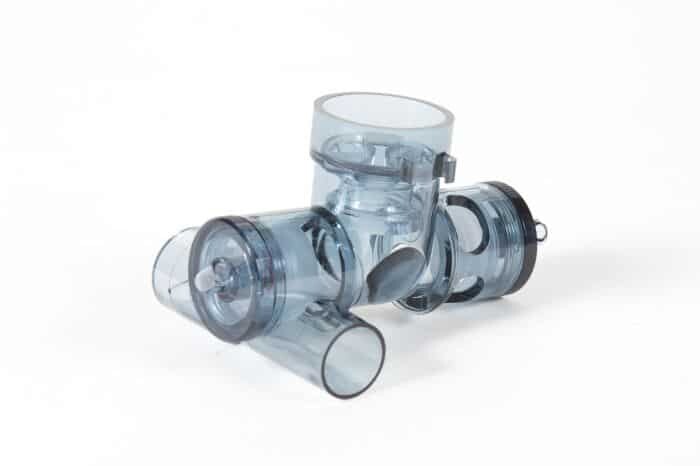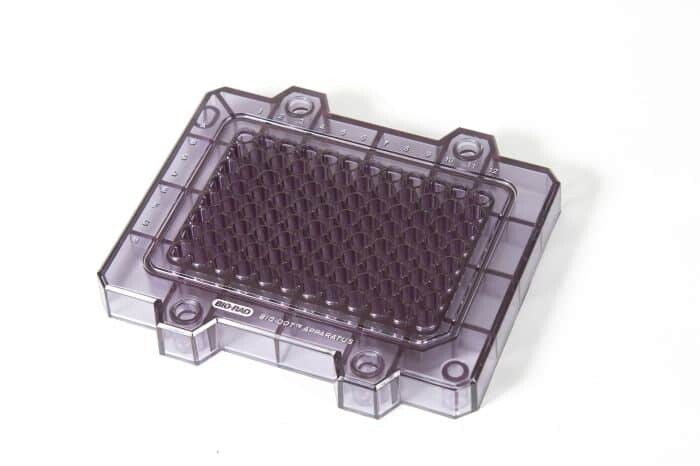 Choosing the Right Medical Grade Plastic Material
Any material used to make a medical device must adhere to industry standards. Thermoplastics, especially those known as "medical grade plastics," meet all FDA requirements, making them excellent materials for making medical injection devices. There are many different grades of plastics available for medical plastic injection molding. AN-Prototype Each type of plastic has a set of advantages and disadvantages to consider. When planning injection molding of medical plastics, all of the following factors must be considered.
The selected plastic material must have appropriate strength. Plastic resins all have varying levels of durability, and it is important to choose a plastic resin that fits the specifications of your medical device. Selecting a medical device that is not strong enough or durable enough may result in the medical device malfunctioning.
Medical-grade plastic materials will ultimately depend on the conditions to which medical devices are exposed on a daily basis. Some conditions to consider are chemical resistance, corrosion resistance, and exposure to radiation and extreme temperatures. Failure to consider the operating environment can lead to faster degradation or complete failure of injection molded medical devices.
Antimicrobial additives are available in many plastic resins. Untreated plastic can support the growth of fungi, algae and other microorganisms. This can lead to unsightly discoloration, unpleasant odors and plastic degradation. Antimicrobial additives can be added during injection molding of medical devices. This reduces or inhibits microbial growth when they settle on equipment surfaces. Injection molded medical devices that promote microbial growth require more frequent sterilization, which shortens the useful life of the device.
Chemical and Heat Resistance
The plastic material chosen may need to be resistant to heat and chemicals. Before injection molding a medical device, it is important to understand where and how the device will be used. If injection molded medical devices are to undergo standard sterilization methods, the plastic material must be able to withstand high temperatures. If a plastic material must withstand harsh cleaning methods, it must be durable and non-degradable. Cleaning and sterilization methods include heat and water pressure, radiation, chemicals, and high-intensity ultraviolet light. Failure to take these conditions into account may shorten the service life of injection molded medical devices.
The injection molding process works with a wide variety of plastic materials, making it ideal for producing medical and pharmaceutical parts from any medical-grade plastic your project requires. There are many plastics suitable for medical injection molding operations, each with unique properties and performance characteristics. Common plastic material choices for medical injection molding include: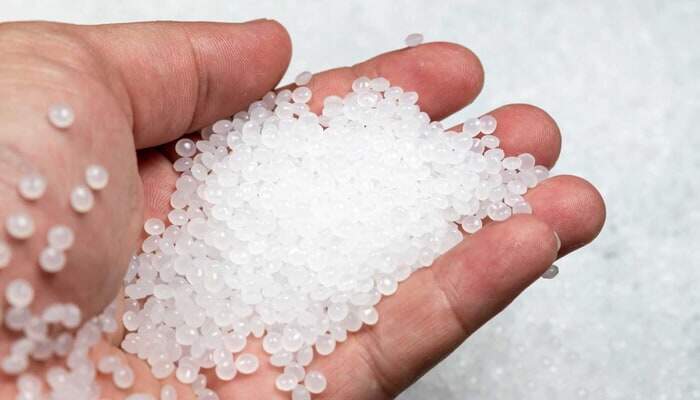 Polypropylene (PP)
Due to Polypropylene (PP)'s strength and durability, it is one of the most commonly used plastics for medical injection molded parts. Polypropylene contains strong chemical bonds and is a better material for medical devices such as beakers and test tubes.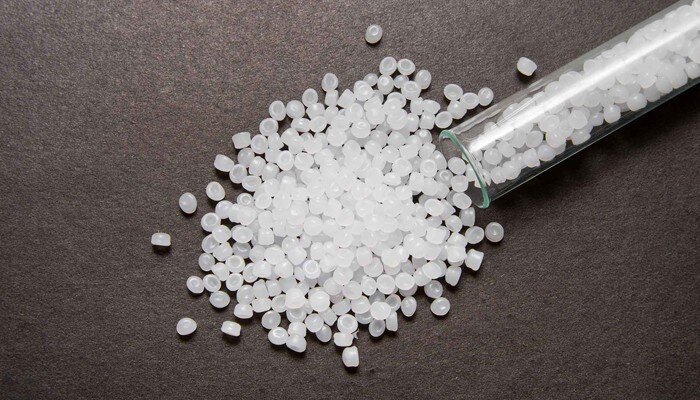 Polyethylene
Polyethylene is a widely used thermoplastic that comes in several variants such as LDPE, HDPE, and UHMW, with varying levels of rigidity and durability. UHMWs are often integrated into prosthetics for the hip, knee or other joints.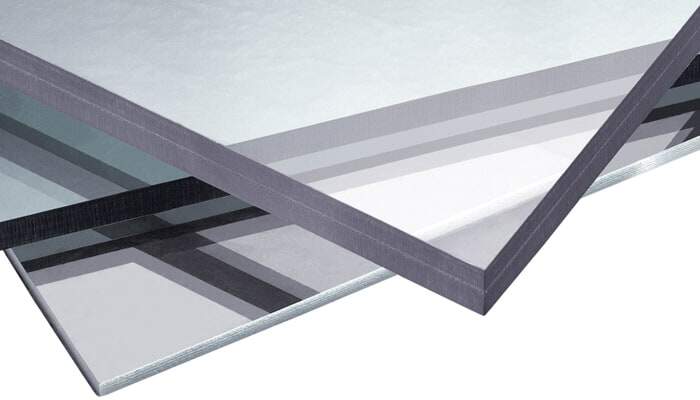 Polycarbonate
Polycarbonate is a naturally transparent medical-grade material commonly used in medical tubing with high tensile, shear, and flexural strength. It also has high heat resistance, low moisture absorption, and is stronger than acrylic.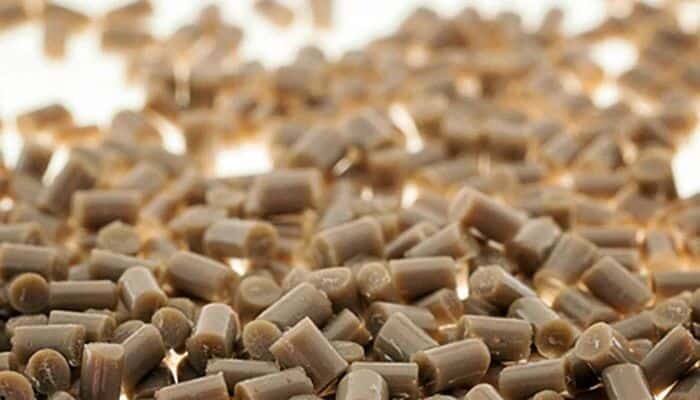 PEEK
PEEK is a special medical-grade plastic resin that is highly resistant to chemicals, cracks, and fatigue, and can be sterilized by autoclaving. It is FDA approved for food contact and has a UL 94 V-0 flammability rating.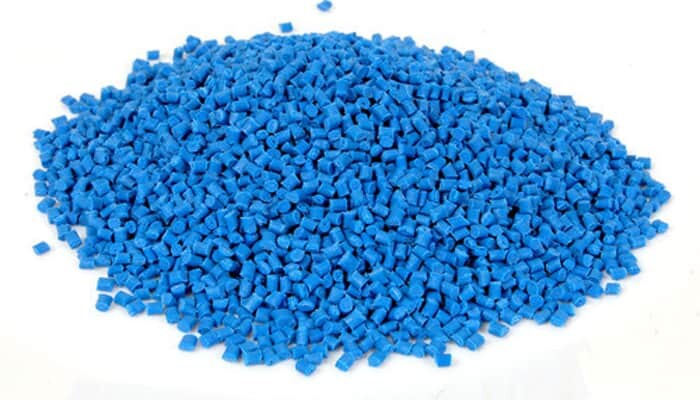 Polyamide (Nylon)
Nylon is widely used for its strength, toughness, chemical resistance and abrasion resistance. Nylon is resistant to many chemicals but is susceptible to strong acids and alcohol.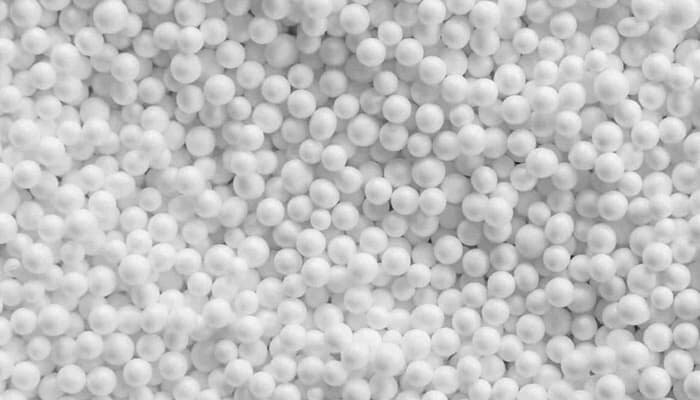 Polystyrene (PS)
Polystyrene is a hard plastic with little flexibility. It has excellent machinability, good impact resistance and good dimensional stability. It is often used for its aesthetic qualities and easily customizable finish.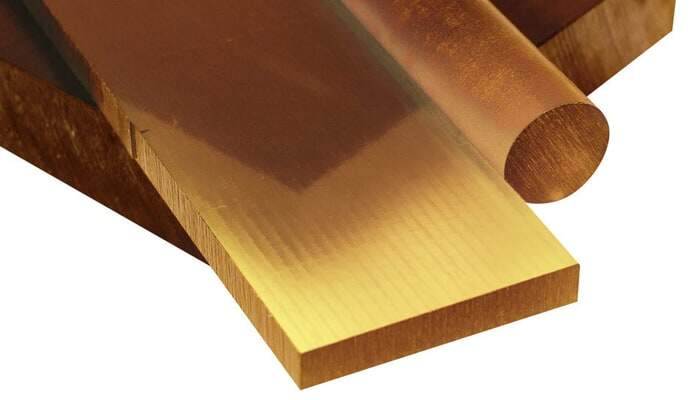 Ultem ™
Ultem ™ is resistant to stress and cracking in the external environment, has excellent dimensional stability, and exhibits excellent strength and stiffness, and is often used in medical devices.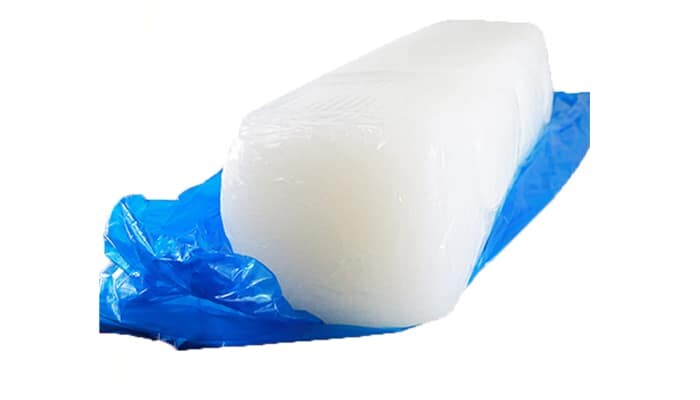 Silicone
Silicone is the material of choice for flexible medical component assemblies. Silicone medical parts are extremely durable, biocompatible, and affordable, reducing the cost of high-volume production.
Different Types of Injection Molding for Manufacturing Medical Devices
Injection molding involves liquefying plastic polymers at high temperatures and then reshaping or molding them into the desired shape in aluminum or steel molds. Plastic injection molding is very valuable for the medical industry because the process is performed under hygienic conditions. The high temperatures of the molten plastics ensure that they are free of contaminants and microbes that could endanger the health of patients. Let's take a quick look at some of the injection molding processes used to make medical devices.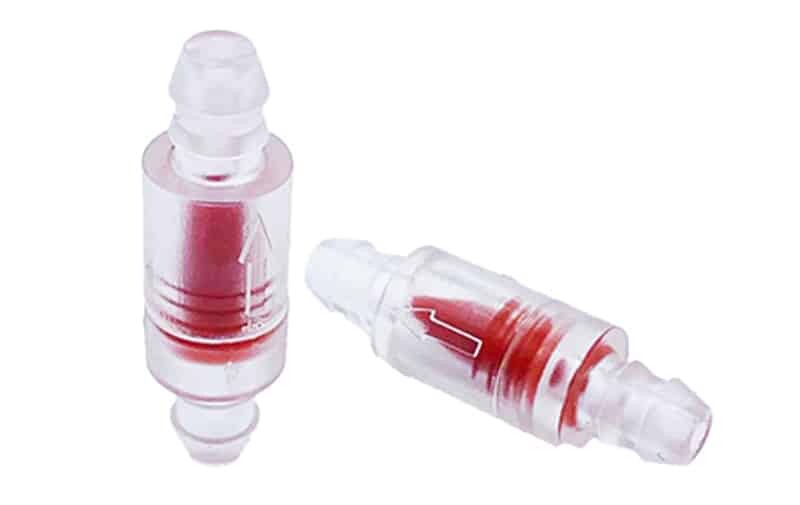 Overmolding is a type of injection molding that involves molding one or two components over a formed and cured structure (substrate). The process is called two-shot molding because it requires at least two steps and a longer production cycle. However, this technique is valuable for plastic manufacturing, especially when making handles and components that require a firm grip.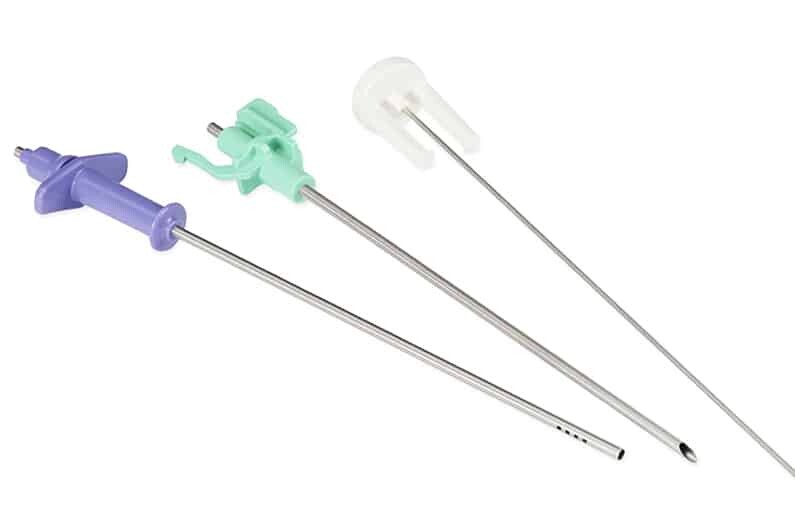 Insert molding is similar to overmolding in that a second component is molded over the already formed part (insert). Unlike overmolding, insert molding is a single process because the base material (insert) is a pre-existing structure. Furthermore, the technology is not limited to plastic parts, as molded inserts can be made of metal or alloys.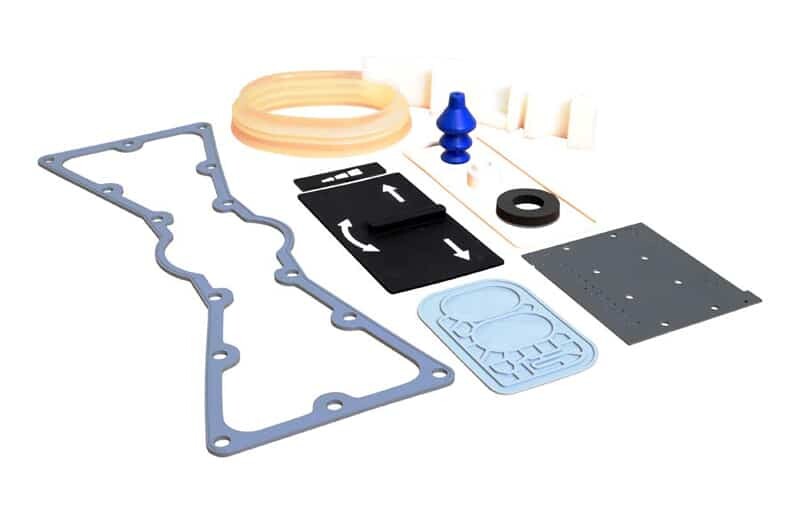 Silicone Injection Molding
The process involves heating silicone to a molten state and then reshaping it into the shape needed for medical products. Silicone is a typical plastic polymer used in the medical industry. However, since silicone molds are not as durable as aluminum or steel molds, silicone injection molding is usually only suitable for producing low-volume medical parts, especially in the initial stages of medical prototyping and product development.
Precautions for Plastic Injection Molding of Medical Devices
Plastic injection molding of medical devices is a critical process with a very high risk of failure. Therefore, several factors must be considered during design, planning and manufacturing. These include:
As mentioned above, FDA regulations regarding cleanliness and sterility are top considerations for medical components, both in the component itself and during the manufacturing process. Make sure the materials you choose meet these standards and that your manufacturing partner is able to pass audits or other regulatory requirements for medical grade approval.
ISO regulations govern processes and outputs across a wide range of industries, including the medical industry. Facilities producing medical components must at least comply with the ISO 13485:2003 standard and further comply with Class I, II or III requirements depending on the products being manufactured.
Materials selected for medical components and devices must have specific physical properties to be suitable for these applications. The ability to be sterilized is a minimum requirement for any medical component, whether it is a device housing in a facility or a part of a device that directly interacts with the human body.
Fragile materials are not practical in the medical industry as they are both inconvenient and dangerous. Make sure the material you choose has the chipping and breakage resistance required in the medical field.
AN-Prototype provides a wide range of plastic parts surface treatment services and secondary processing including: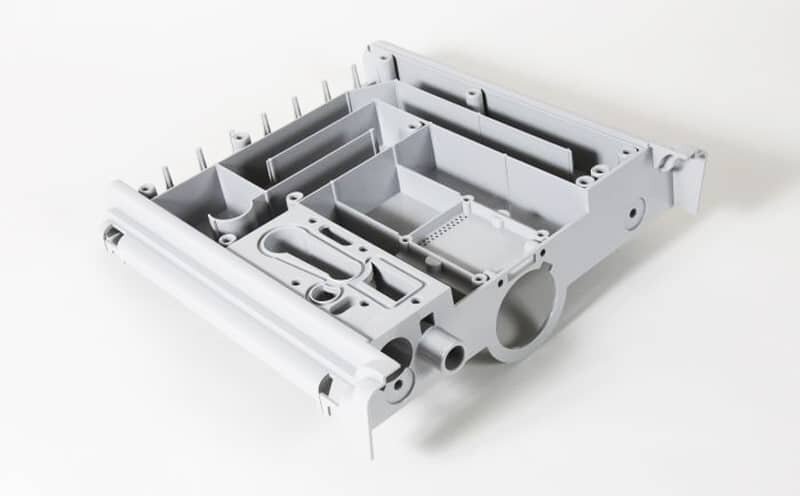 Post-Molding Machining
Additional CNC machining is done on injection molded parts, which can be used to deburr the part or finish the product to better meet design specifications.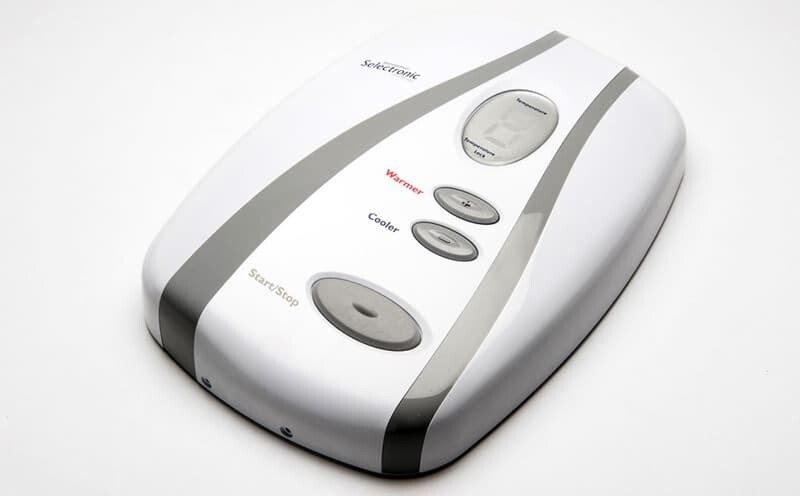 Pad Printing
Details and branding can be added to plastic parts, this includes logos, labels or part numbers. We can also develop custom colorants to match Pantone colors or physical samples.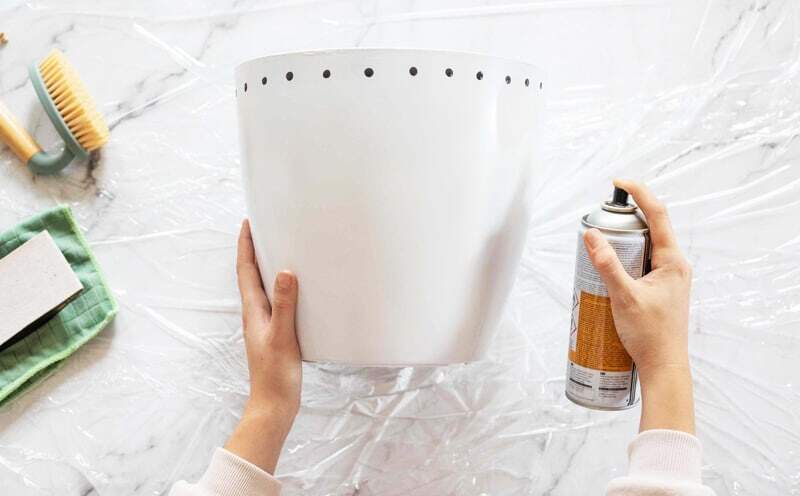 Painting
Painting is the easiest and most cost-effective way to add color to a part. AN-Prototype's experts can advise on the most suitable coating for a part's final application.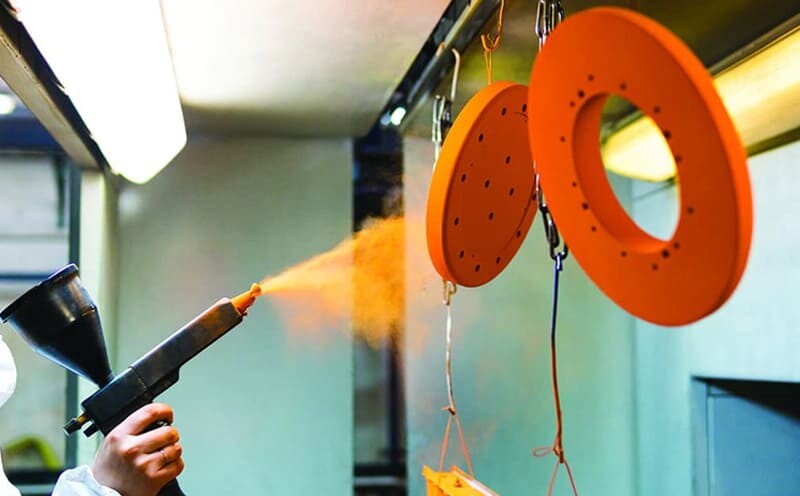 Powder Coating
Powder coating is more durable than paint and adds an extra layer of protection against impact, moisture and chemicals. Powder coatings are available in a variety of colors and textures.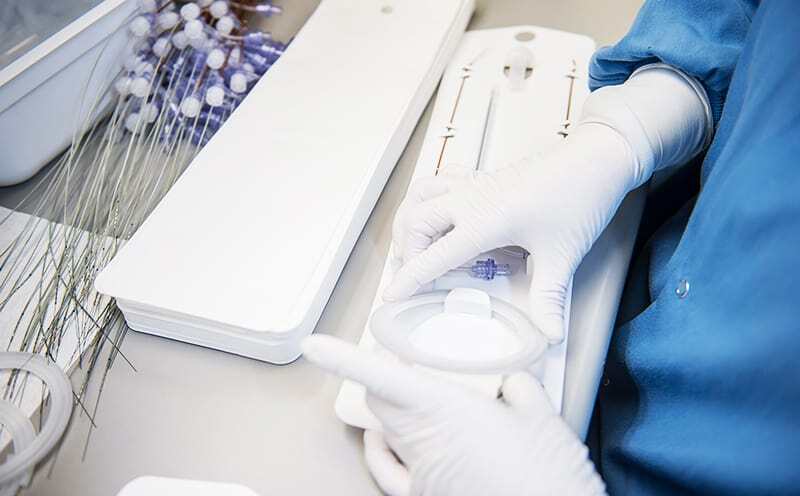 Assembly
AN-Prototype can assemble scattered parts together to become functional products.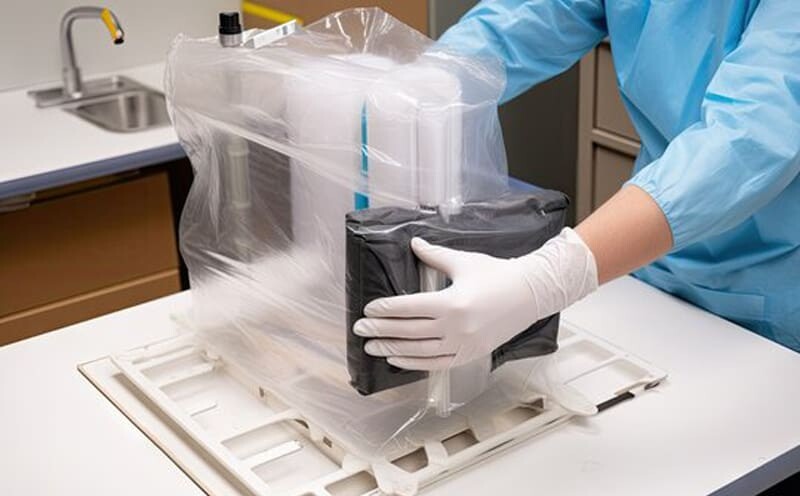 Packaging
After assembly, AN-Prototype can pack the finished items into foam boxes or custom boxes, and ship to your address by DHL or FEDEX.
ISO Certified Medical Plastic Injection Molding Service Provider
AN-Prototype's expertise in engineering resins and specialty medical plastics ensures that your medical injection molded products meet your exact specifications. We are ISO 13485:2016 certified for total quality assurance management in medical device manufacturing.
Please contact us with your design requirements and we will help you determine which medical molding process and material is best for your application. Some parts may not be suitable for medical injection molding, if this is the case, we will help you find the right process for you. Our goal is to provide medical molding and medical device prototyping solutions within your budget, while providing products that meet your application design requirements. We also understand the importance of providing medical grade plastic materials that are biocompatible and comply with medical molding regulatory requirements.
"My experience working with AN-Prototype has been nothing but great. Their communication is exceptional, and Michin was always available to answer any questions I had. The finished products we receive are of the highest quality, and meet expectations. What really stands is the great service I always receive from Michin. He's always committed to ensuring we were satisfied. Overall, I would highly recommend AN-Prototype and Michin for anyone looking for a reliable and supplier.."
"Even for a complex 5 axis CNC machined part we got very good results from AN-Prototype. We did a lot of projects with AN-Prototype during the last 2 years and they always did an outstanding job – high quality (I can also recommend their rapid tooling service and anodizing), reliable, extremely fast and perfect communication. I highly appreciate working with Davide and Vivian and already recommended them to many of our partners.."
"Happy with communication that give me confidence to choose AN-Prototype. Project manager understood what I needed and offered solutions to solve my problem. The project manager is very positive for me to help overcome some frustrations I had. Delivered the prototype products as promised. Very grateful for the personalized service, and, I am already a returning customer. "