AN-Prototype CNC turning services are performed in-house from start to finish.Fast Lead times and Tightest Tolerances.Competitive Price.
AN-Prototype Factory
Our Powerful Facilities
CNC Turning Services With Tolerances Up to ±0.001mm
AN-Prototype is committed to providing the most intimate precision CNC turning services for new product developers to complete any project. Our climate-controlled workshop uses CNC lathes and imported cutting tools from the US or Japan. CNC turning centers have the ability to create complex and dimension-critical custom high-quality metal or plastic parts for rapid prototyping or low-volume manufacturing.
CNC turning is the process of removing material from a rotating workpiece along a linear path using tools on a CNC lathe. From a simple point of view, the main elements involved in this process are the rotating spindle that clamps the workpiece and the cutting tool mounted on the turret. Unlike CNC milling, the cutting tool in CNC turning does not rotate.
When CNC lathes use fine cutting tools, the surface finish of turned parts is very good and does not require any post-processing. Turning is virtually the only practical way to create internal and external threads, slotted holes, tapers, annular grooves, and many other features with essentially circular cross-sections.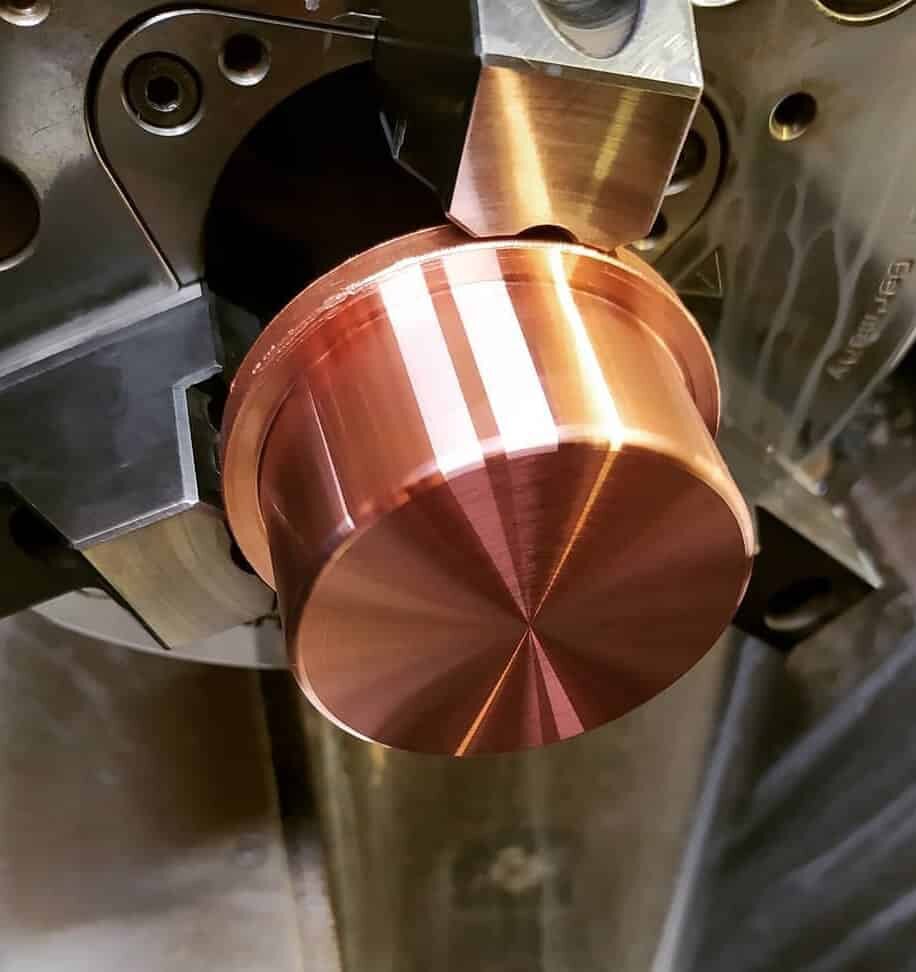 Why Choose CNC Turning Services?
CNC turning is an ideal process for manufacturing circular or cylindrical parts. CNC lathes can manufacture these parts quickly and accurately with excellent repeatability.
CNC lathes have a high degree of automation and are highly scalable, which allows CNC turning to be adapted to low-volume and high-volume production without too much cost.
Multi-axis CNC turning centers and mill-turn lathes allow multiple operations and multi-step machining operations to be performed on a single machine, cost-effectively creating complex geometries.
Advanced CNC Turning Services At AN-Prototype
AN-Prototype provides comprehensive high precision CNC turning services to aerospace, consumer goods, automotive, medical, electronics, sports and numerous other industrial customers.Our CNC turning processes include cutting, facing, threading, forming, drilling, knurling, broaching and boring. A range of value-added services complete our turning capabilities, including welding, barreling, grinding, blasting, passivation, heat treating, plating and assembly.
Our precision CNC machining capabilities include large investments in CNC turning, CNC milling and turn-milling equipment such as Haas and Fanuc to exact specifications. High-precision CNC lathes ensure high-precision parts and high-efficiency production, and realize fast, efficient and cost-effective quick changeover from a single prototype to mass production.
Our CNC turning processes include cutting, facing, threading, forming, drilling, knurling, broaching and boring. A range of value-added services complete our turning capabilities, including welding, barreling, grinding, blasting, passivation, heat treating, plating and assembly.
AN-Prototype is staffed with highly skilled CNC programmers and machinists, as well as state-of-the-art CNC turning technology, so we always exceed our customers' standards of precision, accuracy and quality, no matter how complex the project.
We are committed to fully meeting the unique needs of each customer through continuous improvement of our CNC turning operations and adoption of new industry technologies. Entrust your parts to a partner who is willing to support your parts.
Available Operations of AN-Prototype CNC Turning Services
In addition to turning, CNC lathes can perform a variety of other machining operations; including: surface of revolution, external turning, internal turning, taper turning, parting off, facing, boring, reaming, drilling, knurling, threading, Grooving etc.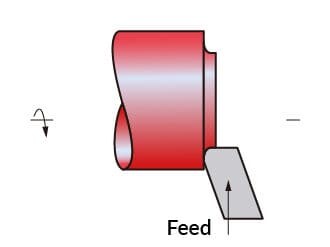 Facing
The tool is fed radially into the other end in the rotating workpiece to form a flat surface on the end.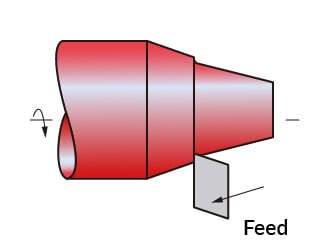 Taper Turning
Taper turning is the most economical way to manufacture tapered shafts. In the external turning process of the tool, the diameter of the cutting workpiece changes gradually.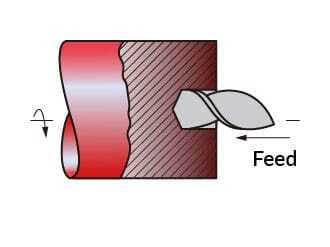 Drilling
Drilling is performed on a lathe by feeding a drill bit along its axis into a rotating workpiece. Reaming can be done in a similar manner.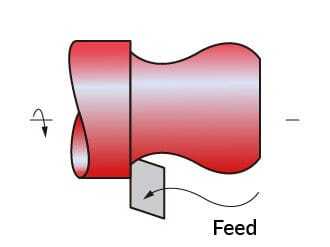 Form Turning
A shaped tool cuts the workpiece radially, thereby imparting shape to the workpiece, also known as forming.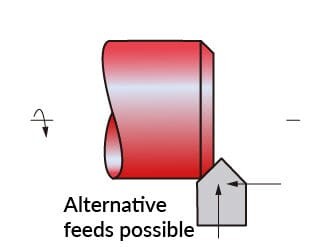 Chamfering
The tool cuts an angle at the corner of the part, creating what is known as a "chamfer".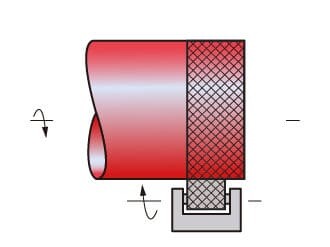 Knurling
Special tools work on the surface of the workpiece, creating a process with a regular crossing pattern on the part. It is a metal forming operation.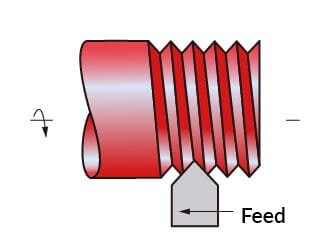 Threading
A pointed tool is fed linearly at a high effective feed rate across the outer surface of the rotating workpiece in a direction parallel to the axis of rotation to create threads in the cylinder.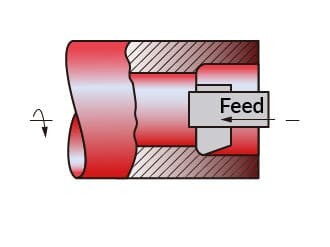 Boring
A single-point tool is fed linearly, parallel to the axis of rotation, on the inside diameter of an existing hole in the part.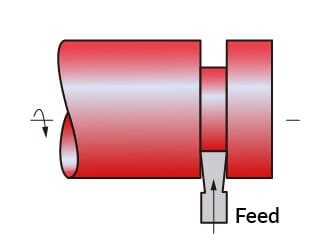 Cutoff
The tool is fed radially into the rotating workpiece at a point along the workpiece to cut to the end of the part. This operation is sometimes called detaching.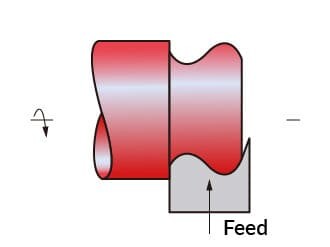 Contour Turning
Instead feed with the tool in a straight line parallel to the axis of rotation. The tool follows the profile feed of the curve, creating the profile shape in the turned part.
Our CNC Lathe Capabilities
Turned Parts Specifications
CNC turned parts can be made from a variety of metal and plastic materials. For example, metals include aluminum, steel, stainless steel, brass, copper, magnesium alloys, titanium alloys, etc., and plastics ABS, POM, PEEK, acrylic, nylon, etc.Note that some tool steels may be too hard to cut on a lathe or mill, or will require special handling and longer manufacturing times. Soft elastomers or plastics may also fail to turn because they cannot stay in place or change shape under the pressure of a cutting tool.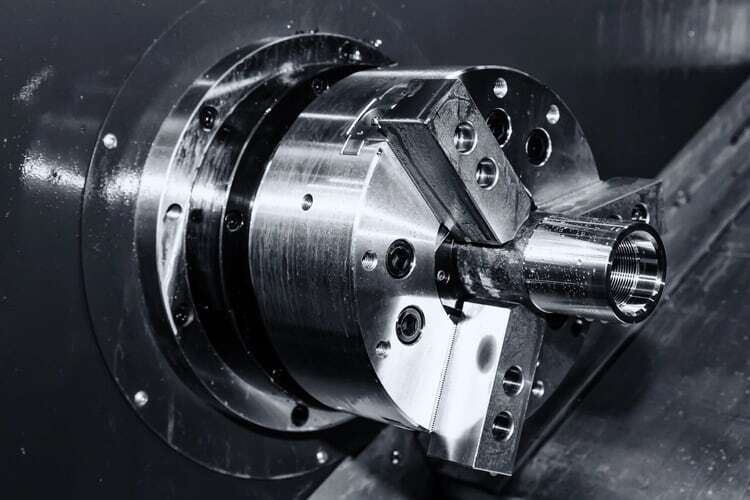 Aluminum is the most commonly used material in CNC turning metal materials, and it can also be used to process metals such as magnesium, steel, stainless steel, brass, copper, bronze, titanium and nickel alloys. CNC turned metal parts can be manufactured with high strength and precision as well as excellent surface finish.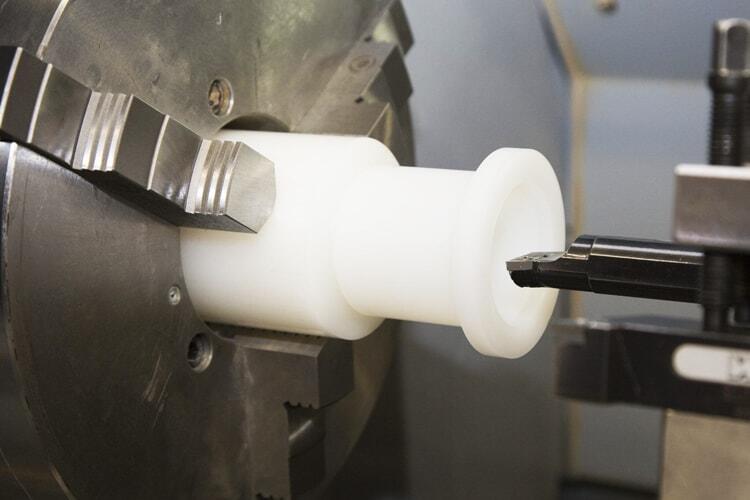 Precision CNC turning machining is typically done on metals, but CNC turning services are also available for plastic parts. Common CNC turned materials include Nylon, Polycarbonate, ABS, POM, PP, PMMA, PTFE, PEI, PEEK, allowing for more accurate custom parts than 3D printing.
Available Surface Finishes After CNC Turning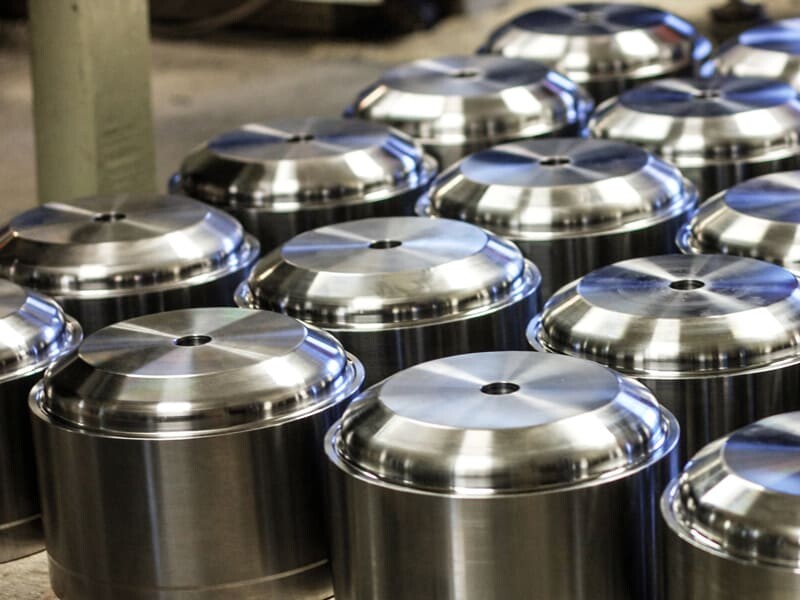 As Machined
This is the most economical and quick surface preparation option, the surface of the turned part will leave visible machining marks. The surface finish is equivalent to 3.2RA μm, and can reach 0.1RA μm for special requirements.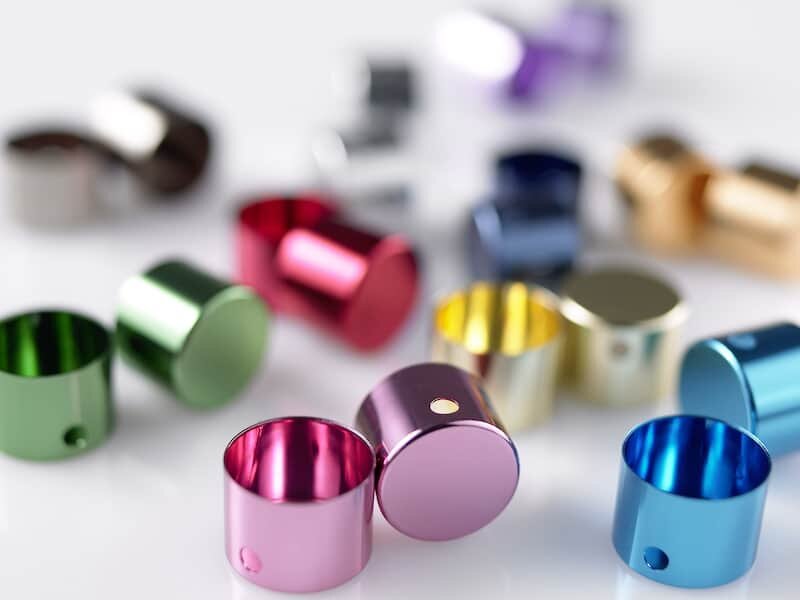 Anodizing
Anodizing is commonly used on aluminum parts, but also on titanium parts. The surface of the anodized part will absorb a layer of hard non-conductive ceramic coating to improve wear resistance and retain the metal texture and luster to improve the visual effect.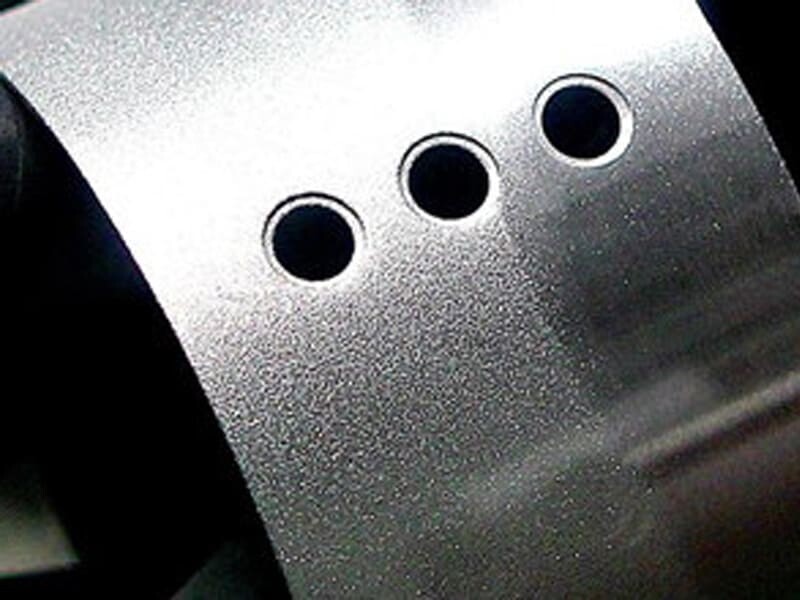 Sandblasting
Sandblasting is the process of blasting abrasives onto the surface of a part under high pressure to achieve a matte finish. Sandblasted metal parts have a satin-textured or matte finish to eliminate post-processing marks.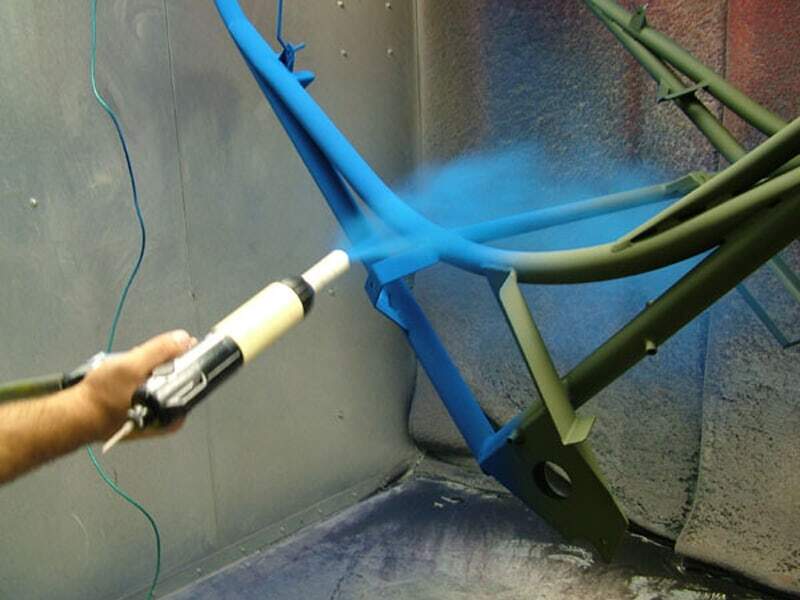 Powder Coating
Powder coating is a common finishing option that utilizes a high-pressure spray gun to apply a solid, colorful polymer coating to the surface of a part, improving the wear and corrosion resistance of the part.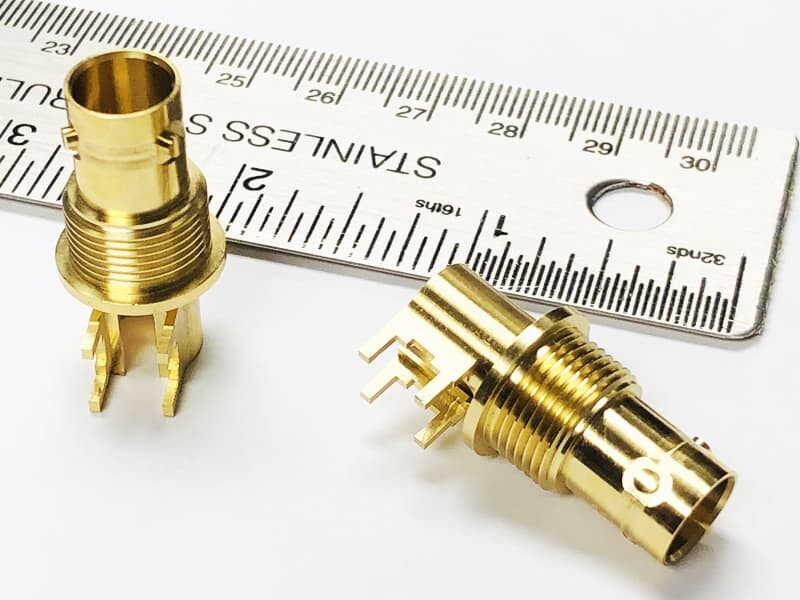 Electropolishing
Electropolishing is the inverse of electroplating, where a chemical solution is used to simplify the metal surface on a microscopic level. After electropolishing, metal parts can be shinier and reduce surface roughness.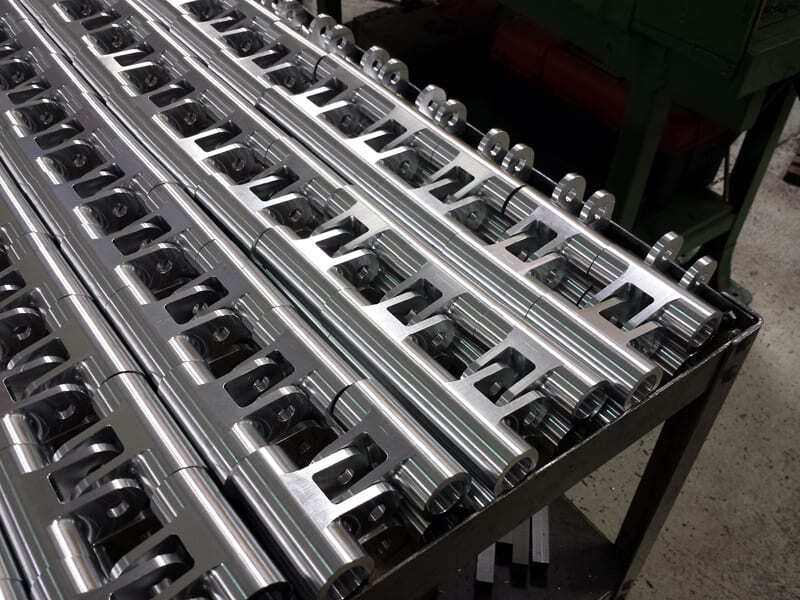 Passivation
Passivation is a method to transform the surface of parts into a state that is not easily oxidized, and to delay the corrosion rate. Often used in stainless steel parts.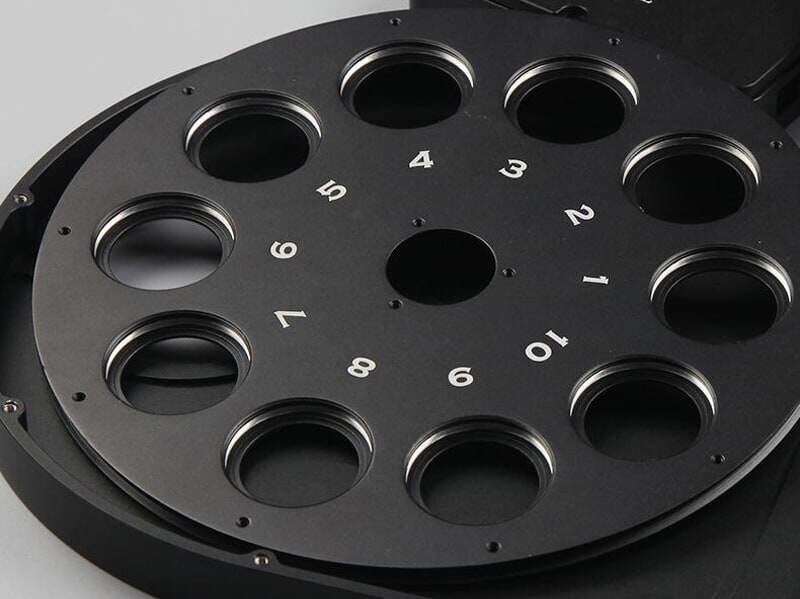 Black Oxide
Black oxide is a chemical conversion coating produced by the chemical reaction of iron and oxide salts in a black oxide solution. Blackened and oxidized parts can improve corrosion resistance.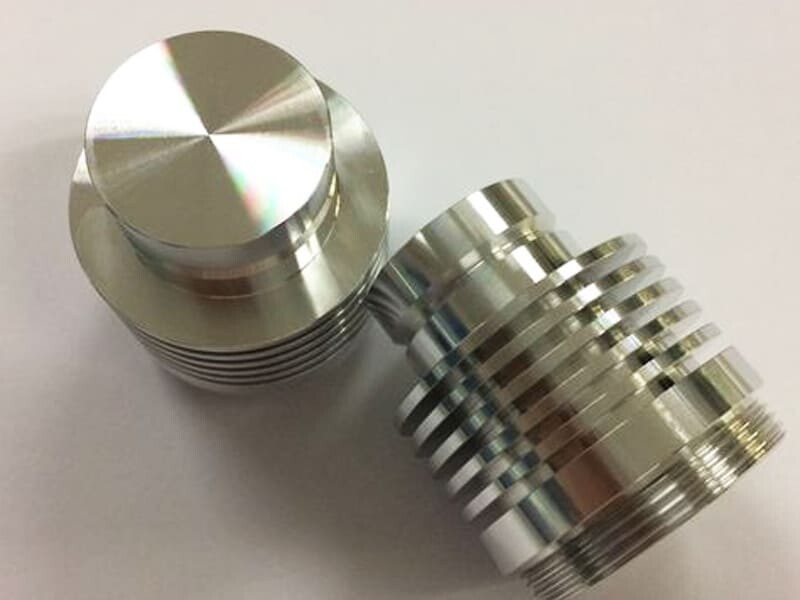 Polishing
Polishing is the process of making the surface of parts smoother and smoother through physical friction treatment, which is often used to prevent corrosion and remove oxidation.
Case Applications Of CNC Turning Projects
"My experience working with AN-Prototype has been nothing but great. Their communication is exceptional, and Michin was always available to answer any questions I had. The finished products we receive are of the highest quality, and meet expectations. What really stands is the great service I always receive from Michin. He's always committed to ensuring we were satisfied. Overall, I would highly recommend AN-Prototype and Michin for anyone looking for a reliable and supplier.."
"Even for a complex 5 axis CNC machined part we got very good results from AN-Prototype. We did a lot of projects with AN-Prototype during the last 2 years and they always did an outstanding job – high quality (I can also recommend their CNC machining service and anodizing), reliable, extremely fast and perfect communication. I highly appreciate working with Davide and Vivian and already recommended them to many of our partners.."
"My experience with AN-Prototype has been nothing but exceptional. From the start the communication has even accurate and fast. Specificities of the design that may meet production difficulties are promptly pointed out with suggested solutions. The price of prototyping is competitive. And the QC of the final product is also excellent. There is no doubt that I will go back again."