Medical Devices Prototyping
AN-Prototype offers cost-effective CNC milling service whether you need a single part, batch of prototypes, or mass production order.
AN-Prototype Factory
Our Powerful Facilities
Rapid Manufacturing of Medical Device Prototypes on Demand
Do you have a question about your medical device design and aren't sure how to solve it? Are you looking for a rapid manufacturer to work with you to develop prototypes of medical devices? Even if you don't have a detailed plan and only a rough idea, you are in the right place for a prototype consultation. It is a wise choice to use AN-Prototype rapid manufacturing solution to support your medical device prototype.
Why Make a Medical Device Prototype
As a rapid health device manufacturer, we certainly understand that medical device prototyping is an important foundation of the medical product design and development process. Prototyping is a critical step in the time, cost and labor intensive process of launching a new product. The medical device prototyping process produces functional samples from precise design and material specifications for use in product testing and evaluation stages as well as business demonstrations. These prototypes enable designers to verify the efficacy and manufacturability of designs and determine if design changes are required prior to mass production and market distribution.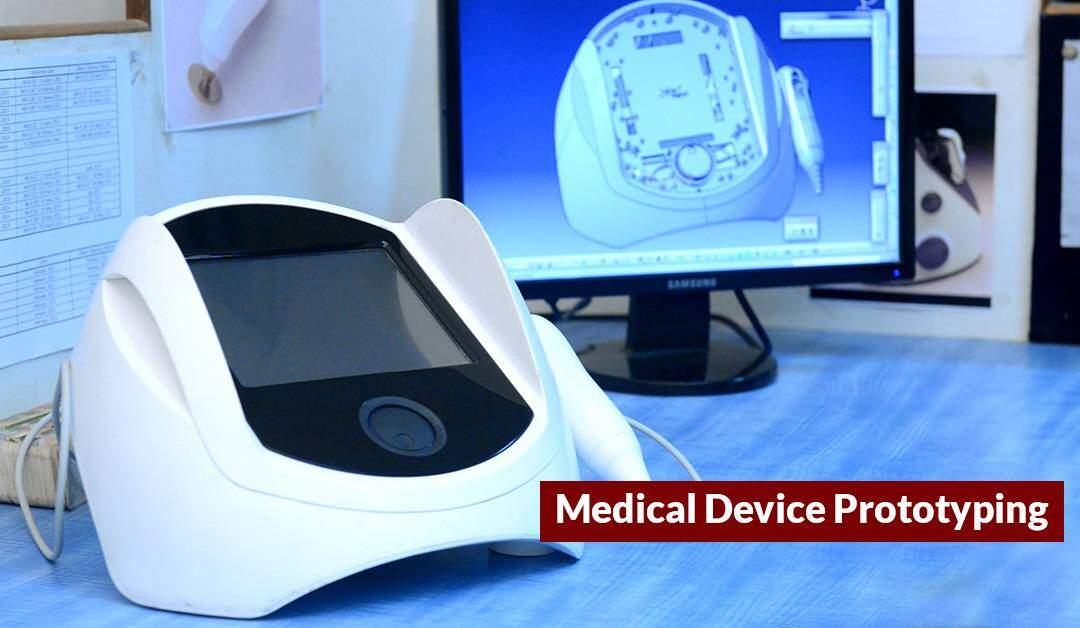 Why choose AN-Prototype as a medical prototype manufacturer
AN-Prototype provides reliable medical device prototyping and production, from simple to complex medical parts, helping you move from an initial idea to a realistic plan. The detailed medical certification knowledge built into our organization makes it easier for you to gain confidence in compliance later in the product development process. Regardless of part complexity, we can help you achieve your goals through rapid prototyping, bridge tooling, and low-volume manufacturing. Our lean way of working means your prototype will be delivered on time and within budget.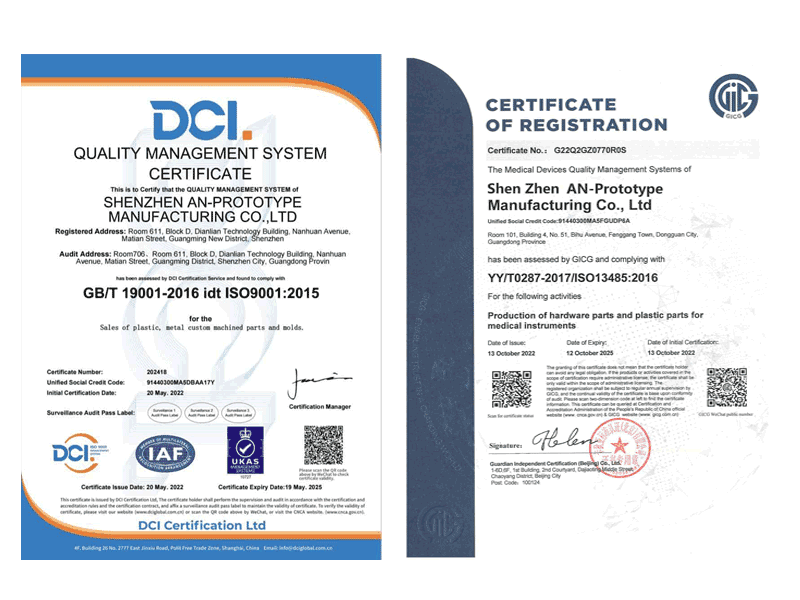 We Are ISO 13485 Certified!
AN-Prototype is certified to ISO 13485, a management system standard designed for the manufacture of medical devices. This demonstrates adequate regulatory compliance for all medical device prototypes and components you receive from us. It also showcases our quality control and assurance system, assuring you that we will manufacture components to your specific needs. We are ready to serve every client in the dental, biotech, surgical and pharmaceutical industries.
Prototyping to Production for the Medical Device Industry
Utilize advanced rapid manufacturing processes for medical product development. AN-Prototype provides professionally designed and manufactured custom products with outstanding durability and functionality. We provide these solutions at every stage to help you achieve your production goals.

Prototyping
Bring your early medical designs to life with prototypes made with production-grade materials. Manufacturing prototypes enables the evaluation and optimization of your designs, ensuring they are fully functional and ready for testing.

Engineering Verification and Testing
Manufactured functional prototypes are designed to simulate the final product, giving you a clear visual of your design so any potential issues can be easily identified. We ensure quality and reliability from the start by analyzing and fine-tuning every aspect of your prototype.

Design Verification and Testing
Make design improvements during the prototyping phase, providing in-depth feedback on your prototype's manufacturability, helping you evaluate its performance and appearance. AN-Prototype offers a wide range of surface treatments to manufacture components with desired end-use functionality.

Production Validation and Testing
Gain valuable insights into your product designs with AN-Prototype technical team feedback. This enables you to evaluate the manufacturability and suitability of medical components, and to simplify the production process.

Mass Production
Take your custom medical device manufacturing to the next level with our cutting-edge technology. AN-Prototype's team of experts is dedicated to ensuring your product meets quality and performance requirements, keeping costs low and lead times short.
AN-Prototype's Medical Device Prototyping Application
Common Materials for Medical prototypes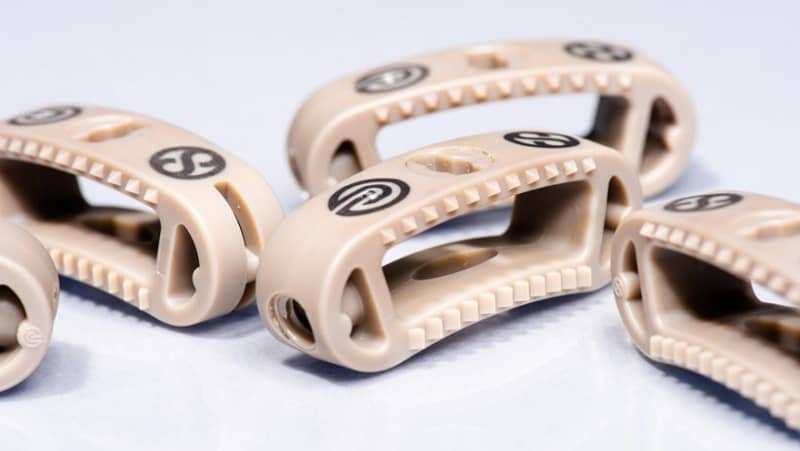 PEEK & PEI
PEEK is resistant to repeated autoclaving and can be used to manufacture endoscope parts in medical devices. PEEK has good compatibility with the human body, so it has successfully replaced traditional titanium as an artificial bone material.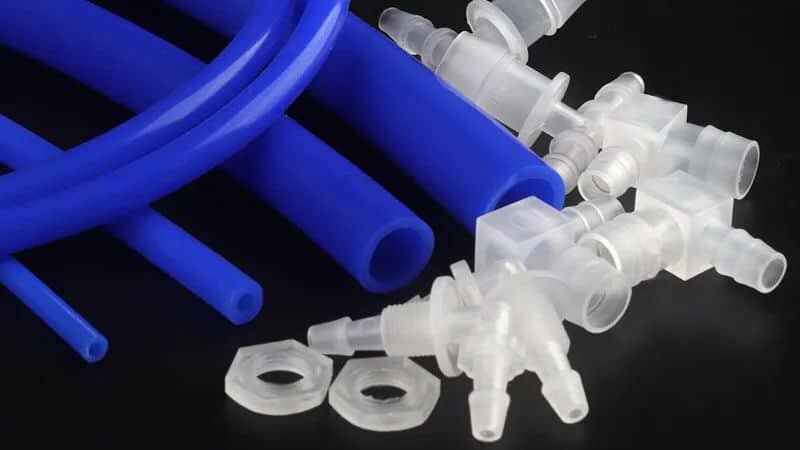 Medical Grade Silicone
Medical grade silicone is safe for contact with human tissue. Due to its flexibility, heat resistance, and chemical reactivity, it is often used in many medical devices such as bandages, feeding tubes, etc.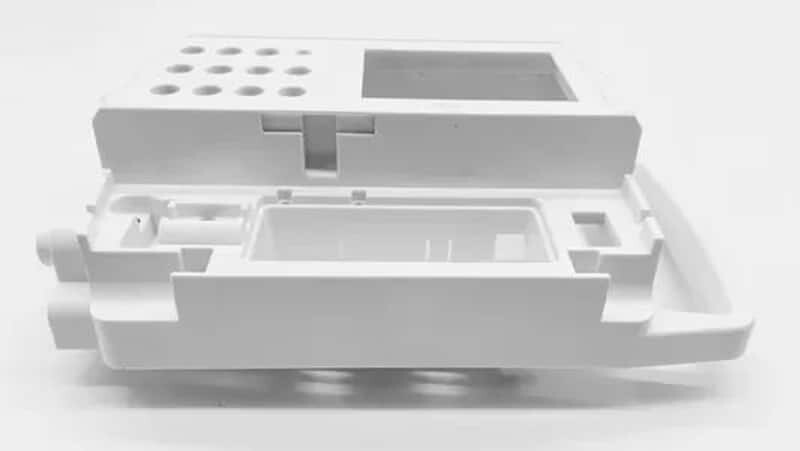 Nylon & ABS
Medical ABS plastic has certain rigidity, hardness, impact resistance and chemical resistance, and is mainly used as surgical tools, roller clamps, plastic needles, tool boxes, diagnostic equipment and hearing aid housings, especially the housings of some large medical equipment.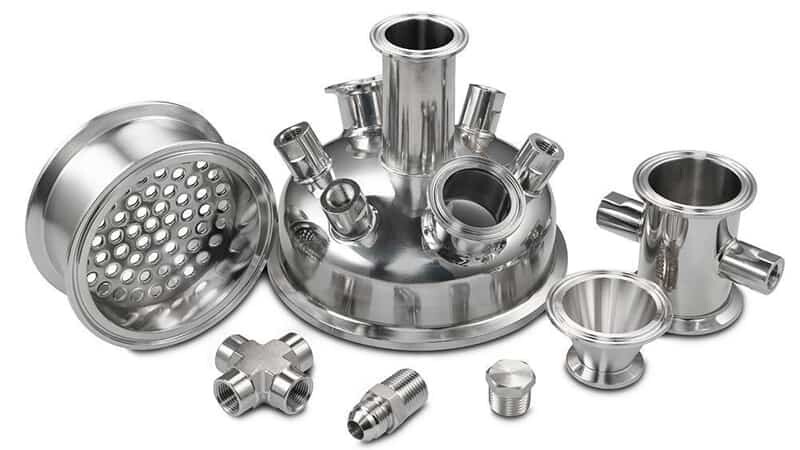 Stainless steel
Stainless steel 303, 304, 316 is more durable and corrosion-resistant than other plastics or metals, and is mainly used in the manufacture of medical devices, such as tweezers, medical device handles, etc.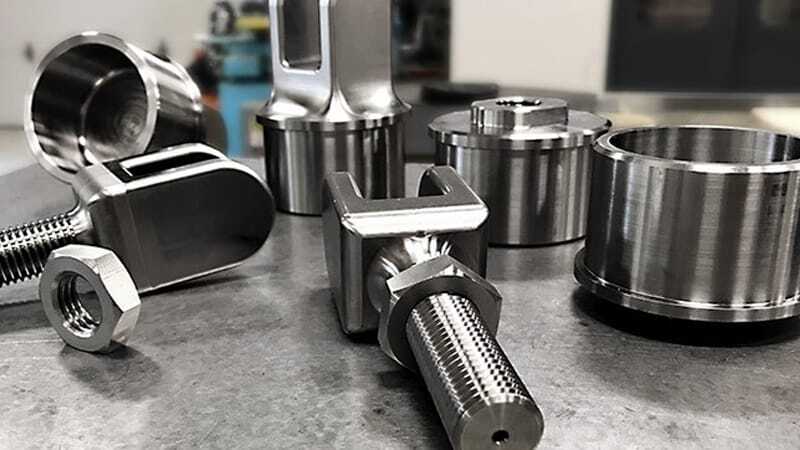 Titanium alloy
Titanium alloys are characterized by light weight, high strength, fatigue resistance, corrosion resistance and excellent biocompatibility, and are often used in the manufacture of medical devices, prosthetics and auxiliary treatment equipment.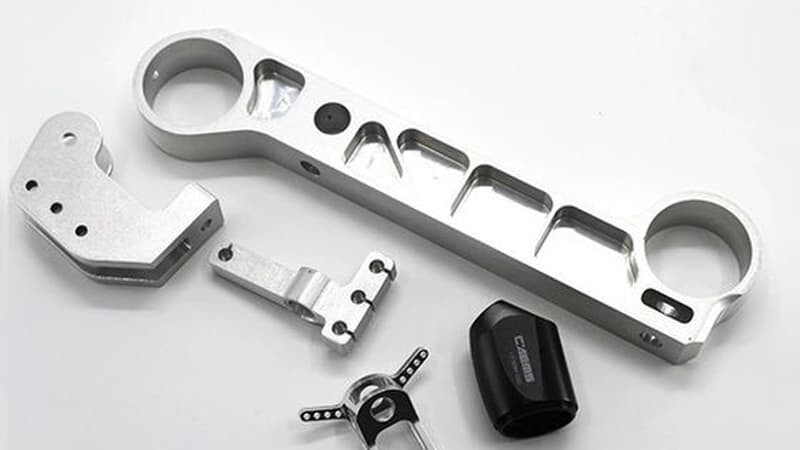 Aluminum
Some of the most common aluminum alloys in medical devices include 6061, 6063, and 3003. Not only are these aluminum alloys strong and corrosion-resistant, but they are also biocompatible and are often used to make oxygen tanks, electrical accessories and more.
Custom Prototypes and Parts for the Medical Device Industry