Quality Assurance for Manufacturing Parts
AN-Prototype's Quality Management System has been approved and certified to the ISO 9001:2015 standard. Our commitment to continuous quality improvement and guaranteed customer satisfaction.
AN-Prototype Factory
Our Powerful Facilities
How to Ensure Excellent Quality
AN-Prototype is committed to continuous improvement and optimization of all custom manufacturing capabilities from prototype to production, and corresponding quality control processes, including CNC machining, rapid prototyping and rapid tooling, injection molding, vacuum casting, sheet metal manufacturing.We strictly follow the ISO 9001&ISO13485 certified quality management system, based on a series of standardized production procedures and work instructions, and use advanced testing equipment to measure and inspect each production step to ensure that your project meets strict quality specifications.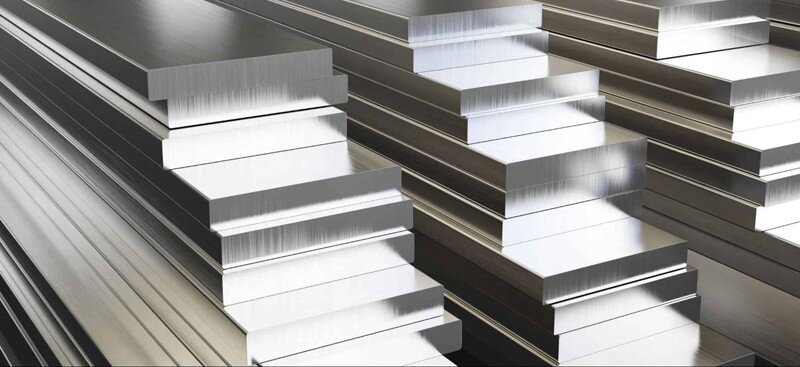 High-Quality Materials
We attach great importance to the quality of the materials used. Every batch of material that arrives goes through a rigorous testing process that allows us to differentiate high quality material from low quality material.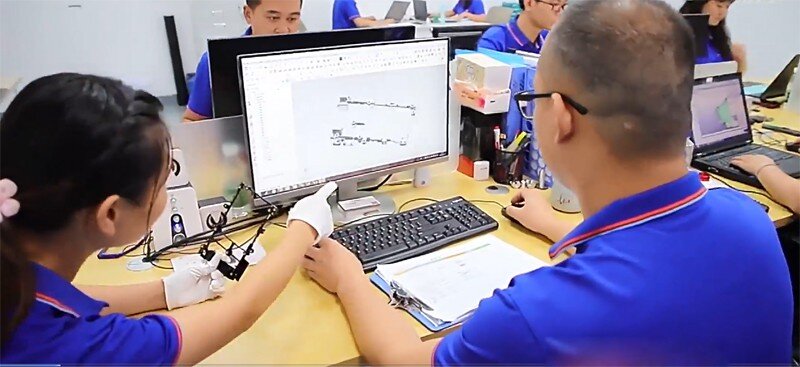 Professional Project Engineer
Our team of professional project engineers is dedicated to reviewing and optimizing your 3D drawings. They have the expertise and expertise to assess the feasibility of your design and determine the most efficient methods for creating final prototypes and production parts.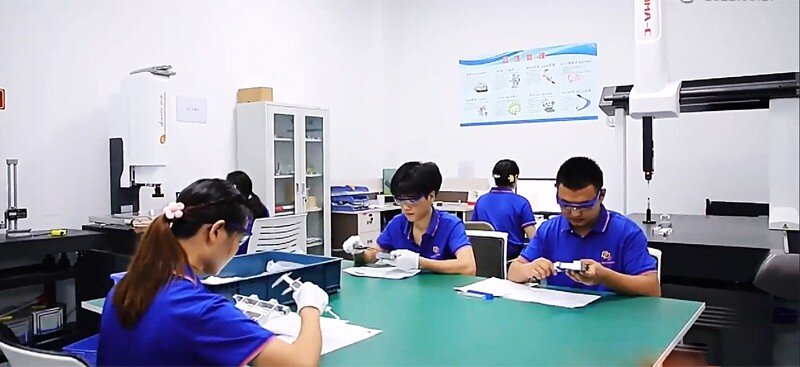 Strict Quality Inspection
Our dedicated Quality Control (QC) staff conduct a comprehensive series of inspections, including material inspections, processing inspections and finished product inspections, and provide full size reports.
AN-Prototype Quality Policy
Pre-manufacturing
Manufacturing
Manufactured
Pre-manufacturing
Technology Assessment
Our engineering team performs a technical evaluation of your part design before the production phase begins. This includes the evaluation of important factors such as materials, surface finish, structure, workmanship and other details of 3D and 2D drawings.
Material Verification
Upon request from our customers, we provide certification of the materials used to manufacture your parts. The report is from the raw material manufacturer and usually includes material calorific value, material grade, material size, mechanical properties, chemical analysis, etc.
Manufacturing
Manufactured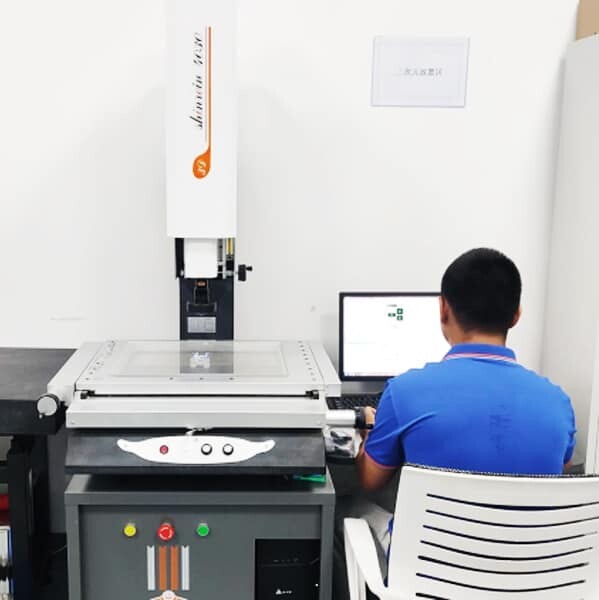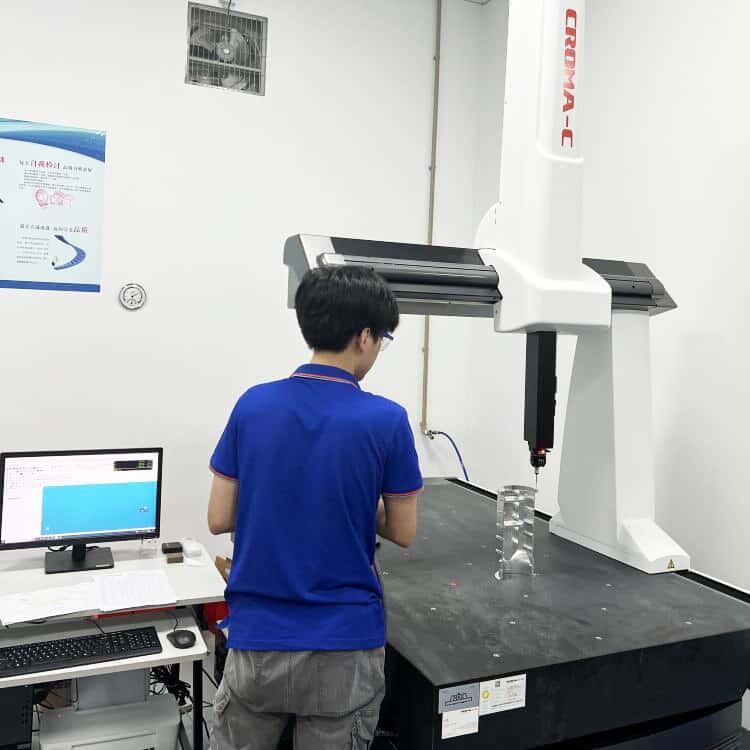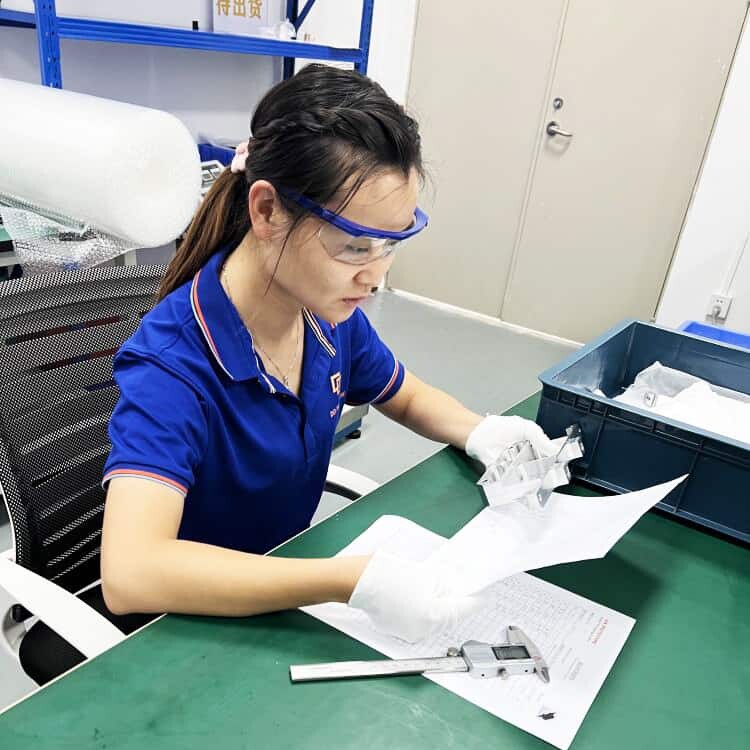 State-of-the-art inspection facilities
To ensure the accurate satisfaction of quality requirements, AN-PROTOTYPE invests heavily in its inspection department to introduce a series of advanced testing equipment, including Hexagon coordinate measuring machine, PolyMax Gun,XRF Analyzer,Smart Scope Zip Lite 300,height caliper, micrometer, plug gauge, etc, with the measurement accuracy up to ±0.02μm. Our guarantee to quality system includes that efforts are made to implement the quality inspection in each and every process, and that experienced inspectors may use reliable and comprehensive detection means and inspection standards. The products of AN-PROTOTYPE are respected by constantly satisfying the rising demands of customers.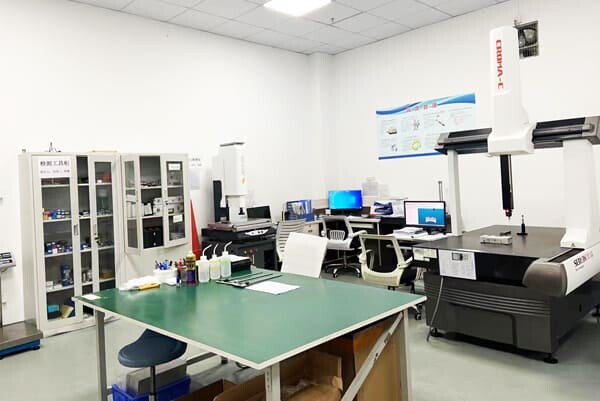 Coordinate Measuring Machine
In May 2014, AN-PROTOTYPE invested over RMB400,000 to purchase the high-performance Hexagon Leitz PMA measuring instruments. Leitz PMA coordinate measuring machine not only collects data rapidly, but also has a high measuring accuracy and the ability to detect the pieces in complex shapes. Leitz PMM-C has become the universal measurement center in the true sense, with the maximum measuring accuracy of 0.02μm.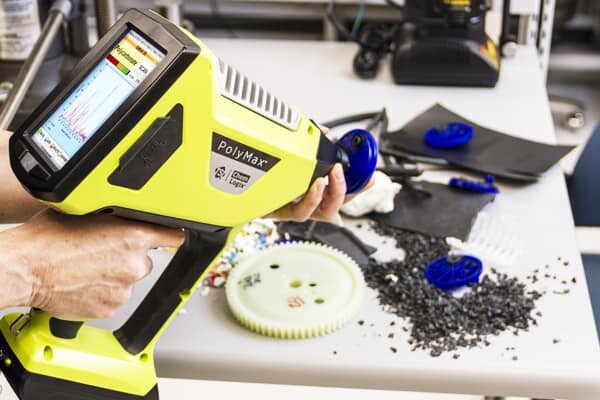 PolyMax Gun
There are many thousands of available plastic resins to choose from when making plastic injection molded parts. In order to ensure that the resin we use is of exactly the right kind, we've invested in a PolyMax analyzing gun. This device uses a beam of laser light to bounce off the surface of a test sample and read the unique signature given off by its molecular vibration. It contains a database of hundreds of plastic types in memory, and can be programmed with additional plastic types whenever the need arises.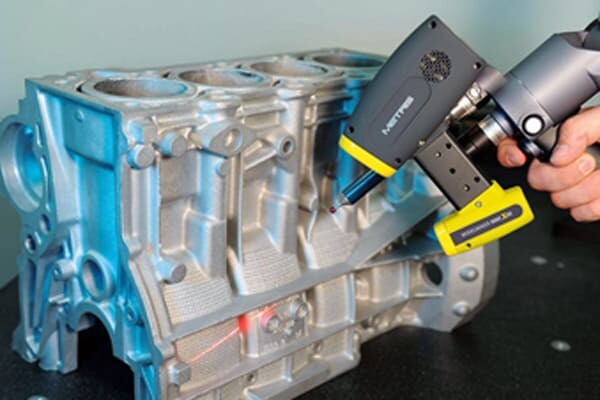 XRF Analyzer
X-Ray Fluorescence (XRF) analysis is a non-destructive testing (NDT) process by which materials such as metals, clothes, plastics, ceramics, etc. are exposed to low level, short-wave X-rays or gamma radiation. Each element reflects the emission with a different wavelength and a specially calibrated spectrometer can analyze the wavelengths to detect what elements are present and in what relative concentrations. The XRF analyzer can also detect banned materials under the REACH and RoHS legislation.
Smart Scope Zip Lite 300
The SmartScope ZIP Lite 300 is a non-contact optical measuring system using a high intensity white LED light for fast and accurate 2D measurements of parts. High-precision mechanical bearings and DC stepper motors, mounted to a solid granite base, ensure reliable and repeatable precision. Coupled with sophisticated but easy-to-use Measure Mind software, the SmartScope can be quickly programmed to run automated measurements of multiple similar shapes.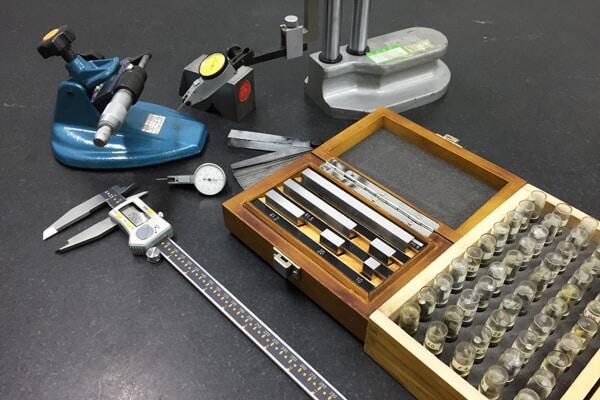 Plug Gauge
As the essential instrument for the standardized testing of holes, plug gauge may be not only used to check the position, measure the size of holes, or inspect the distance between holes, but also used as stop-pass gauge and to measure the depth of holes. With the precision of 0.001mm, plug gauge uses the internationally advanced laser detector to detect the pieces, and is widely used in various cutting-edge technology fields including the manufacturing of molds and fine mechanics.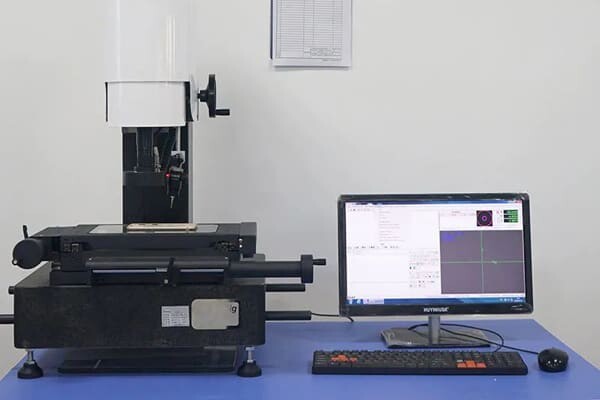 Two-dimensional image measuring instrument
The two-dimensional image measuring instrument (also known as image mapping instrument) can quickly read the displacement value of the optical length, and establish a spatial geometric structure on the basis of the obtained torque result through the operation of the software module; and generate graphics on the screen for the operator The control image can visually distinguish possible deviations in the measurement results.
We go to great lengths to ensure our manufacturing meets the highest industry standards. To demonstrate our commitment to quality and excellence, we actively seek and obtain accredited certifications from reputable organisations.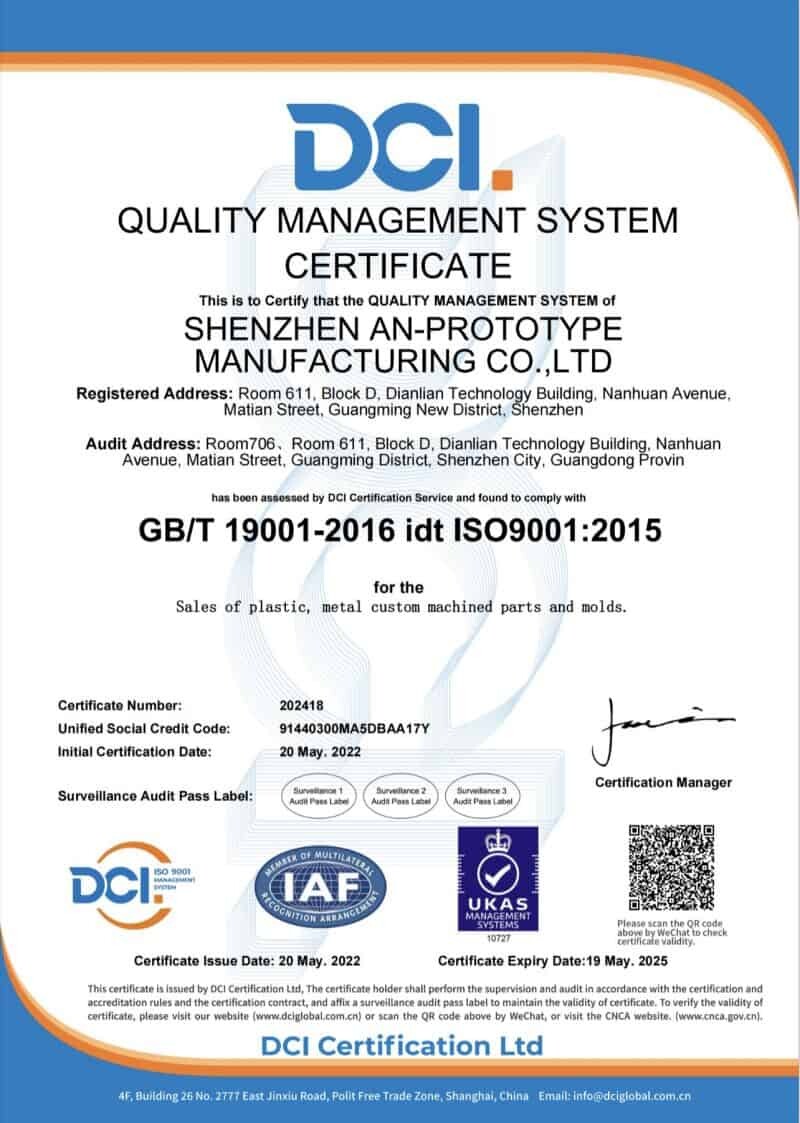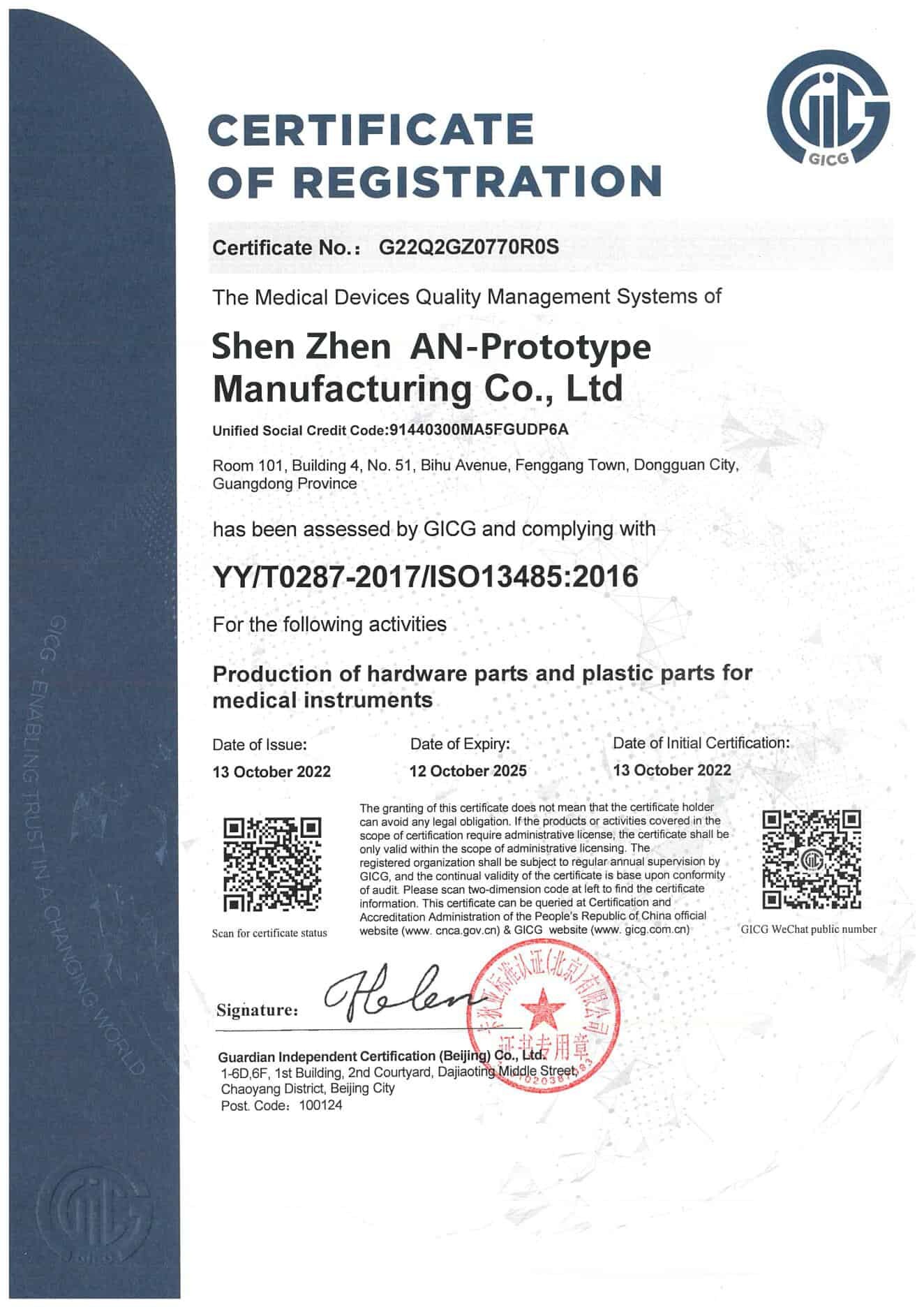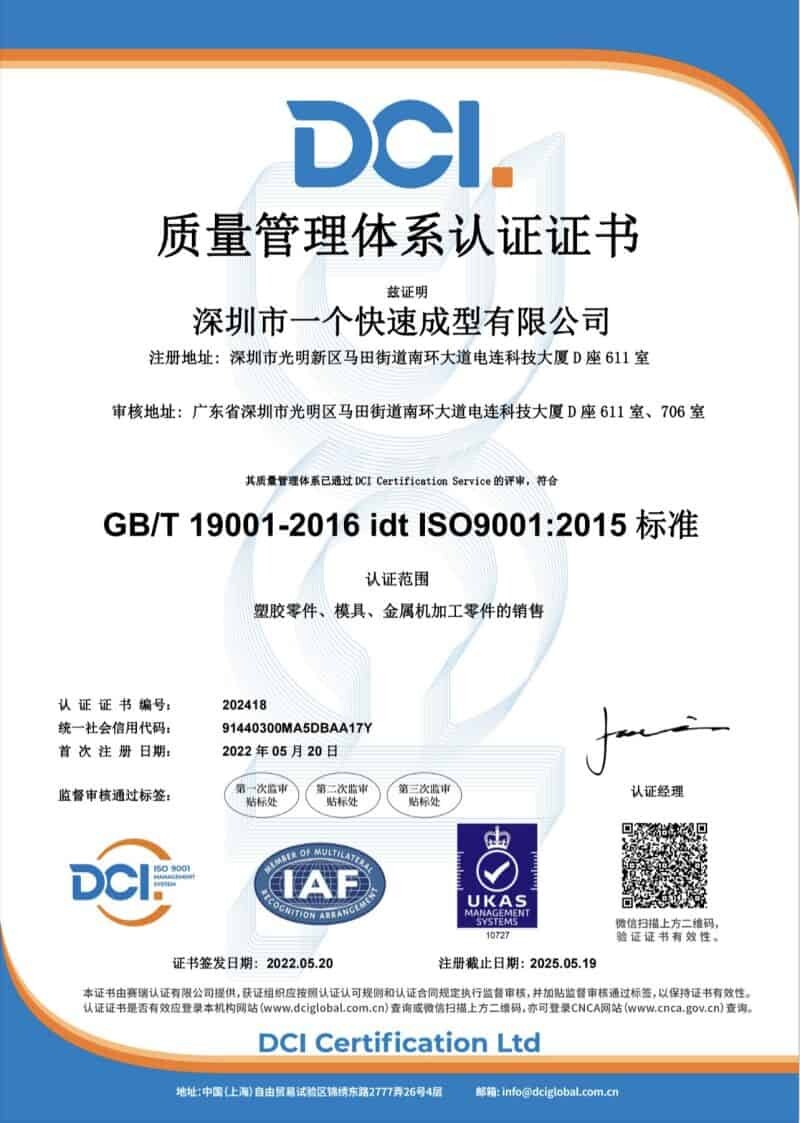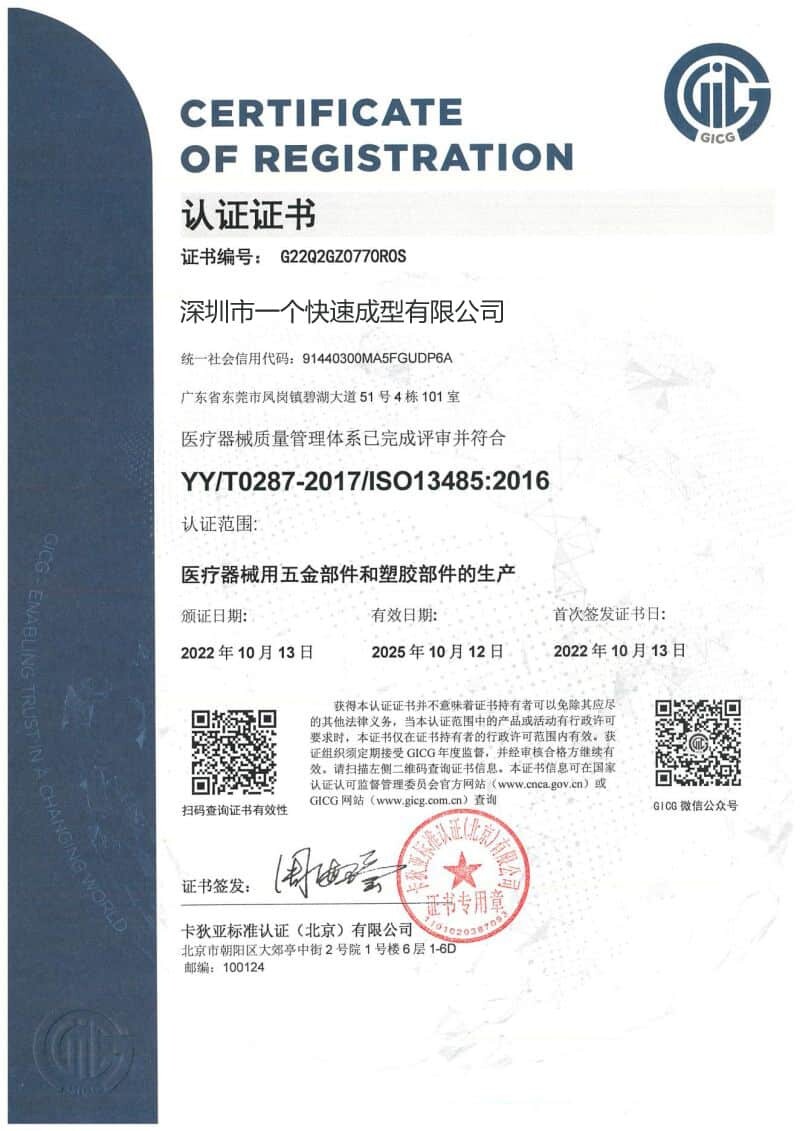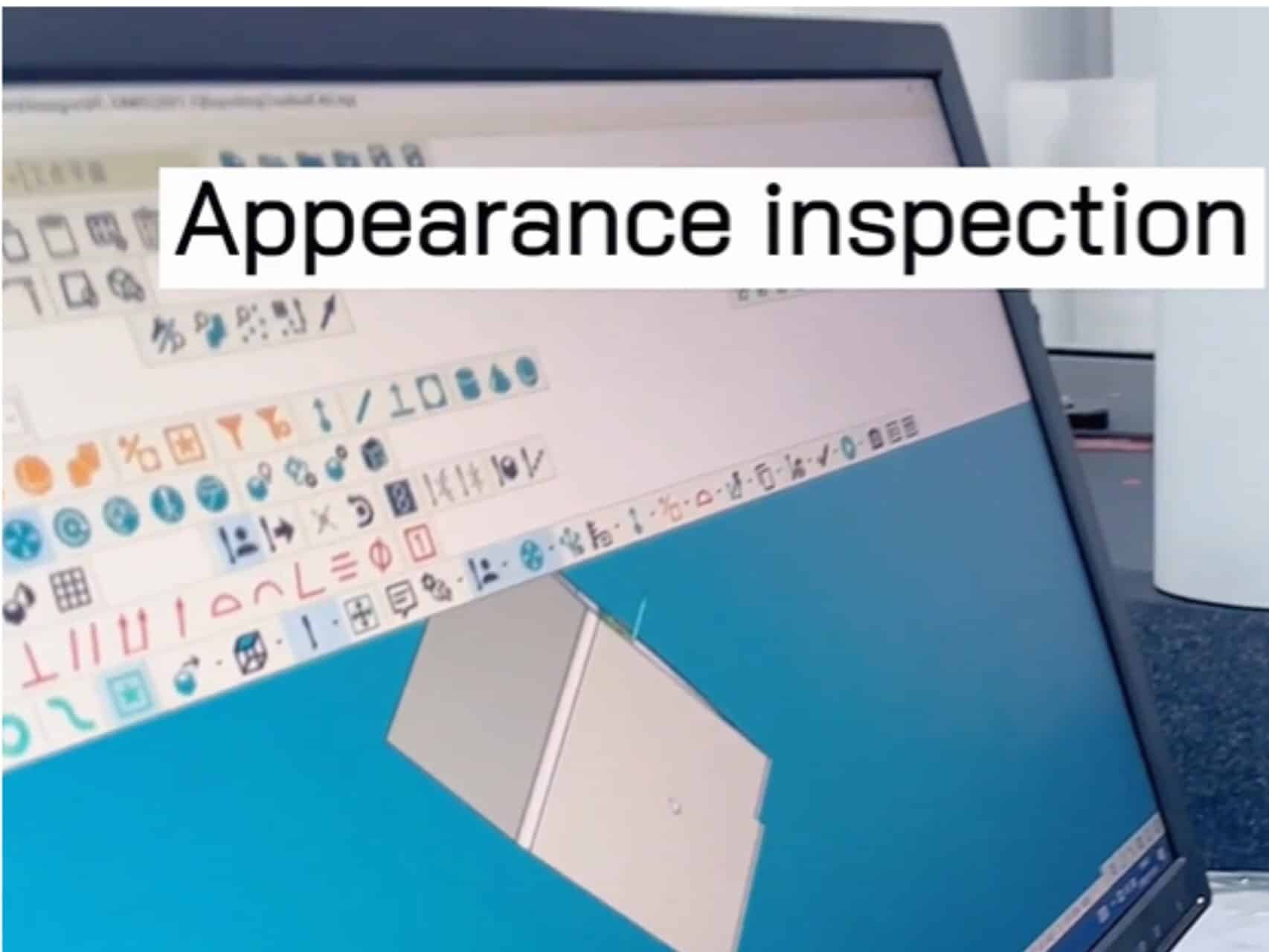 Appearance Quality Inspection
First confirm whether the custom part meets your appearance requirements, such as the color, texture and other physical attributes of the product.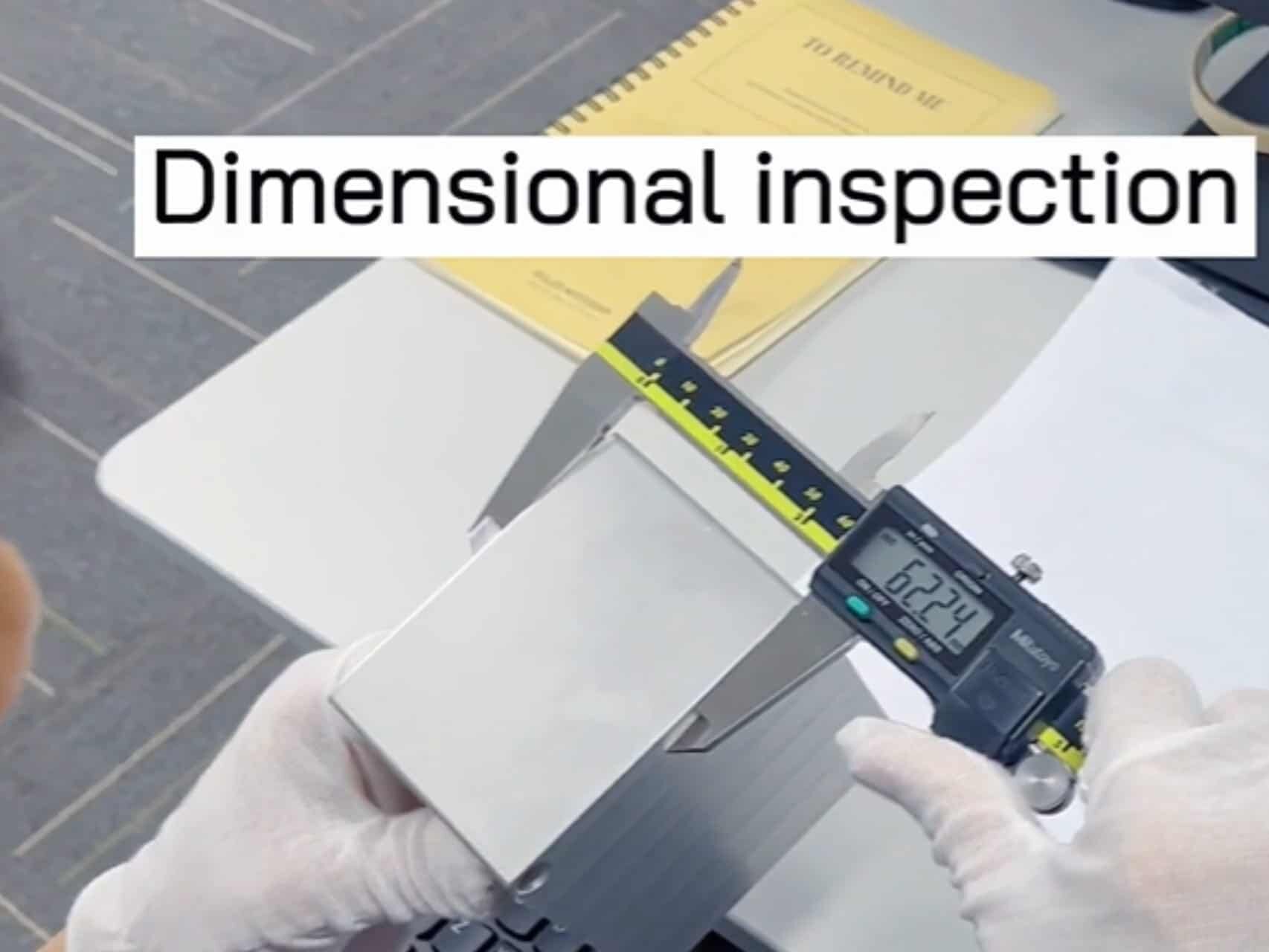 Dimensional Inspection
For complex ones, a three-coordinate measuring machine is needed to accurately measure their dimensions.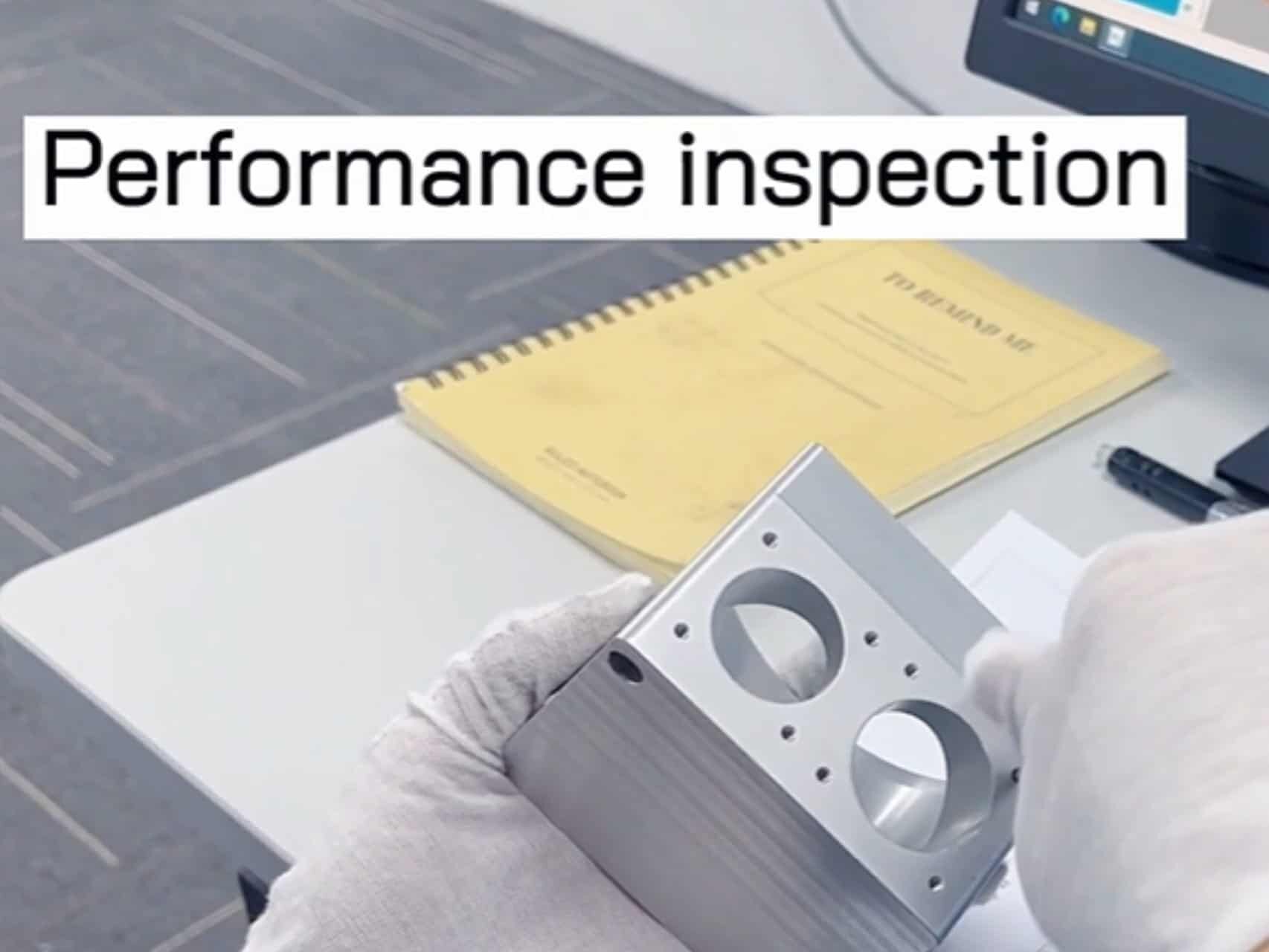 Performance Inspection
We test the function and performance of parts and, in the case of parts with threads or tapped holes, check that the assembly meets requirements.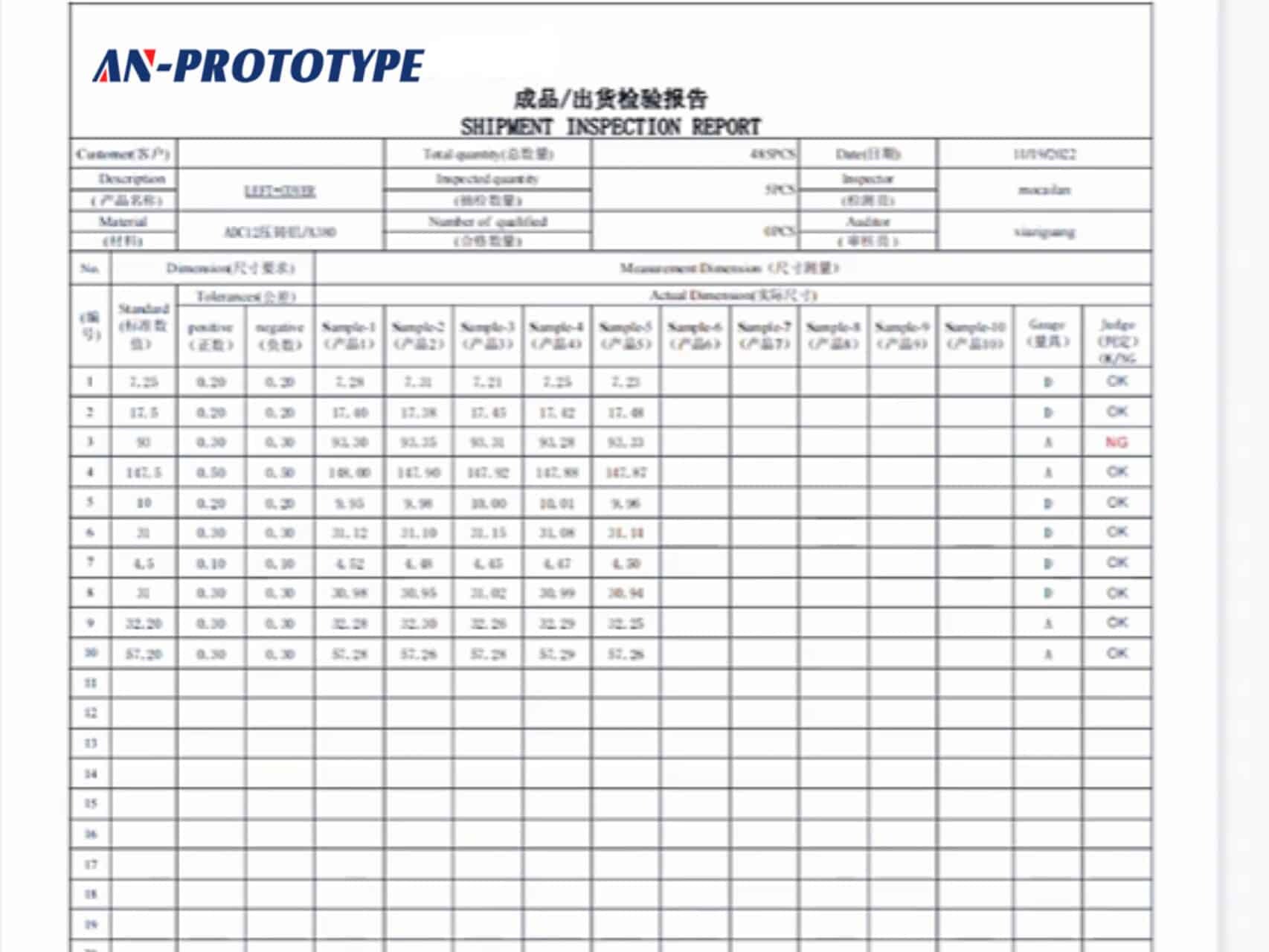 First Article Report
At the final stage of the inspection process, we provide you with a final inspection report. The report outlines all inspection instruments and results.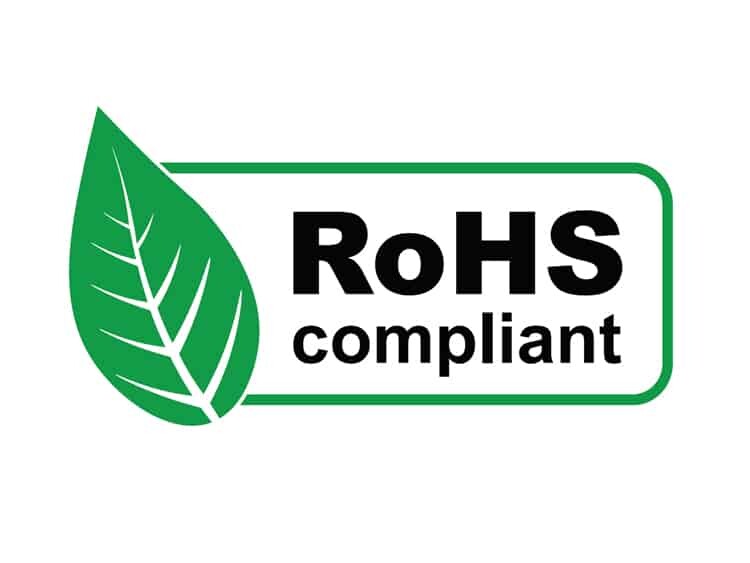 Material Certifications
We can provide RoHS reports according to customers' requirements to verify whether a specific material or product complies with RoHS indicators.
Respond to Quality Issues Quickly and Efficiently
AN-Prototype aims to provide superior prototypes and parts that meet your specific requirements. If your order does not meet your specifications, we can rework or issue a refund. If you find any quality problems within 1 month after receiving the goods, please feel free to contact our experts. Please let us know of the issue within five business days of receipt and we will resolve it within 1 to 3 business days.
After advising us of the concern, we review the design and samples to check for inconsistencies. We then fix the complaints and send replacements immediately.
Refunds are quickly processed upon confirmation of product issues, and return is processed.
"My experience working with AN-Prototype has been nothing but great. Their communication is exceptional, and Michin was always available to answer any questions I had. The finished products we receive are of the highest quality, and meet expectations. What really stands is the great service I always receive from Michin. He's always committed to ensuring we were satisfied. Overall, I would highly recommend AN-Prototype and Michin for anyone looking for a reliable and supplier.."
"Even for a complex 5 axis CNC machined part we got very good results from AN-Prototype. We did a lot of projects with AN-Prototype during the last 2 years and they always did an outstanding job – high quality (I can also recommend their rapid tooling service and anodizing), reliable, extremely fast and perfect communication. I highly appreciate working with Davide and Vivian and already recommended them to many of our partners.."
"Happy with communication that give me confidence to choose AN-Prototype. Project manager understood what I needed and offered solutions to solve my problem. The project manager is very positive for me to help overcome some frustrations I had. Delivered the prototype products as promised. Very grateful for the personalized service, and, I am already a returning customer. "