Ultra Precision Grinding Services
If your part requires a very flat surface, precision grinding is the first option to consider. Special grinding wheels are passed over the workpiece surface under computer control to provide the final surface evenness.
AN-Prototype Factory
Our Powerful Facilities
Centerless Grinding, Surface Grinding, OD & ID Grinding
AN-Prototype provides precision grinding services that exceed expectations for global customers not limited to medical, robotics, optics, molds, automobiles, aerospace, ships, agriculture and other industries, and manufactures high-quality parts in accordance with manufacturing specifications.
AN-Prototype Precision Grinding Capabilities
AN-Prototype invests in precision centerless grinding machines, cylindrical grinding machines, honing machines, profile grinding machines and surface grinding machines with the ability to meet any requirement for ID, OD, surface, profile and centerless grinding. AN-Prototype can grind a wide variety of metals, plastics and other materials, not limited to stainless steel, aluminum, tool steel, die steel, brass, copper, magnesium, platinum, tantalum and cobalt, as well as ceramics, composites, ferrite, Rubber and acrylic etc.
AN-Prototype's grinding capabilities: diameters from 0.1 mm to 300 mm, lengths from 2 mm to 1200 mm, tolerances down to ±0.001 mm (+/- 0.00005 inches), and micro-finishes down to 0.6 ra.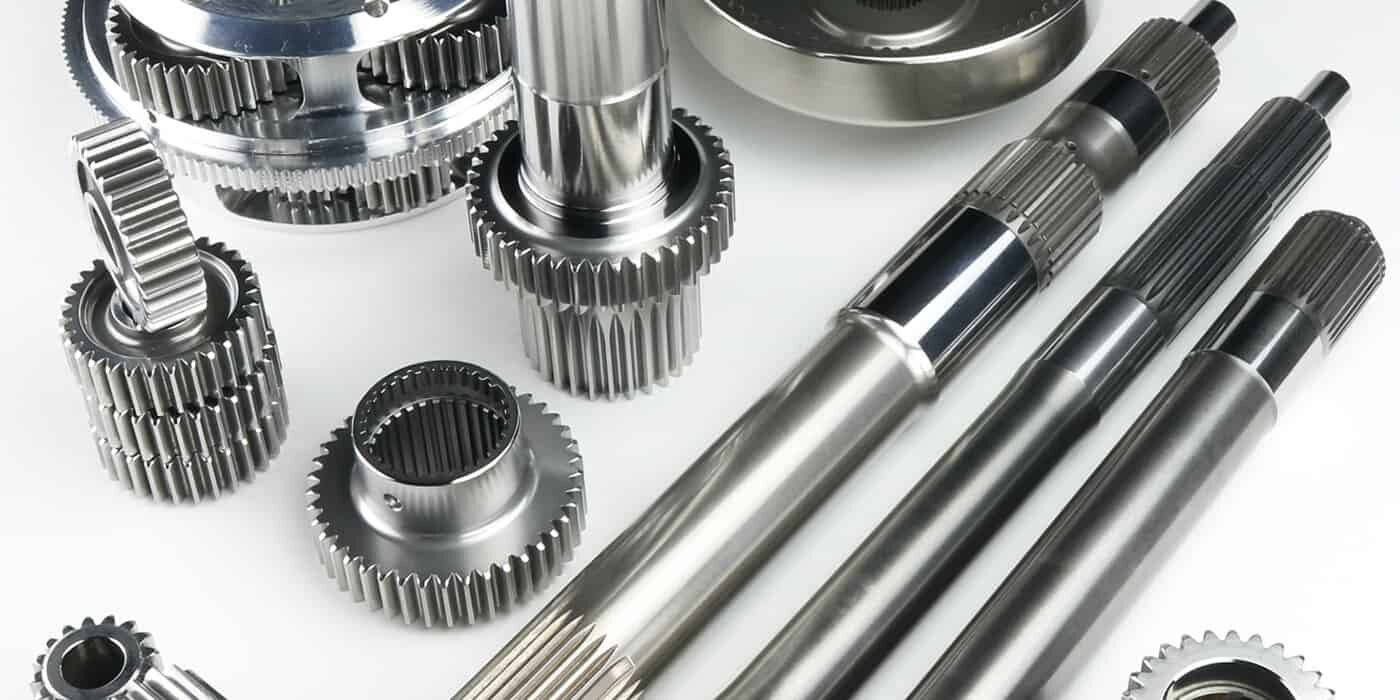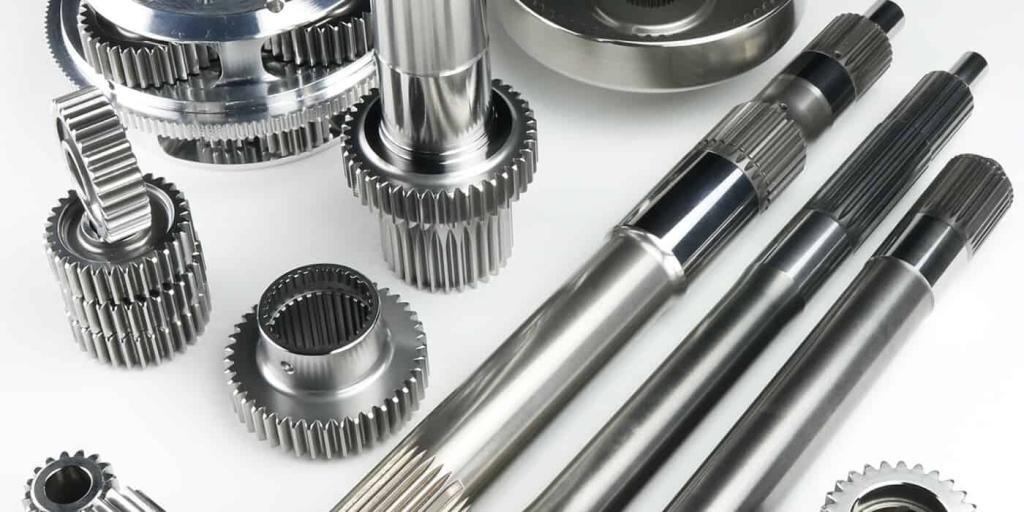 One-stop solution for precision grinding
Centerless Grinding Services (OD)
Centerless grinding is an outside diameter grinding process. AN-Prototype provides centerless grinding services for a large number of metal parts that can be ground in a short period of time. Centerless grinding is the absolute best option if you have a large number of parts and assemblies that need to be formed and ground. AN-Prototype is very good at precision grinding the outer diameter of any cylindrical part, from stainless steel to ceramic and other exotic materials. Precision grinding machines allow us to machine standard and non-standard sizes up to 60 feet in length and 10,000 pounds in weight while maintaining tolerances up to ±.0002″. With 15+ years of experience, our experienced staff can grind diameters From 1/8″ to 16″ round bar and tubing, the finished product can be customized for a number of specific end uses.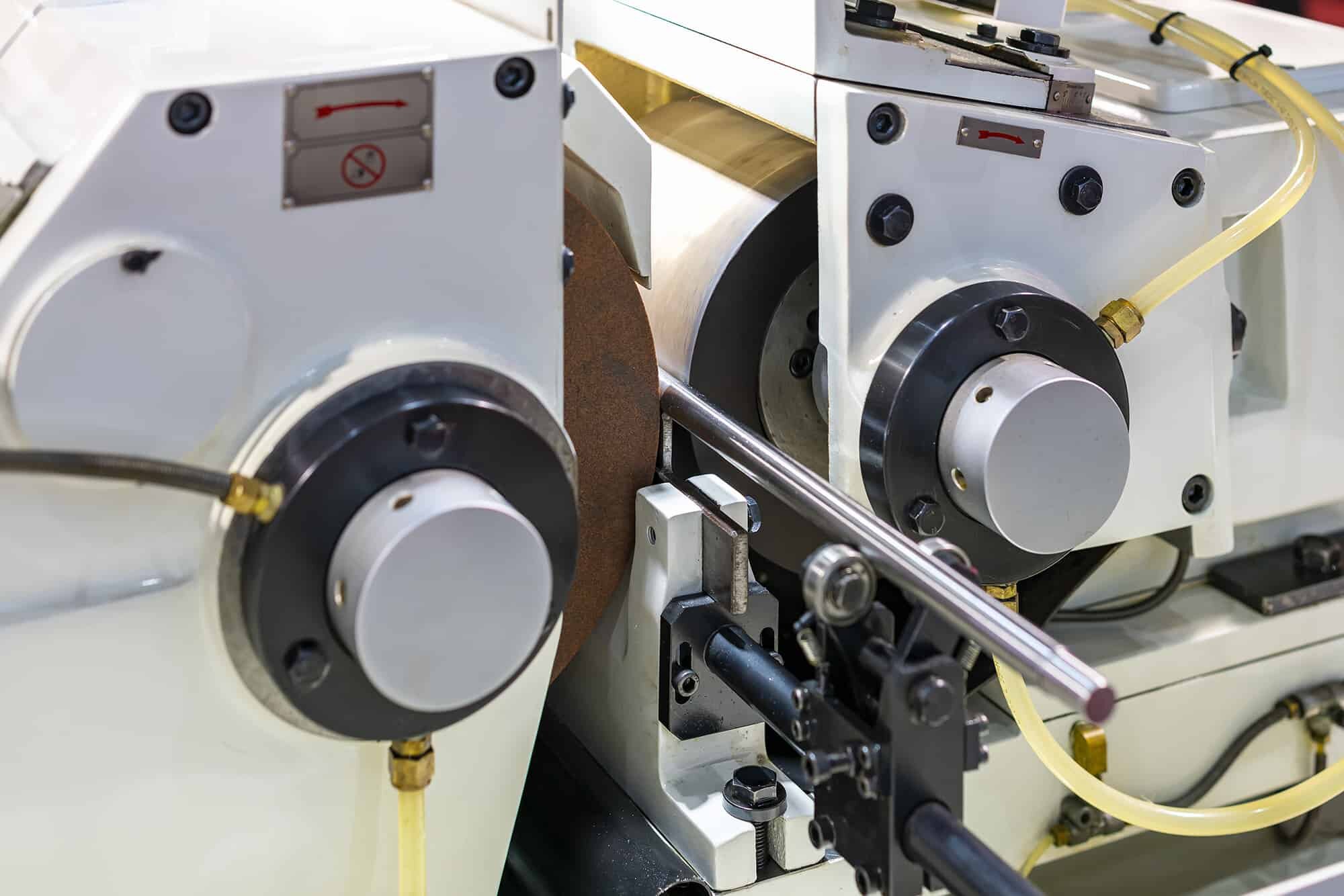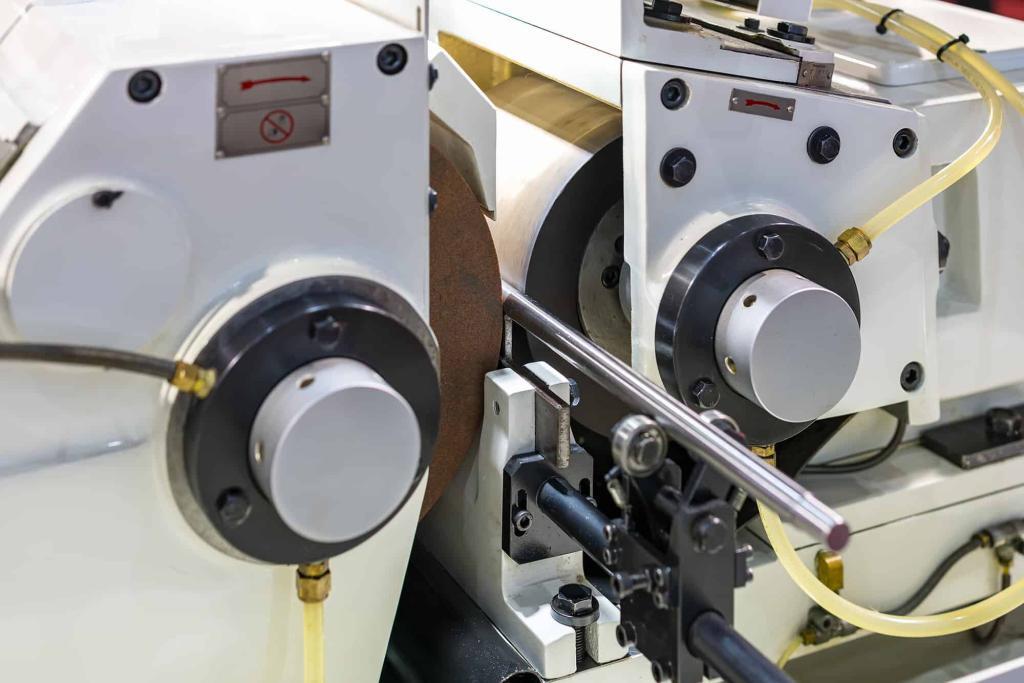 Cylindrical Grinding Services (OD & ID)
For parts with complex geometries or critical features that cannot be ground by a centerless grinding process, Cylindrical Grinding Services (OD & ID) will be an option. AN-Prototype specializes in precision cylindrical grinding, that is, the precision grinding of the inner diameter (ID) and outer diameter (OD) of cylindrical parts, and is good at machining parts with various features, such as grooves, radii, and tapers. Precision ID/OD grinding provides better part-to-part consistency than similar alternative turning processes, especially for parts with dimensional, roundness, concentricity and surface finish requirements.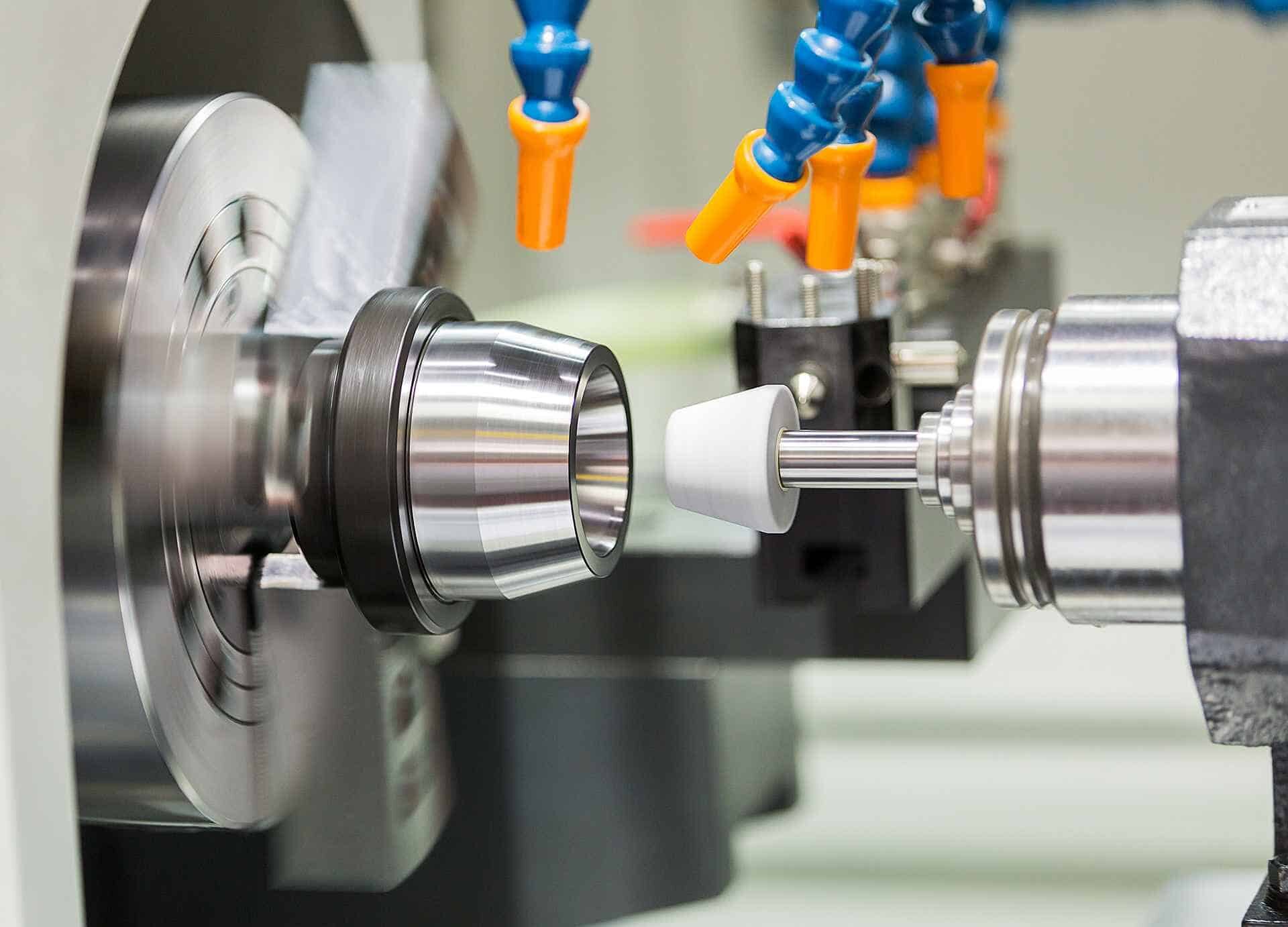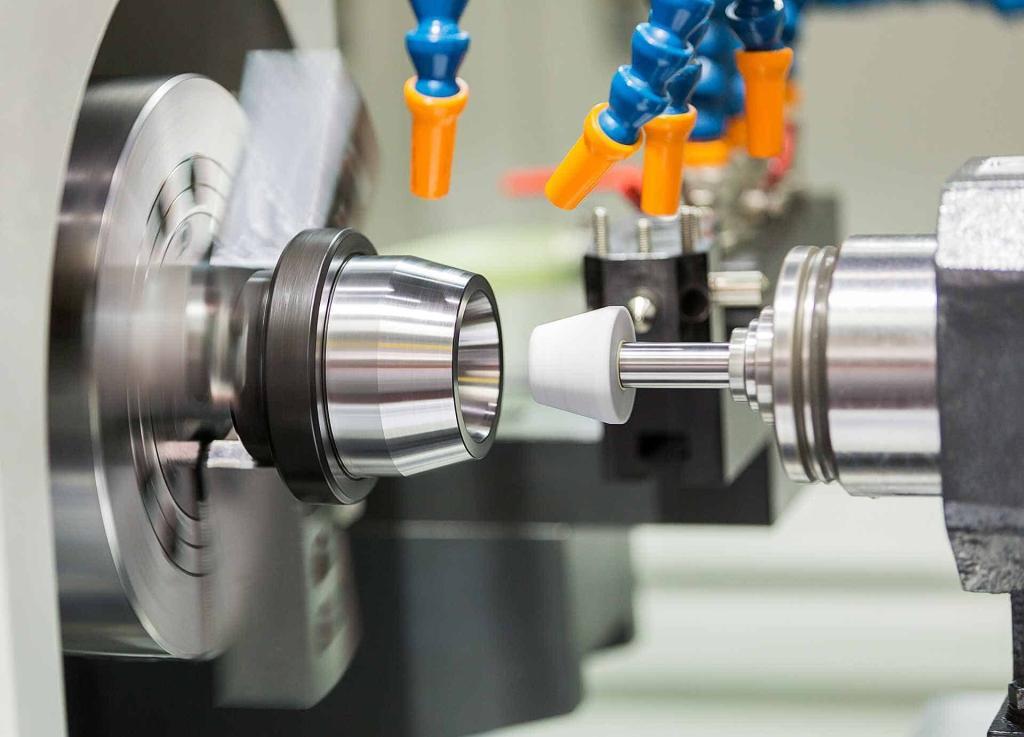 Surface Grinding Services
Our surface grinding team has the experience and knowledge to assess the most appropriate method of performing a surface grinding operation and tailor the workflow to the needs of each part. We can take on the challenge of large surface parts with tolerances of +/- 0.001mm. Surface grinding is very suitable for materials with large surfaces and reduces costs by performing surface grinding on multiple machines at the same time. We welcome the challenge of surface grinding requirements across all industries, from simple or flat grinding to the most complex parts.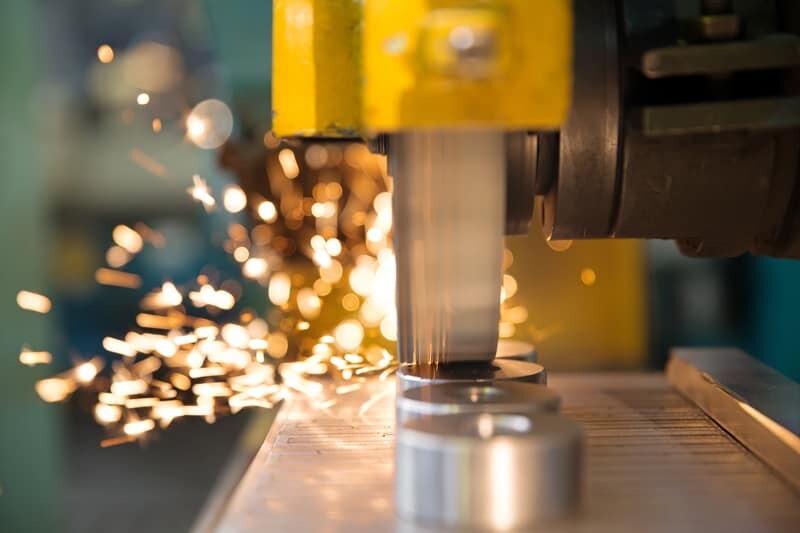 Honing is a method of manufacturing parts that require the most precise tolerances and finishes. Honing is used to meet tolerances when workpieces are assembled in high-precision systems such as internal mold cooling core pins. Honing also improves the geometry of the surface of a part and can perfect the surface finish of a pipe or hole. The honing head rotates in the hole while simultaneously moving in and out of the workpiece, removing stock and providing a high part surface finish.
AN-Prototype's honing capabilities range from large machine components to complex valves and gears to tight tolerances down to +/- 0.0005 inches (±0.001mm).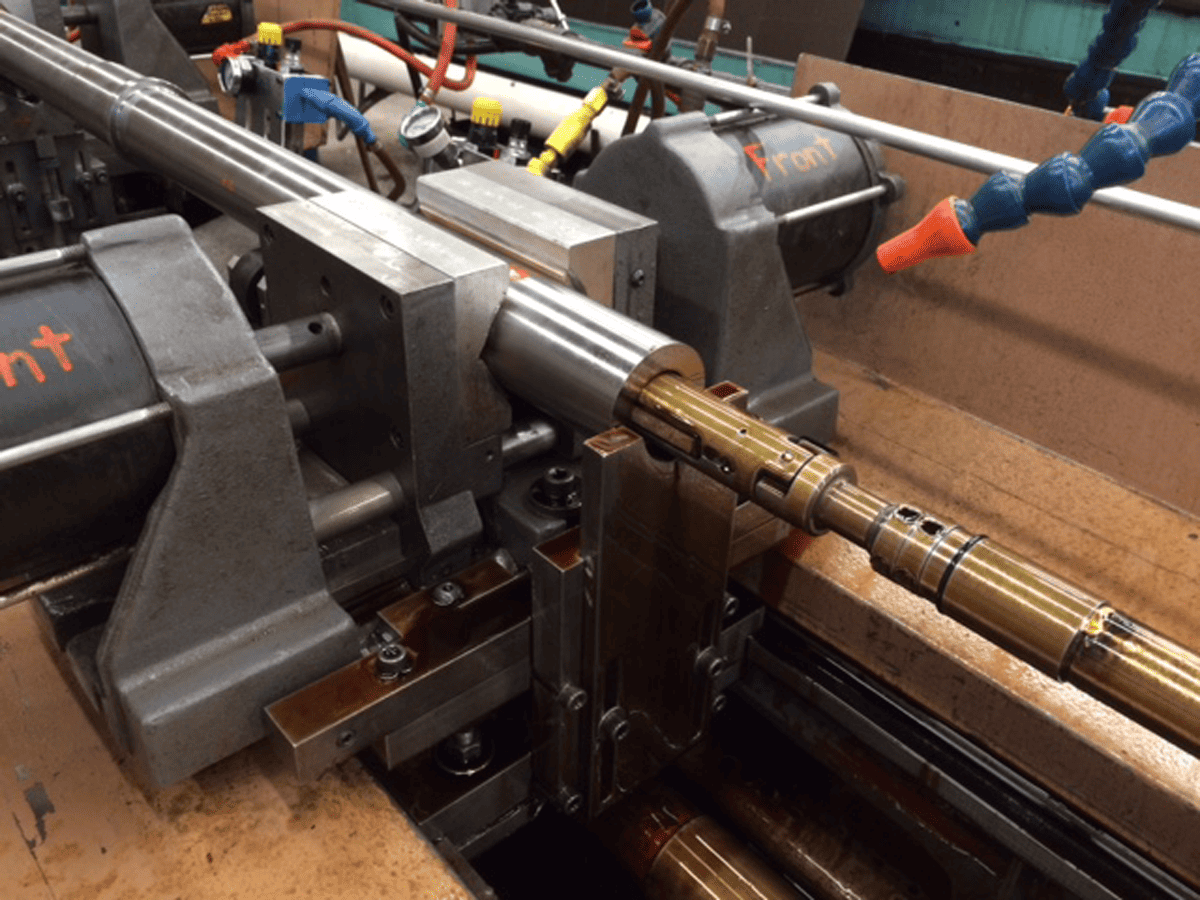 Typical Precision Grinding Materials
AN-Prototype's CNC machine shop can machine virtually any engineered material including plastics, metals, alloys, ceramics and wood, below is a list of our standard milling materials available.
Application industry of precision grinding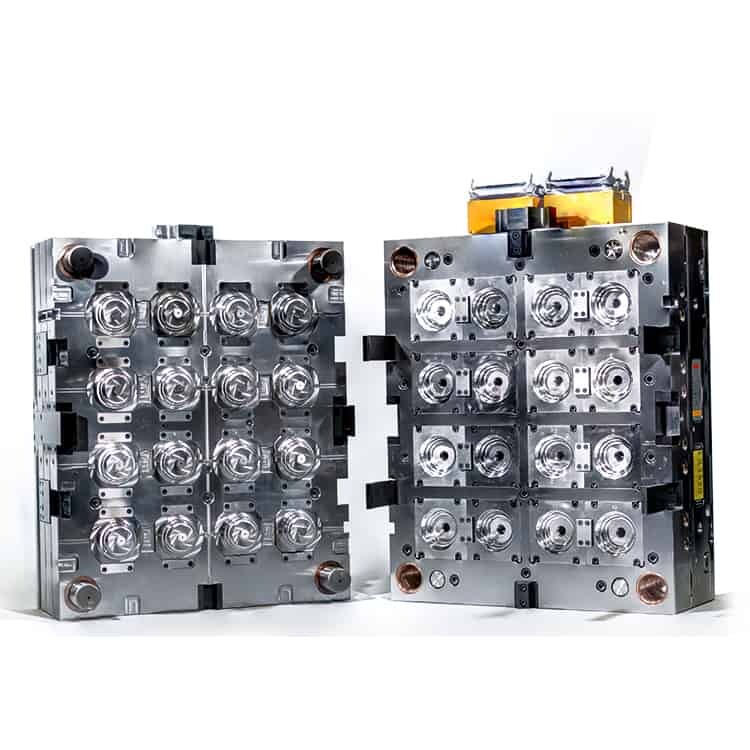 The ejector rod and core rod in the injection mold are very important, too tight or too loose will directly lead to the failure of the final product. The diameter tolerance of the core pin after precision grinding can reach ±0.001mm, so that its surface will be smoother, reduce friction, increase durability, ensure the normal operation of injection molding, and manufacture qualified injection molding products.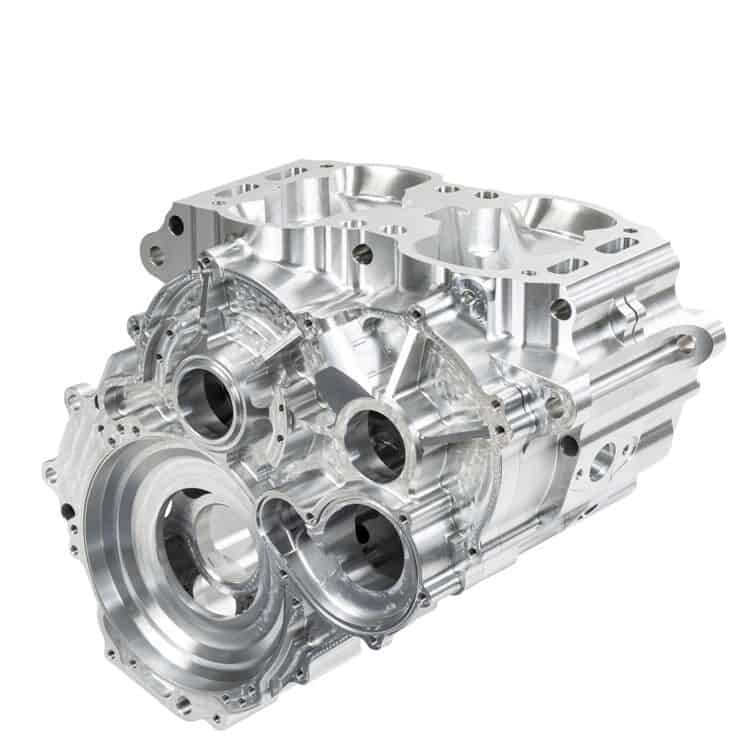 The components in a car work with each other in motion, requiring high tolerances. Even the slightest protrusion or rough surface increases risk and reduces fuel efficiency. After precision grinding, the surface of auto parts is very smooth, which can ensure coordination with other parts and reduce friction.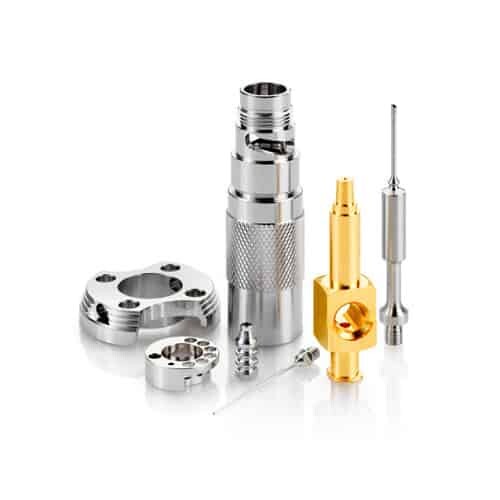 Medical equipment, surgical equipment such as drills, scalpels and dental tools, are in direct contact with the human body and must maintain high precision and accuracy on their surfaces. To ensure the exact gauge, sharpness and finish of medical devices, this requires precision grinding processes. Grinding creates smoother part surfaces, reducing the risk of friction or infection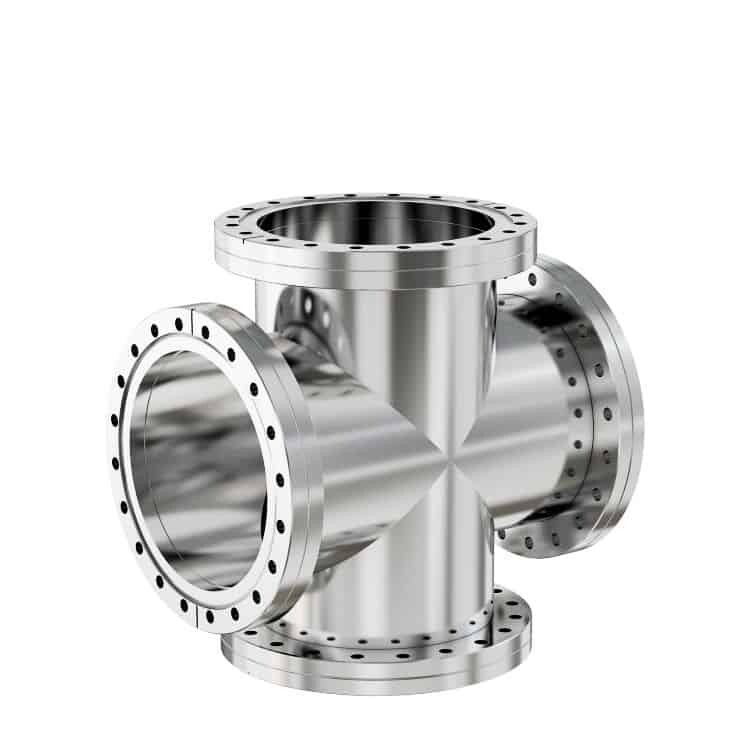 Manufacturing
Machines and tools that perform manufacturing and machining processes require maintenance, repairs and parts replacement from time to time after long periods of operation. Precision grinding is used to maintain the performance of machining and manufacturing equipment, including reconditioning existing tools or producing new tools to special specifications. New grinding technologies such as centerless grinding are also impacting the manufacturing and machining industries by reducing the cost and material waste required to achieve higher precision parts.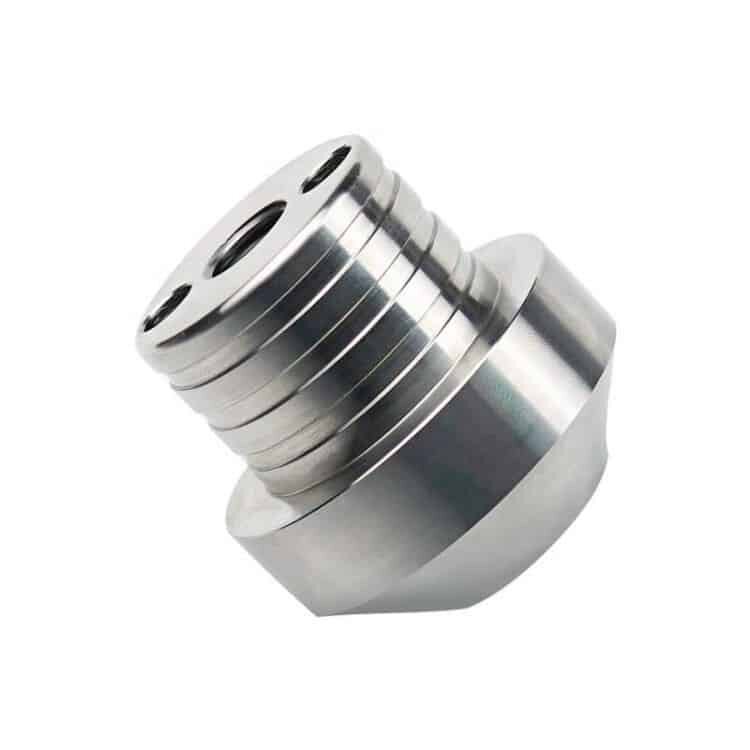 Aerospace parts are several grades higher than those of other industries, and it is the industry with the most demanding parts quality requirements. Maintaining normal operation even under extreme conditions will reduce the risk of failure or failure to zero. For example, manufactured rivets and bolts must match every detail of the original design, which requires precision grinding processes such as thread grinding. Grinding also provides precise dimensions and finishes for engines, control system parts, and hydraulic or pressurized components.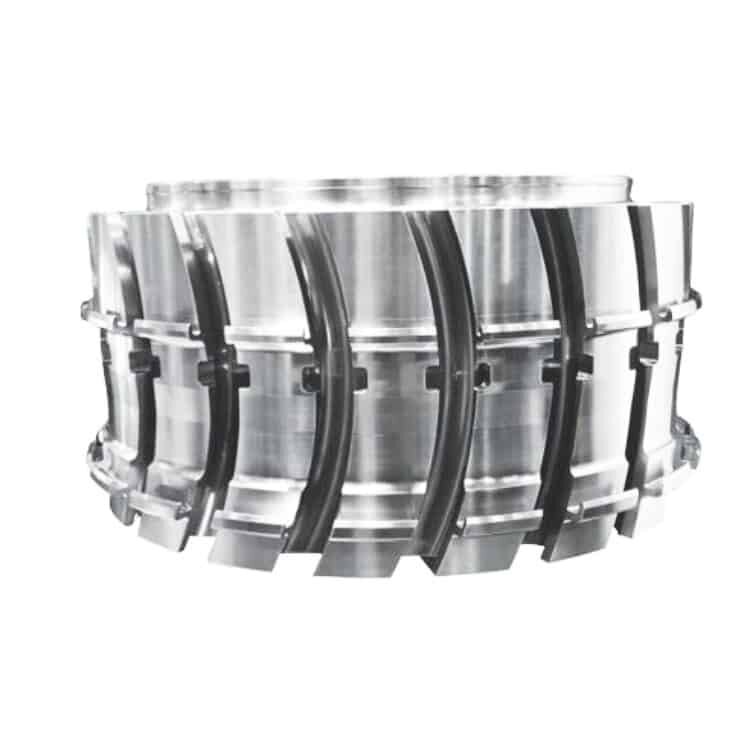 Robots are gradually replacing human labor and are used in various industries, even in some very harsh environments, which requires higher and higher requirements for parts. The parts in the robot work with each other and coordinate with each other. The precision grinding process can improve the smoothness of the surface of the part and reduce the risk of downtime.
Trusted Rapid Manufacturing Company
Why Choose AN-Prototype For Precision Grinding Service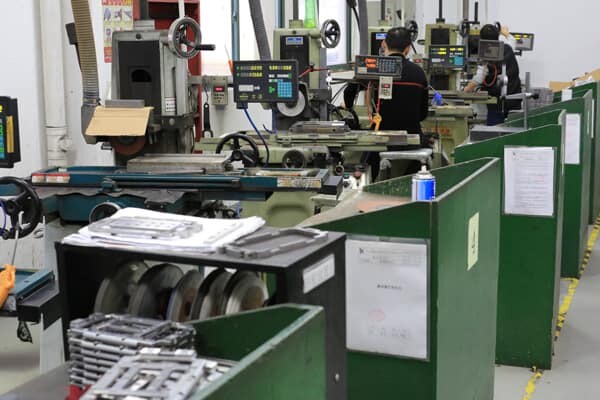 One-stop Precision Grinding Solution
AN-Prototype has a precision grinding department, providing one-stop manufacturing and grinding processing services. With many years of precision grinding manufacturing experience, not only has dozens of centerless grinding machines, cylindrical grinding machines, surface grinding machines, but also has skilled workers, which ensures that our machining workshop can support CNC turning, CNC milling, precision grinding, And adhere to your specifications, producing quality components in short order.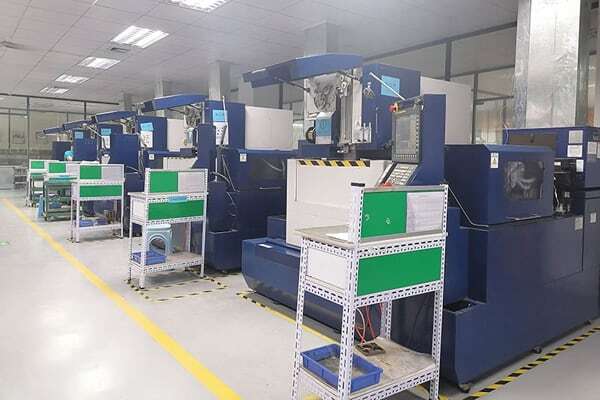 20℃ Dust-Free Grinding Workshop
When grinding your parts with tolerances as high as ±0.001 mm (+/-0.00005 in.), even small changes in the environment can affect the grinding process. A workshop that maintains a temperature of 20° Celsius is necessary, with constant humidity and temperature to ensure that all ground parts are consistent and accurately measured. AN-Prototype's precision grinding services are performed in a clean room with climate controlled facilities. After grinding is complete, our machinists measure and inspect the part using a state-of-the-art CMM inspection to ensure the part meets your exact specifications.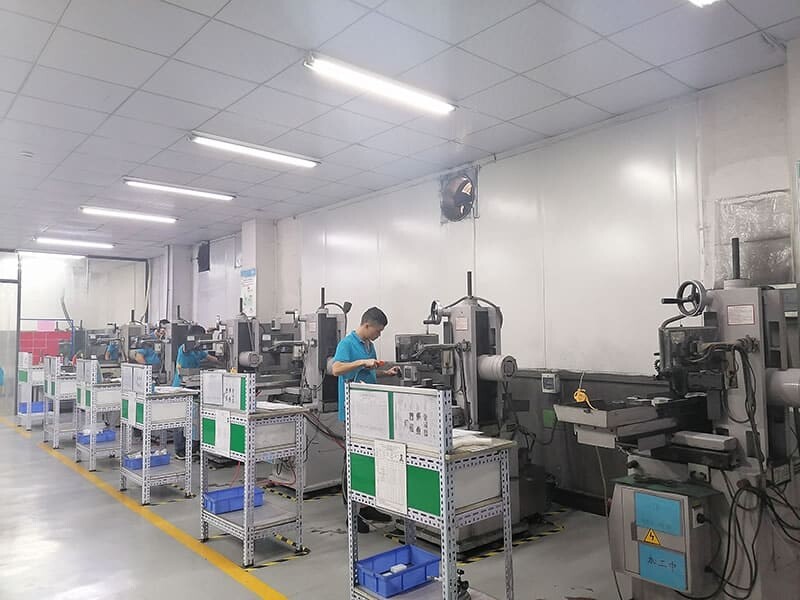 Precision grinder workshop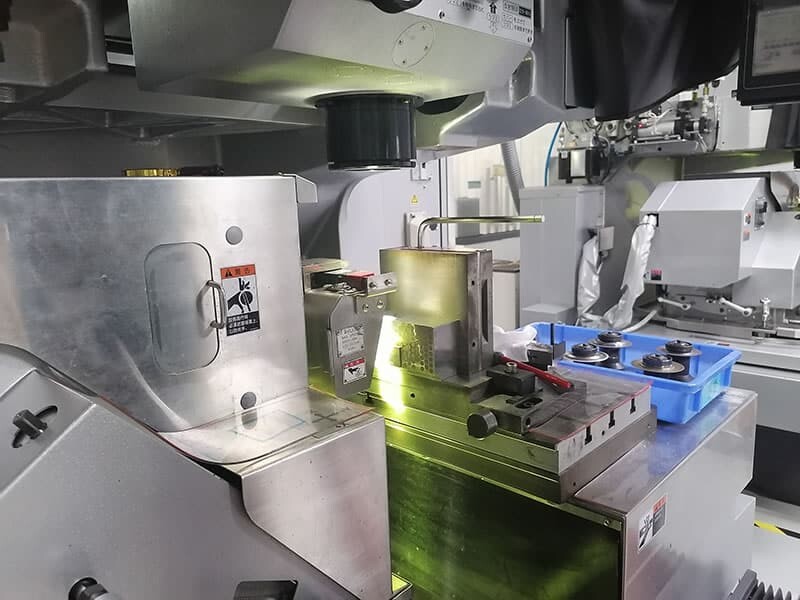 Optical Grinding Equipment
"My experience working with AN-Prototype has been nothing but great. Their communication is exceptional, and Michin was always available to answer any questions I had. The finished products we receive are of the highest quality, and meet expectations. What really stands is the great service I always receive from Michin. He's always committed to ensuring we were satisfied. Overall, I would highly recommend AN-Prototype and Michin for anyone looking for a reliable and supplier.."
"Even for a complex 5 axis CNC machined part we got very good results from AN-Prototype. We did a lot of projects with AN-Prototype during the last 2 years and they always did an outstanding job – high quality (I can also recommend their CNC machining service and anodizing), reliable, extremely fast and perfect communication. I highly appreciate working with Davide and Vivian and already recommended them to many of our partners.."
"Happy with communication that give me confidence to choose AN-Prototype. Project manager understood what I needed and offered solutions to solve my problem. The project manager is very positive for me to help overcome some frustrations I had. Delivered the prototype products as promised. Very grateful for the personalized service, and, I am already a returning customer. "