High-quality surface finishing services can both improve the aesthetics and function of a part so that you can bring the prototype or part of your dreams to life.
AN-Prototype Factory
Our Powerful Facilities
Surface Finishing Services for Custom Parts
Whether metal or plastic, from one-off prototypes to full-scale mass production, whether CNC machining, polyurethane casting, injection molding or 3D printed parts, custom parts must undergo a rigorous surface treatment process in order to obtain the exact look of the end product, The process describes the final steps required before the product actually becomes a reality. Alter the surface of custom parts using different techniques to improve appearance and performance. These include corrosion resistance, discoloration resistance, chemical resistance, abrasion resistance, hardness, changing electrical conductivity, and deburring or applying specific colors to parts. 
AN-Prototype's finishing services are outstanding as our team are experts in plastic, composite and metal surface finishing. Furthermore, we have state-of-the-art machines and in-house facilities to turn your ideas into reality. AN-Prototype provides integrated parts finishing services to meet your diverse needs, and try our best to ensure the color, texture, gloss and surface finish of the parts and exceed your expectations. Please contact us to learn more about how we can assist you with the part finishing process described below.
AN-Prototype's finishing services include hand machining, sanding, sandblasting, polishing, painting and printing, laser etching, anodizing, black anodizing, powder coating, metal plating, vacuum metallization, chromating, chemical surface treatments , passivation, heat treatment, etc.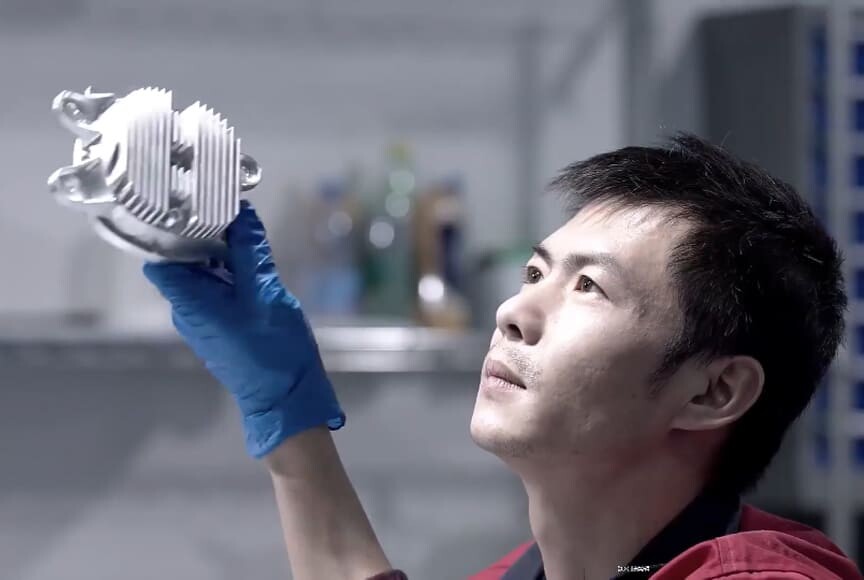 Our Portfolio of Surface Preparation Services
With long-term experience and professional engineering team, AN-Prototype provides professional finishing service for customized parts according to customer's requirements and following processing compliance. For different materials, different part functions, or different industrial fields, we can provide customers with the correct surface treatment solutions and feasible finishing services to ensure that R&D and project direction develop in the right direction.
Smooth Sanding can remove processing traces, burrs, machining lines, sticky marks, etc. on the surface of parts. Part flatness, roughness will be improved resulting in a smooth, uniform looking surface.
Polishing is used to mirror-finish common plastic, metal parts, and clear acrylic and polycarbonate parts to achieve a precisely uniform flat surface and professional-grade gloss, or to enhance the optical clarity of clear parts.
Use 600# sandpaper to polish the surface finish to Ra 0.8μm;
Use 1000 mesh sandpaper to polish the surface finish to Ra 0.4μm;
Mirror polished and clear polished surface finish is Ra 0.1-0.05 μm.
CNC machined parts will be left with marks along the cutting toolpath. Machining finish refers to a smooth natural surface processed by a machine, without polishing and grinding, only a small amount of manual deburring is required, and the parts can be completed and delivered quickly.
Standard machining surface roughness Ra 3.2-1.6μm;
Smooth surface roughness Ra 1.6-0.8μm;
Superfinishing surface roughness Ra 0.8-0.2μm.
Finishing adds to the production cost of a part because additional processing steps and stricter quality control are required.
From deburring to gluing, filling, modification, adding inserts, prefabrication, measuring and assembling, our manual experts focus on every engineering detail and design specification. All post-processing is done in-house, but our team can also complete and assemble as required using customer-supplied components, including mating and assembly parts. Often, this reveals engineering hurdles that were not evident in the CAD design. We will help overcome these challenges, provide solutions and complete projects.
Sandblasting adds an even matte finish to machined parts, removing tool and sandpaper marks. It is the process of forcing a stream of abrasives against a surface under high pressure to roughen a smooth surface or remove surface contaminants. The size of the air pressure and the size of the glass beads are the main process parameters.
Glass beads come in different sizes from #80 to #220.
We use the Pantone matching system and the RAL classic system to match custom colors or paint samples. We can also do two-color or multi-color painting for a more intricate look that looks like a 2K injection molded part.
We can offer different paint finishes including matt, flat, semi-gloss, gloss or satin. We can also simulate specific Mold-Tech textures or soft touch for a textured or overmolded feel similar to injection molded parts.
UV coatings resist ultraviolet radiation and protect the underlying material for enhanced durability and resistance to abrasion or scratches. For EMI, coatings are used to shield or contain electronic equipment from magnetic fields or interference.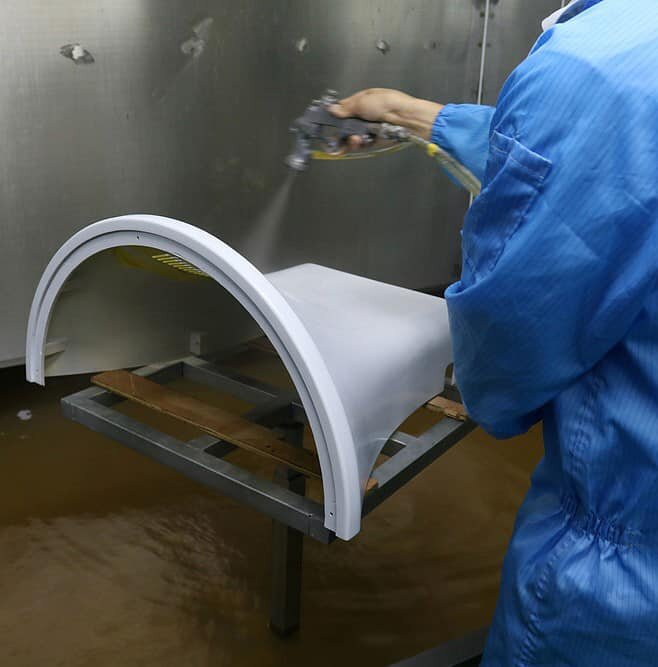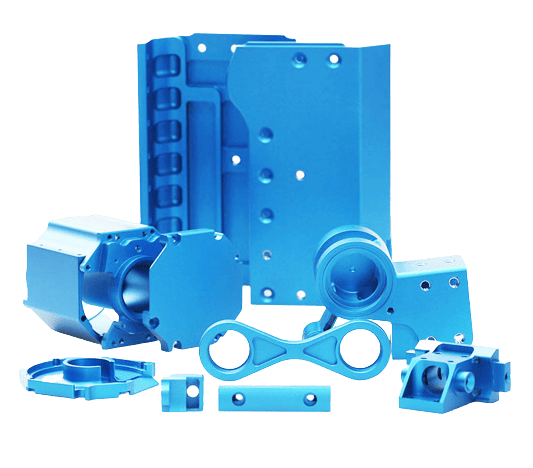 Anodizing contributes to the corrosion resistance of aluminum parts, increases surface hardness, and improves wear resistance. The process is both functional and aesthetic. There are two main types of anodizing:
Type II anodizing is primarily used to produce parts with a uniform, aesthetically pleasing surface and offers good corrosion resistance with limited wear resistance and is available in a variety of color dye options. Typical coating thickness: black 12-18μm, transparent 8-12μm, color 4-8μm.
Type III anodizing, also known as hard anodizing, has excellent corrosion and abrasion resistance and is suitable for functional applications, but is more limited in color, usually only clear or black. Typical thickness is 30-125μm.
Vacuum metallization is a form of physical vapor deposition (PVD), the process of bonding metals to non-metallic substrates by evaporation. Layer thicknesses are typically a few micrometers and various surface treatments are possible. The metal most commonly used in vacuum metallization is aluminum for a number of reasons, including cost, thermodynamics, and reflective properties.
Electroplating is a metal surface treatment that involves applying a very thin layer of another metal or metal alloy to a metal part to prevent corrosion and oxidation of the underlying part, or to alter its appearance. Tin, nickel, zinc (galvanized) and chromium are common plating metals.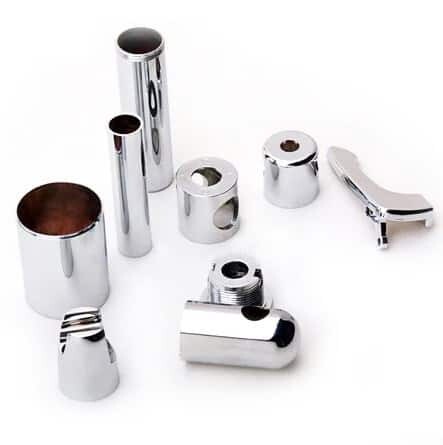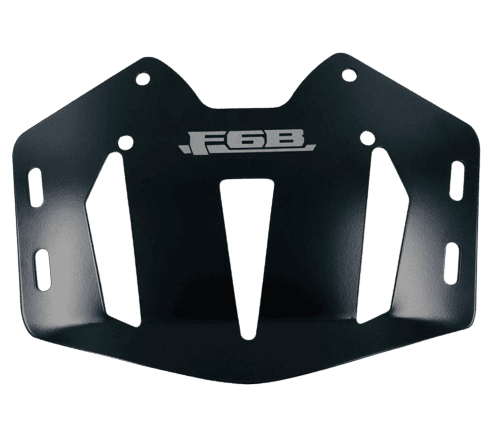 Powder coating adds a thin layer of protective polymer to the surface of a part. It uses the phenomenon of corona discharge to cause the powder coating to adhere to the workpiece, resulting in a strong, wear-resistant finish. Typical thicknesses vary from approximately 50 μm to 150 μm.
Powder coating adds a thin layer of protective polymer to the surface of a part. It uses the phenomenon of corona discharge to cause the powder coating to adhere to the workpiece, resulting in a strong, wear-resistant finish. Typical thicknesses vary from approximately 50 μm to 150 μm.
Black Oxide is a conversion coating similar to Alodine used on steel and stainless steel. Mainly used for appearance and mild corrosion resistance, can achieve smooth or matte effect.
Gallery of Parts With Cosmetic Surface Finish
"My experience working with AN-Prototype has been nothing but great. Their communication is exceptional, and Michin was always available to answer any questions I had. The finished products we receive are of the highest quality, and meet expectations. What really stands is the great service I always receive from Michin. He's always committed to ensuring we were satisfied. Overall, I would highly recommend AN-Prototype and Michin for anyone looking for a reliable and supplier.."
"Even for a complex 5 axis CNC machined part we got very good results from AN-Prototype. We did a lot of projects with AN-Prototype during the last 2 years and they always did an outstanding job – high quality (I can also recommend their rapid tooling service and anodizing), reliable, extremely fast and perfect communication. I highly appreciate working with Davide and Vivian and already recommended them to many of our partners.."
"Happy with communication that give me confidence to choose AN-Prototype. Project manager understood what I needed and offered solutions to solve my problem. The project manager is very positive for me to help overcome some frustrations I had. Delivered the prototype products as promised. Very grateful for the personalized service, and, I am already a returning customer. "