Our Swiss CNC machining services are perfect for machining large volumes of small, complex cylindrical parts with tight tolerances. Our expertise in CNC programming allows us to quickly set up production equipment to run your turned parts.
AN-Prototype Factory
Our Powerful Facilities
Precision CNC Swiss Machining for All Your Manufacturing Needs
Swiss CNC machining services can rapid manufacture small, complex parts in high volumes for many industries, mainly automotive, medical, defense and electronics related industries. Parts produced by this type of processing are widely used in medical devices, optical devices, firing pins, shafts, clocks and watches, connecting parts for electronic devices, and the aerospace industry, among others.
Advantages of CNC Swiss Machining
The word "Swiss" in CNC machining represents a kind of machine, and it also represents a part with small size and high precision. Originally developed for the production of watch parts, CNC Swiss machining was later designed for miniature parts, specializing in the production of slender parts. CNC Swiss machines have a sliding headstock with guide bushes that provide fixed support for the workpiece while machining the part. This design enables Swiss CNC machines to maintain tight tolerances, making parts that are very long relative to their diameter, with tolerances as tight as ±.0005″.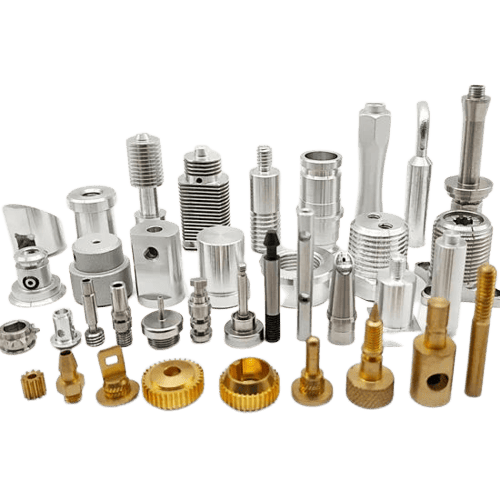 Additionally, Swiss CNC machines are designed to operate at high speeds, allowing parts to be produced quickly and efficiently. Swiss CNC machines are equipped with a variety of tools that allow multiple operations to be done in one setup, reducing setup time and increasing efficiency. The end result is a high-quality part that is durable and reliable.
Key Differences Between Traditional CNC Turning and Swiss Machining
The main difference between traditional CNC turning and Swiss machining is that a Swiss machine has a movable headstock that allows the workpiece to rotate and move along the Z axis, whereas with a conventional lathe the workpiece remains stationary.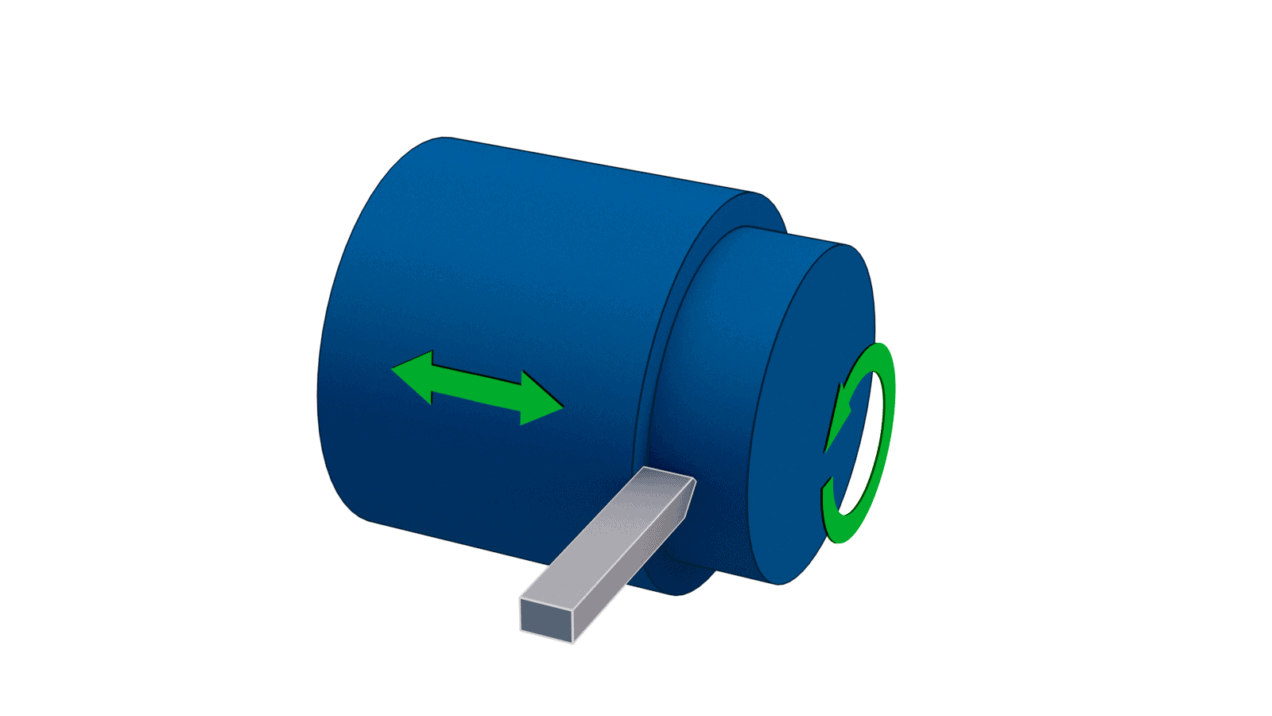 Swiss CNC Machining
In addition, traditional CNC lathes usually have two, three or four axes, but Swiss machines often have five, seven or more axes, allowing operators to quickly machine the most complex parts. Fast makers can often do the job with a single swiss machine and fewer setups, rather than multiple operations on multiple machines or with multiple setups. It's also worth noting that many Swiss machine tools can perform multiple machining operations simultaneously, whereas traditional lathes typically complete one operation before moving on to the next, helping to further speed up production.
By using Swiss machines, machinists can reduce secondary operations and tool changes, lower labor costs and improve turnaround time, all without sacrificing part quality. Because the bar stock is firmly supported, tolerances are tight and complex parts with thin walls or delicate features can be manufactured repeatedly.
Trusted Rapid Manufacturing Company
Why Choose AN-Prototype For Swiss CNC Machining Service
We pride ourselves on being a one-stop shop for all your precision Swiss machined parts needs. For this reason, we have a wide range of Swiss-type lathes for all your small-diameter products. Our state-of-the-art Swiss machines allow us to turn a wide variety of metals while meeting tight tolerances down to ±.0005″.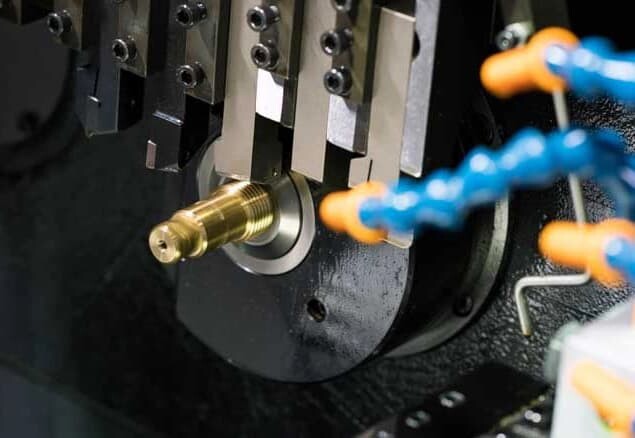 Fast Turnaround Swiss CNC Machining
Manufacturing in small batches from a few hundred to hundreds of thousands of pieces, Swiss CNC machining enables designers to manufacture complex components on a single machine, which can cover multiple processes including milling, threading, drilling, boring, turning and other customized requirements. A single machine can perform multiple operations simultaneously in less time, while giving designers more control over the production of complex parts.
AN-Prototype is equipped with some groundbreaking Swiss CNC machining machines that reduce machining cycle time for each project. With shorter cycle times for Swiss CNC machining operations, our experts can focus more on making the perfect part. By working with us, lead times for Swiss machined components are significantly reduced.
Manufacture of precision Swiss parts
AN-Prototype's professional machinists have many years of experience in accurately handling Swiss CNC machining projects with complex requirements. AN-Prototype uses state-of-the-art Swiss CNC machining technology to manufacture complex parts with beautiful designs. Our Swiss machining team is able to deliver metal or plastic parts with deep cuts, thin walls and tiny dimensions.
Swiss CNC machining is capable of producing complex stainless steel parts from 0.030″ to 2″ in diameter. This allows designers to meet the unique specifications of the most demanding applications. Other metals such as Inconel, titanium, nickel and nickel-based alloys can also be used to produce parts that require tight tolerances of concentricity within 0.0001 inch to ±0.0005 inch. Swiss machining enables the micromachining of tiny components with higher precision, smaller, lighter and faster speeds. All this makes the Swiss machine tool capable of performing more complex machining operations than any other type of CNC machining system.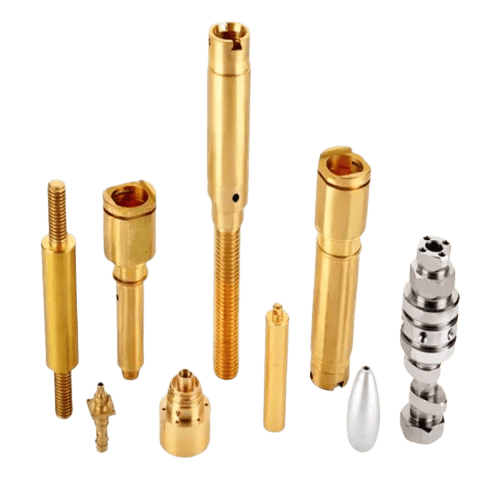 Application of CNC Swiss Machining
Originally used to manufacture tiny and intricate parts used in watches, Swiss machining has followed the trend and is now being used to manufacture long, small or slender turned components in various industries. Swiss machining is popular for its speed, precision and relatively low cost.
Defense Industry. The high precision of Swiss machining makes it an ideal manufacturing technique for the defense sector, where parts in military weapons often require small, complex geometries with tighter tolerances. For example, it is suitable for the manufacture of complex geometries used in the manufacture of helicopters, missiles, ships and tanks.
Medical Instruments. Swiss machining is also heavily used in the medical industry. Common medical Swiss machined parts include hinges, anchors, electrodes and tabs used in surgery, drug delivery and more.
Aerospace Industry. Swiss machining can produce the extremely high-precision components required to meet the stringent demands of this industry. Such as engines, wings, wheels, cockpit controls, etc.
Auto Industry. Swiss machining's ability to produce high-quality precision parts has made it a popular manufacturing process in the automotive industry. Swiss machines to manufacture bushings, shafts, brake systems and suspension components, among others.
Consumer Electronics Products.Swiss lathes are used for consumer electronics components that require tight tolerances, precision, higher quality, smooth surfaces. Such as lens housings, connectors and connectors. Additionally, it is suitable for semiconductor-based devices such as electronic panels, controllers, interfaces, printed circuit boards, and controllers.
Everything You Need to Know About Swiss CNC Machining Materials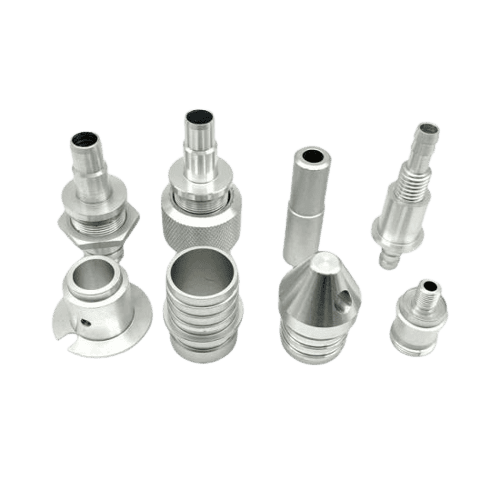 Aluminum
Aluminum is ideal for CNC machining in Switzerland due to its excellent mechanical properties, electrical conductivity, excellent corrosion resistance and high strength. Highly detailed aluminum components are widely used in the automotive, medical, aerospace and electrical industries.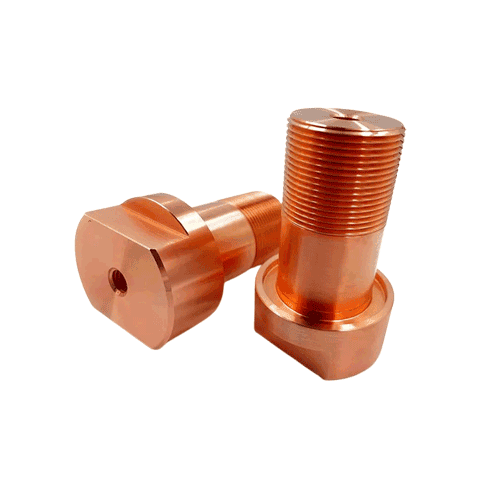 Copper
Copper has excellent electrical and thermal conductivity as well as high corrosion resistance and toughness, and is widely used in the automotive, aerospace, power and medical industries. Copper is quite soft and can be easily fused with other metals to form alloys with special properties. Copper is a relatively economical metal suitable for most electrical applications.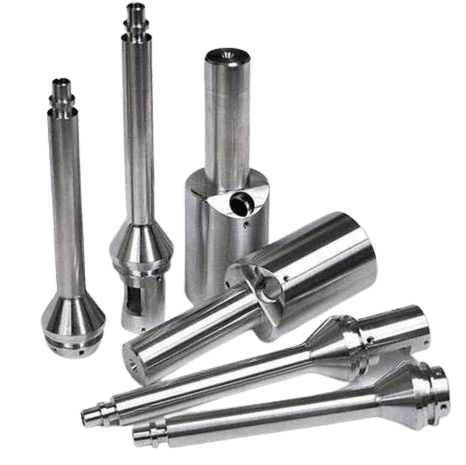 Stainless Steel
AN-Prototype's professional machinists fully understand the unique properties of stainless steel and its advantages for Swiss machined parts. Stainless steel parts processed by Swiss CNC have high strength, longer durability and aesthetics, and are widely used in automotive, aerospace, military and medical industries.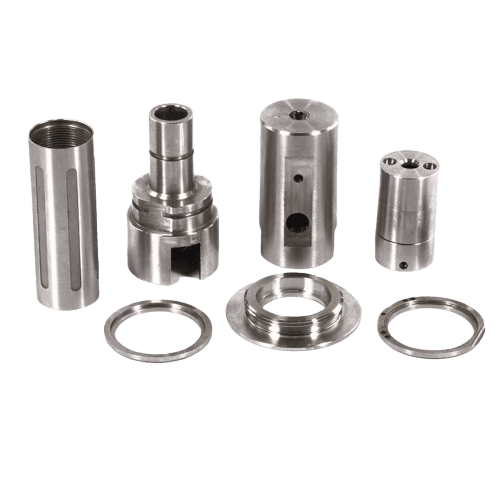 Mild Steel
Mild steels are more flexible and ductile than other alloy steels due to their lower carbon content. CNC Swiss machined mild steel parts offer structural flexibility and are commonly used in industries such as automotive, electrical and construction.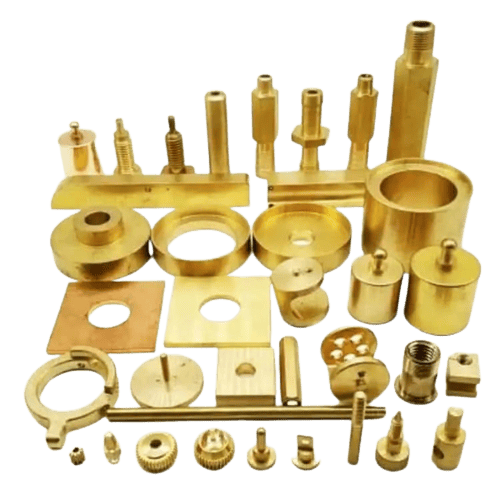 Brass
Swiss CNC machined brass parts for high tolerance and rigidity. Brass is a cost-effective, durable and strong material for Swiss CNC machining applications. AN-Prototype has been providing brass CNC machining services for the manufacture of pipe fittings, musical instruments and medical tools.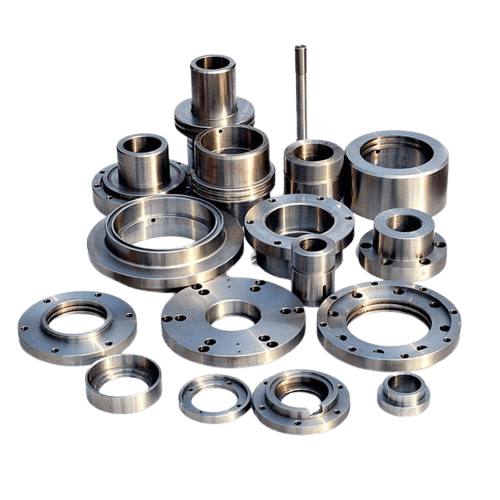 Alloy Steel
Compared with Mild Steel, alloy steel contains various elements such as nickel, chromium, silicon and molybdenum, which determine its extra strength, hardness and wear resistance, which can achieve high-quality Swiss CNC machining. Light eggs are used in medical, home and construction industries.
Design Tips for CNC Swiss Machining
CNC Swiss machining is not the same as traditional CNC machining, but there are still many best practices that should be kept in mind when designing a part to minimize machining time and cost. For example, make sure you remember:
Ensure drawings are accurate and clear: You need to have clear and precise drawings to ensure operators can understand and machine your parts quickly and correctly. Includes information on dimensions, tolerances, and materials and finishes.
Design standard-sized holes: Very small or deeper holes make machining more difficult and expensive, so it is best to use standard-sized holes whenever possible.
Avoid sharp corners: Whether you use a conventional CNC lathe or a Swiss machine, your drills will be round, which means producing sharp interior corners will be very difficult. While it is possible to obtain sharp interior corners using methods such as electrical discharge machining, this can be expensive and time-consuming. Therefore, it is always best to design parts with rounded corners, as the drill will automatically leave inside corner radii. To avoid chatter and premature tool wear, make sure your nose radius is slightly larger than a common trade size for tool diameter, such as 3 mm or ⅛ inch.
Design only with necessary tolerances: Including unnecessarily tight tolerances increases machining time and overall part cost, so it's best to assign tight tolerances only to areas that really matter.
Pay attention to wall thickness: While it is possible to machine thinner walls with a Swiss machine, it is best to avoid designing parts with thin walls, as they can cause chatter, resulting in less accurate parts and lower surface quality. With plastic parts, thin walls can also cause warping and softening.
"My experience working with AN-Prototype has been nothing but great. Their communication is exceptional, and Michin was always available to answer any questions I had. The finished products we receive are of the highest quality, and meet expectations. What really stands is the great service I always receive from Michin. He's always committed to ensuring we were satisfied. Overall, I would highly recommend AN-Prototype and Michin for anyone looking for a reliable and supplier.."
"Even for a complex 5 axis CNC machined part we got very good results from AN-Prototype. We did a lot of projects with AN-Prototype during the last 2 years and they always did an outstanding job – high quality (I can also recommend their CNC machining service and anodizing), reliable, extremely fast and perfect communication. I highly appreciate working with Davide and Vivian and already recommended them to many of our partners.."
"My experience with AN-Prototype has been nothing but exceptional. From the start the communication has even accurate and fast. Specificities of the design that may meet production difficulties are promptly pointed out with suggested solutions. The price of prototyping is competitive. And the QC of the final product is also excellent. There is no doubt that I will go back again."