5 Axis CNC Machining Services
Widely used in the automotive, aerospace, robotics, medical and other industries, 5-axis CNC machining services are an effective way to rapid manufacturing complex metal or plastic parts. Welcome to contact our engineering experts for further communication.
AN-Prototype Factory
Our Powerful Facilities
High Precision, Higher Quality 5 Axis CNC Machining Services
The possibilities of 5-axis CNC machining services are essentially limitless, unique in their ability to efficiently machine your metal or plastic parts. AN-Prototype invests in state-of-the-art five-axis CNC machining equipment and experienced machinists to machine parts with extremely complex geometries with high precision.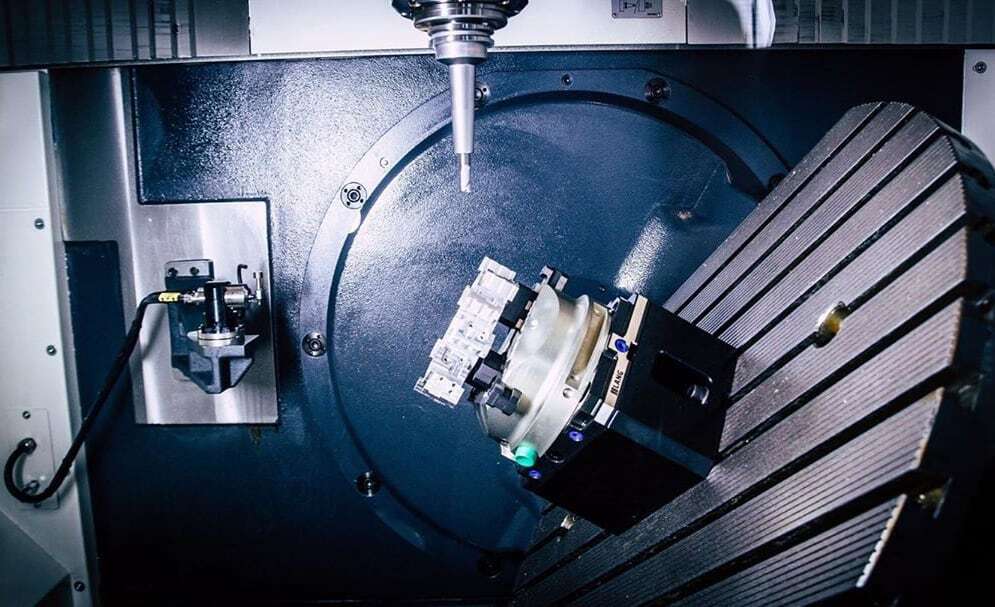 Simultaneous 5-axis CNC Machining
Simultaneous (or continuous) 5-axis CNC machining is an advanced form of 5-axis machining in which the machine can continuously adjust without interruption, enabling movement in five axes. Synchronous 5-axis CNC is very fast because the cutting tool moves without interruption.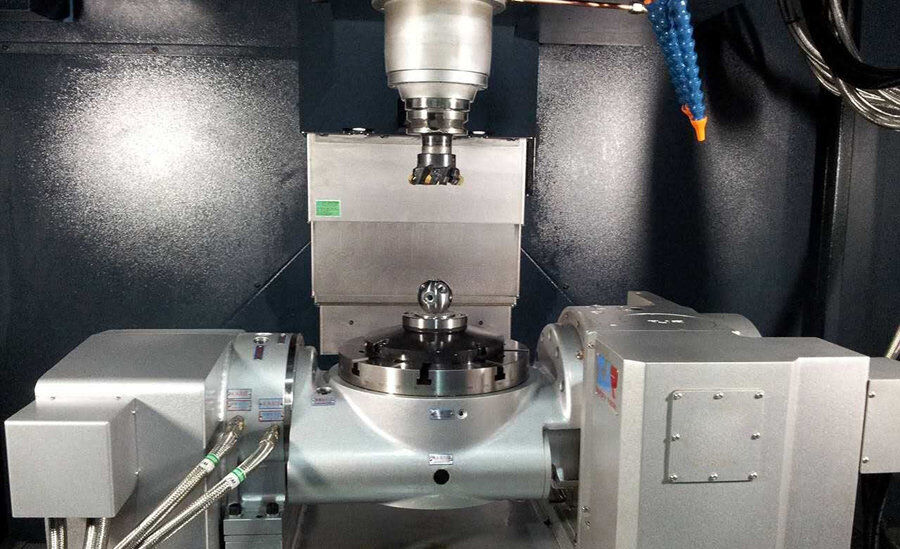 3+2 Axis CNC Machining
3+2 axis is another form of 5 axis CNC machining. in which the machine can only move on the 4th and 5th axes (adjusting the angle of the cutting tool) when the cutting tool isn't moving along the X, Y and Z axes. This form of 5-axis machining is generally slower than simultaneous 5-axis CNC, but creates more rigid parts and longer tool life.
AN-Prototype 5 Axis CNC Machining Capabilities
For complex, time-critical custom parts, 5-axis CNC machines offer unrivaled flexibility and speed. AN-Prototype's experienced team can help bring your designs to life, from rapid prototyping to final parts for high-volume manufacturing. For information on our general CNC machining services, including 3-axis, 4-axis milling, CNC turning and EDM, see our CNC machining services page.
Advantages of 5 Axis CNC Machining
AN-Prototype 5-axis machining services can exceed your expectations. The advantages of working with us include:
What is 5-axis CNC Machining
The cutting tool on a 5-axis CNC machining center can move along five axes instead of the usual three. Compared to a 3-axis CNC machine where the spindle can move up and down, side to side, and back and forth, a 5-axis machine has two other axes at work: the table swings from side to side on two different axes, or the spindle itself rotate on an axis. This allows the cutting tool to approach the workpiece from an infinite number of angles, remove excess material, and create parts with highly complex shapes.
5-axis CNC machining reduces the number of setups required: Machinists don't have to manually flip the workpiece because cutting tools can simply reach more positions. This makes the entire machining process very fast.
Everything You Need to Know About 5-Axis CNC Machining Materials
AN-Prototype's 5-axis CNC milling service is compatible with a wide variety of materials, from metals to plastics. Depending on your application, you can choose from over 50 production-grade, certified materials we stock. See our list of 5-axis CNC machining materials. You can also contact us to discuss your specific needs.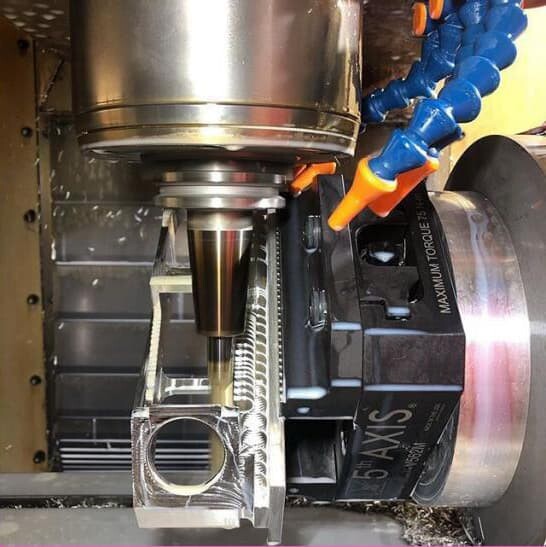 Aluminum has high machinability and good strength to weight ratio. Aluminum's high thermal and electrical conductivity and natural corrosion resistance make it the perfect material for CNC machining. 5-axis CNC machining can create aluminum parts with excellent mechanical properties, precision and precision.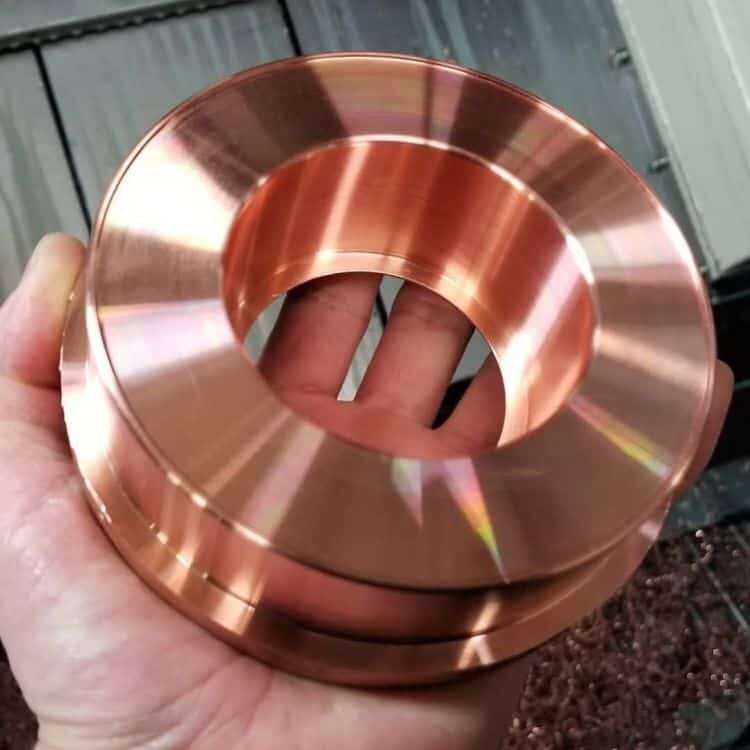 Copper is the metal with the highest conductivity. CNC Swiss machining of copper can produce small precision parts. Copper parts processed by CNC in Switzerland are widely used in electrical components, such as radiators, hydraulic parts, valves and cooling equipment.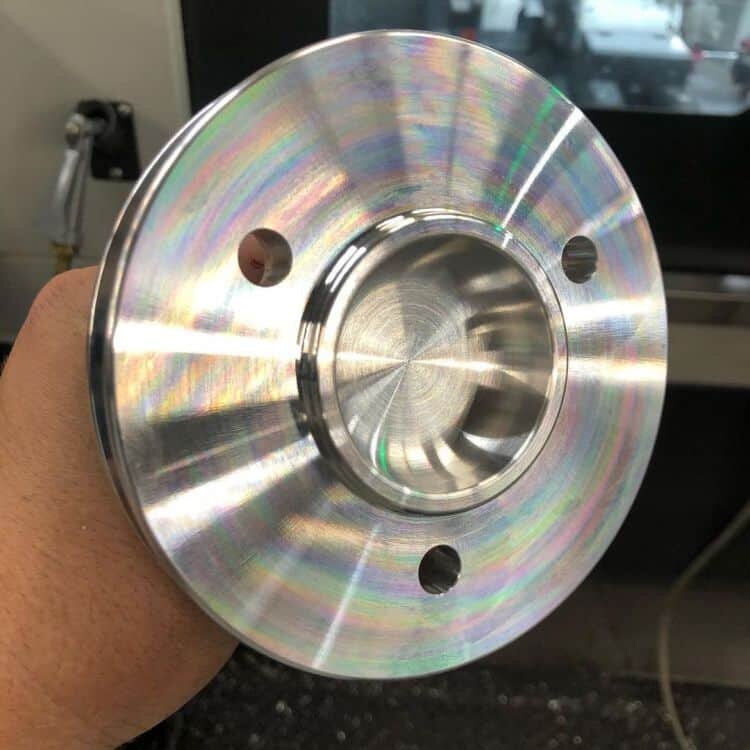 Stainless steel has high tensile strength, temperature resistance, wear resistance and corrosion resistance. Stainless steel is a popular material in the machining industry due to its good feed and speed potential. AN-Prototype prefers stainless steel because stainless steel parts can be exposed to the elements for a long time and still have high performance.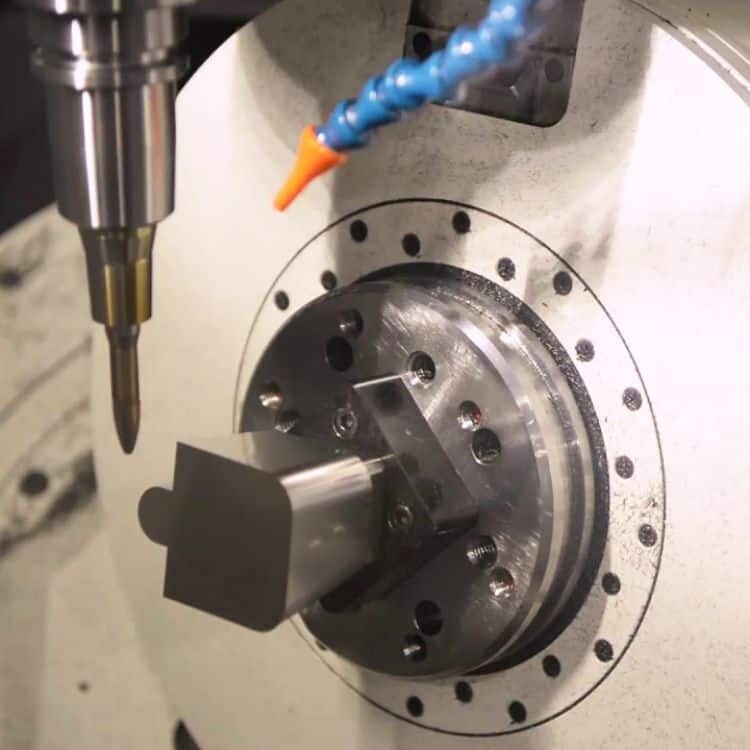 AN-Prototype, as a well-known fast manufacturer, provides you with precision 5-axis CNC machining titanium parts service. We can achieve tight tolerances of +/-0.001mm for titanium parts with complex and advanced geometries. Manufactures high-quality, reliable titanium parts for every industry.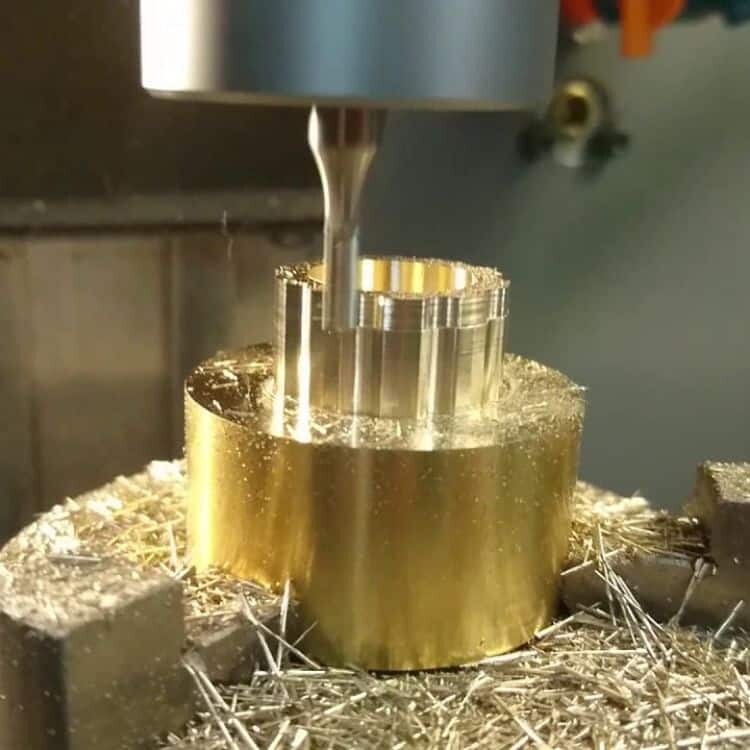 Brass
Brass has low friction, excellent electrical conductivity, and a golden appearance. It is a metal alloy with good machinability and is ideal for applications requiring low friction. The result of brass machining is a part with good engineering properties. Plus, it's durable, malleable, recyclable, and can withstand high temperatures.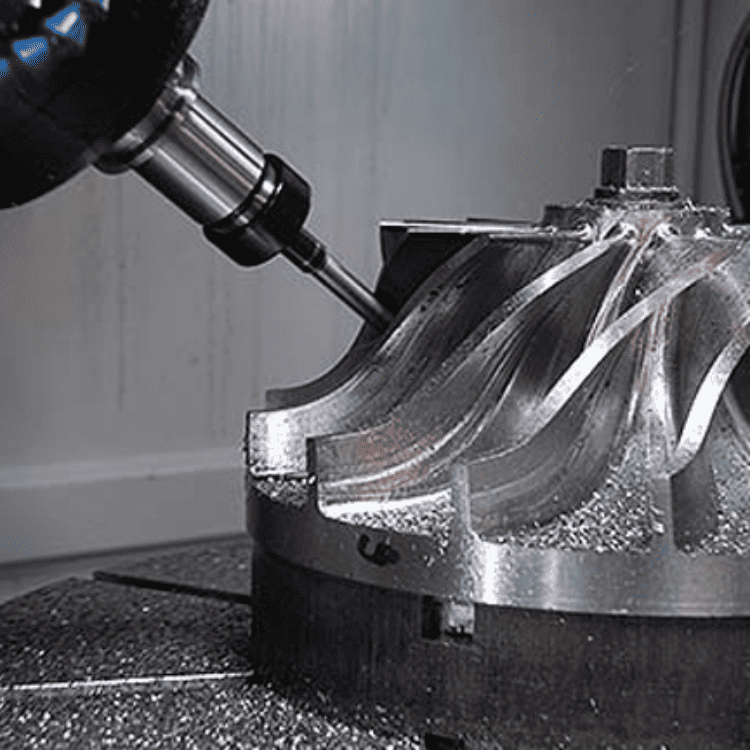 Alloy steels are an excellent option when parts with high strength, toughness and fatigue resistance are required. In addition to carbon, the alloying elements of alloy steel also contain other alloying elements to improve roughness, hardness, fatigue resistance and wear resistance. The impact resistance and high tensile strength of alloy steel parts make them ideal for low stress applications.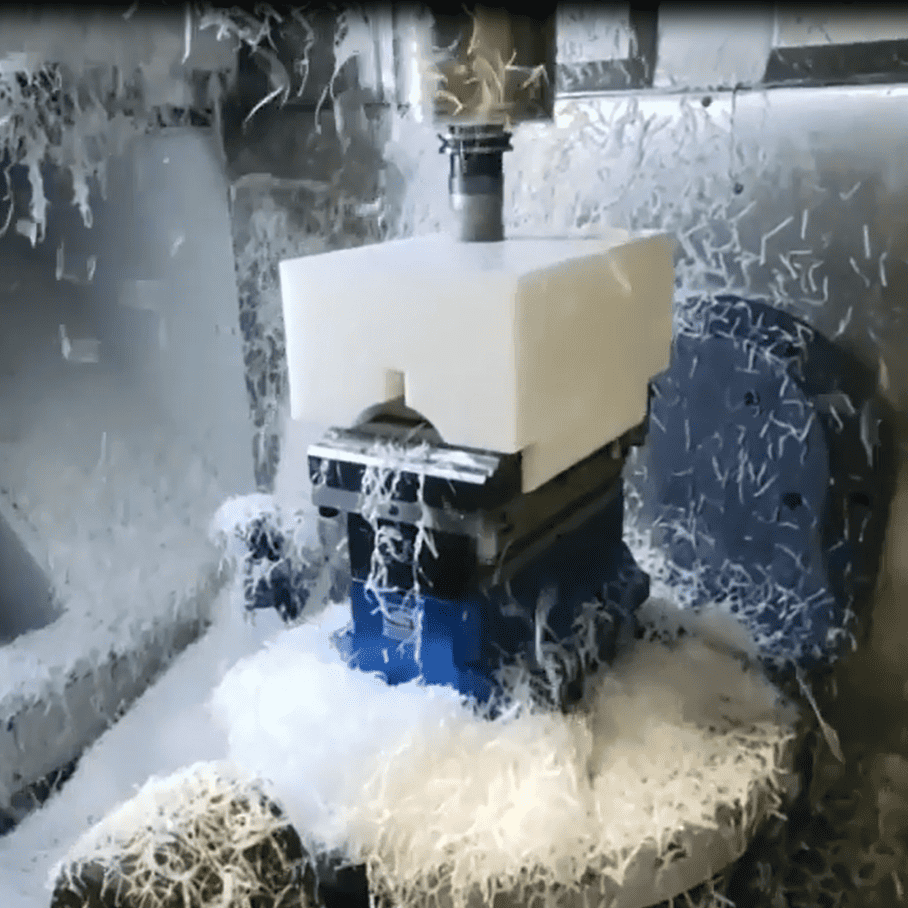 ABS is a thermoplastic that is tough, non-toxic, resilient, and capable of fine CNC 5-axis machining. ABS has the characteristics of low cost and easy processing, and CNC processed ABS parts have excellent mechanical properties. ABS is an excellent choice for a variety of plastic prototyping applications.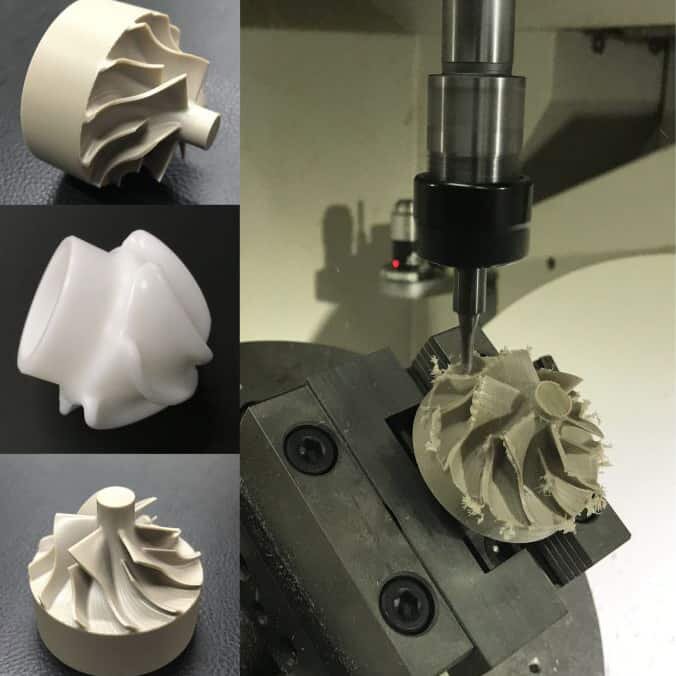 PEEK is a popular thermoplastic widely used in medical implants and cable insulation. PEEK has excellent mechanical properties and a high level of resistance to corrosive substances, and is widely used in industrial parts, exhibiting excellent strength, wear resistance and wear resistance, and maintaining its properties even at high temperatures. With a melting point of 343°C, PEEK can work at higher temperatures: it can be used continuously at temperatures up to 250°C and in hot water or steam without permanent loss of physical properties.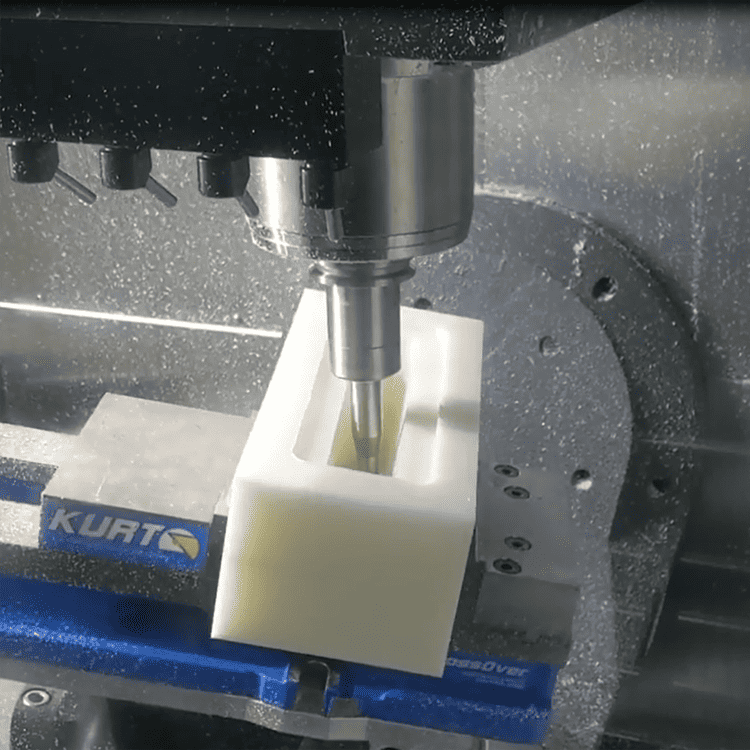 POM, also known as Delrin/Acetal, is an engineering thermoplastic that offers high stiffness, high precision, and low friction. The cost of CNC machining POM is relatively low. The most common use of POM parts is in the processing of precision parts that require high rigidity and excellent dimensional stability. POM parts can get parts with good elasticity, electrical properties and insulation.
Application Industry Guide to 5-Axis CNC Milling
To manufacture complex, high-precision parts, 5-axis CNC milling service is your best choice. Our manufacturing capabilities allow us to quickly manufacture a wide variety of components, including:
"My experience working with AN-Prototype has been nothing but great. Their communication is exceptional, and Michin was always available to answer any questions I had. The finished products we receive are of the highest quality, and meet expectations. What really stands is the great service I always receive from Michin. He's always committed to ensuring we were satisfied. Overall, I would highly recommend AN-Prototype and Michin for anyone looking for a reliable and supplier.."
"Even for a complex 5 axis CNC machined part we got very good results from AN-Prototype. We did a lot of projects with AN-Prototype during the last 2 years and they always did an outstanding job – high quality (I can also recommend their CNC machining service and anodizing), reliable, extremely fast and perfect communication. I highly appreciate working with Davide and Vivian and already recommended them to many of our partners.."
"My experience with AN-Prototype has been nothing but exceptional. From the start the communication has even accurate and fast. Specificities of the design that may meet production difficulties are promptly pointed out with suggested solutions. The price of prototyping is competitive. And the QC of the final product is also excellent. There is no doubt that I will go back again."