Case Study-Rescue Vehicle Toy
It is impressive to see some outstanding projects undertaken by the AN-Prototype team. We strive to provide superior skills and assist you in achieving high quality parts and products.
AN-Prototype Factory
Our Powerful Facilities
CNC MILLING FOR ALUMINUM Flowing DEVICE PROTOTYPING
The customer is a Japanese company that provides professional services and engineering solutions for fluid systems around the world. Double-sided milling, shape stability and milling tolerances were the challenges of the project.
CNC Prototyping Steps:
Step 1: CNC machining on the first side. As a subtractive manufacturing process, the substrate in the block to be milled is usually 3 cm longer, 3 cm wider, and 0.5 cm thick than the size of the part. It usually starts with rough milling with large powerful cutting tools to quickly remove unwanted materials, then gradually shrinks to smaller tools to mill fine and delicate features.
Step 2: CNC machining on the second side. For 3-axis CNC multifaceted milling parts, the workpiece is manually rotated for side-by-side milling, and the workpiece must be accurately repositioned to ensure milling tolerances. Rotate the 5 sides of this aluminum prototype (usually the 6 sides of the part) for milling. Use ABS fixture (yellow bottom) to prevent workpiece deformation during prototype machining.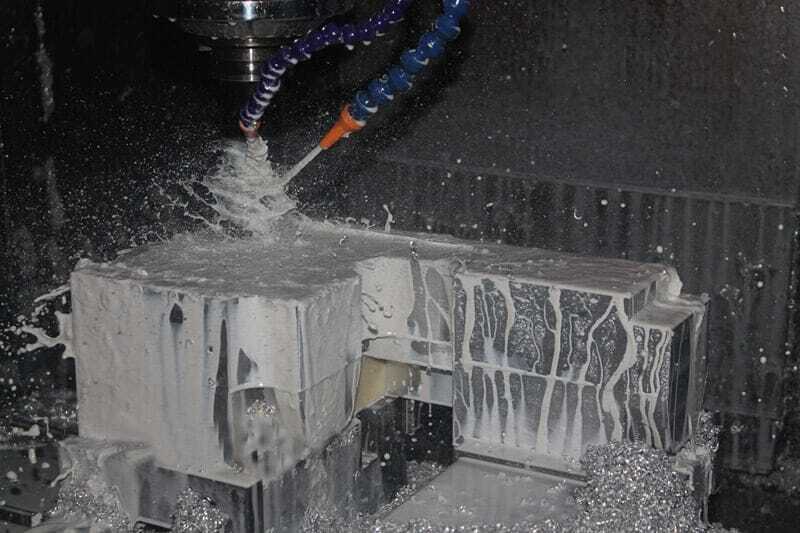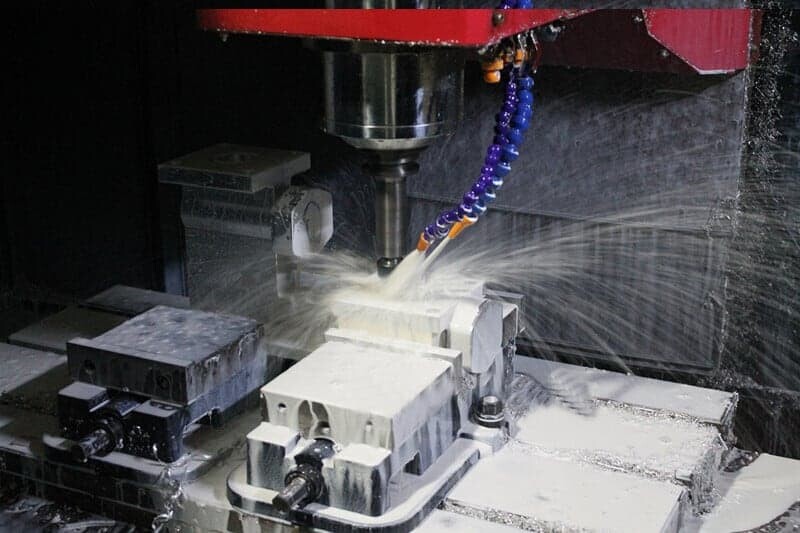 Step 3:CNC machining on the third side. After milling the first and second sides, the main shape of this aluminum prototype appeared. The fourth aspect is milling 6 holes in the bottom of the part.
Step 4: CNC machining on the fifth side. One of the two deep holes on this side is drilled instead of milled because it exceeds the milling capacity. Tapping 1-1 / 2 "BSPT is to achieve tightness and also drill holes.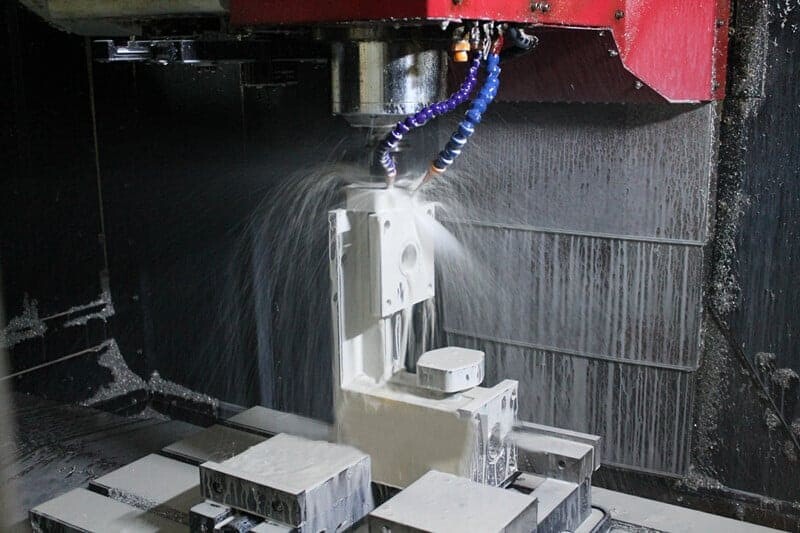 Step 5: CNC milling the prototype before surface finishing. All cutting lines and burrs on the ground surface are removed by sanding and then further sandblasted and dark blue anodized.
Step 6: Final finishing of aluminum anodizing. The anodized film makes the parts beautiful, corrosion-resistant and wear-resistant. Aluminum anodizing can achieve different colors and gloss.
Step 7: Delivered finished aluminum prototype. After completing the hydraulic and assembly tests on the prototypes that arrived, the customer was pleased to be able to make small batches of 10 units soon.